The first trailer for Netflix's "Santa Clarita Diet" is here, and please enjoy zombie Drew Barrymore
Netflix has a brand new original series coming out very soon, The Santa Clarita Diet. The show has been shrouded in secrecy, and all we know for sure is that that Drew Barrymore is in it. That's actually all the information we need to binge it, tbh.
But now, Netflix has dropped the first trailer for the series, and please say hello to your new favorite television character: Zombie Drew Barrymore.
This is not a drill. Netflix is really releasing a brand new series where Drew Barrymore plays a zombie. This is all we've ever wanted in life, and so, so much more. If Netflix is aiming to make us laugh a lot in 2017, so far, we're off to a good start.
While the first trailer is nothing more than quick teaser, it quickly sets up what we're going to see when The Santa Clarita Diet hits our television sets. From what we've learned, Drew's Sheila goes through some sort of ~transformation~, but in like, a good way! She dies! And that's when she starts up her hearty diet of brains, fingers, eyeballs, and all sorts of blood.
https://www.youtube.com/watch?v=NHqT88vu6Mc?feature=oembed
"I satisfy all my cravings, and eat whoever I want," Drew quips, and WE SEE WHAT YOU DID THERE.
Netflix has also released some posters for the upcoming series, that once again highlight the unconventional ~diet~ that Sheila is now adhering to.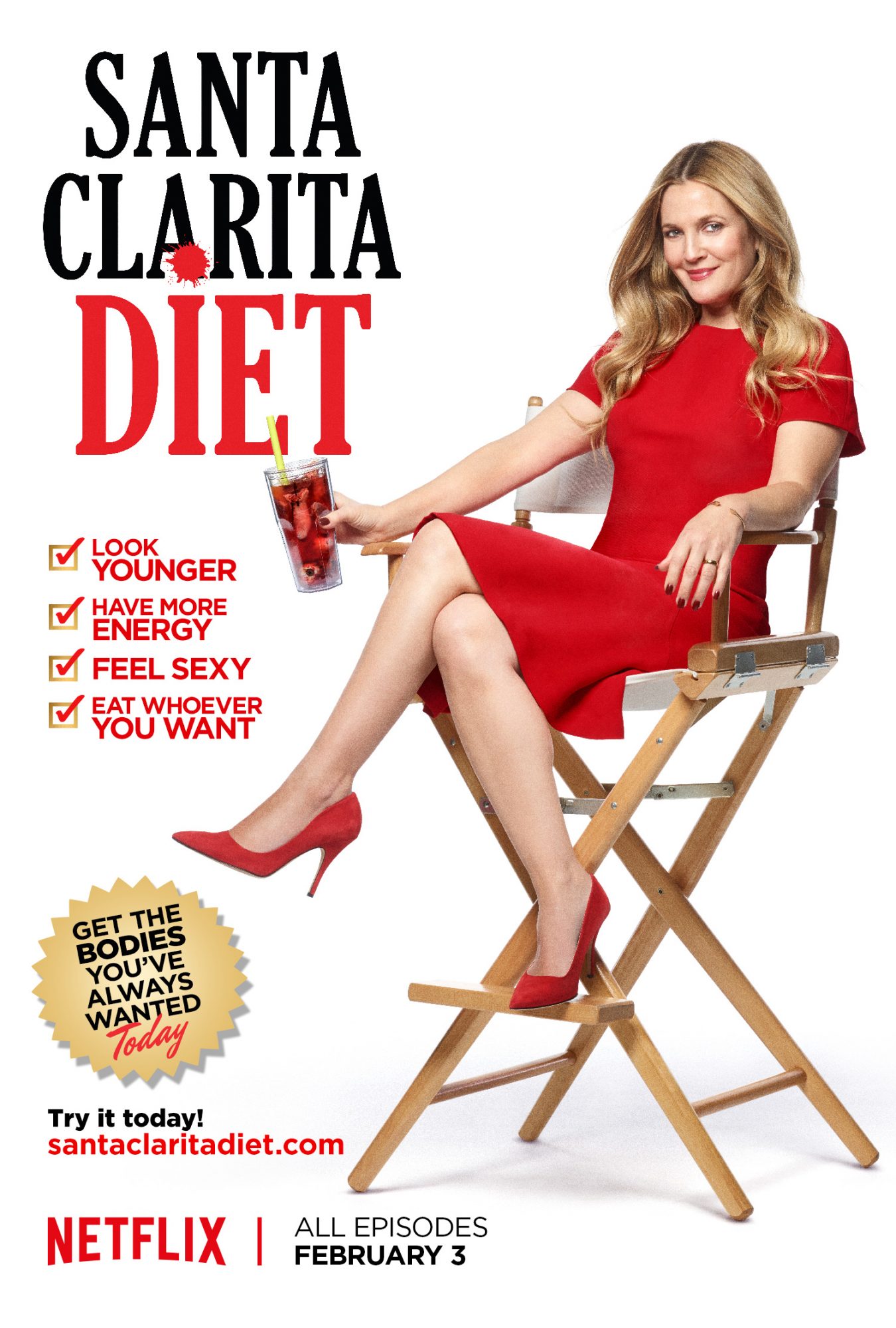 Upon closer inspection, Sheila is chugging a big ol' cup of body parts. Sounds…refreshing? We'll find out how well this diet really works when The Santa Clarita Diet hits Netflix on February 3rd.