I tried a personalized beauty prescription that was customized for my skin and hair needs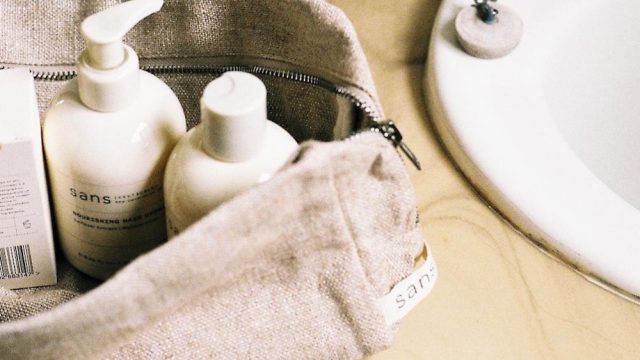 Usually, a prescription involves a pharmacist in a white coat handing us a bottle of pills to calm our pain. In general, prescriptions aren't glamorous and don't give us the same rush of endorphins as a trip to Sephora. However, there is now a brand that gives beauty prescriptions, so our whole paradigm might be about to change.
The New Zealand-based skin and hair care brand Sans Ceuticals is changing the game with their new online Personal Prescription tool. The link will send you to a short online quiz where you answer a handful of pointed questions about your skin and hair type, what beauty concerns you do (or don't) have, and what you're looking for.
Once you've completed the quiz, they pull up a list of tailored recommendations for your shopping needs. Obviously, these are only suggestions. But it's great to have a full set of shampoo, conditioner, body wash, moisturizer, and face care items presented to you in tandem. Each recommendation includes an ingredient list and why they were picked for you.
The founder of Sans Ceuticals, Lucy Vincent, told HelloGiggles what informs the process:
"I work with a great friend who is one of the top biotech scientists for one of our top academic institutes here in New Zealand. She leads an exciting project in the field of cancer research. She is also a self-confessed beauty junkie, and about six years ago we started talking about ingredients and the effect they have on our cells — both positive and not so. This led to us creating a small collection of multifunctional products with every ingredient being highly researched and vetted. It was a really interesting process for both of us."
Vincent shared that after doing some research, she and her friend realized just how effective Vitamin A was as a skin care ingredient.
"We looked into cosmeceutical technology (a term used for products that sit between prescription-only, pharmaceutical-grade formulations and cosmetics) and realized that the active ingredients that could work at a cellular level were usually naturally derived, isolated compounds used at high levels in formulations. We got really excited about this and looked into key ingredients that dermatologists rely on. Vitamin A was one and its research is so impressive. This became the hero of our range."
Curious about the process, I decided to use the Prescription Tool myself, and Sans Ceuticals sent me my prescribed beauty dose.
Here's what I was prescribed.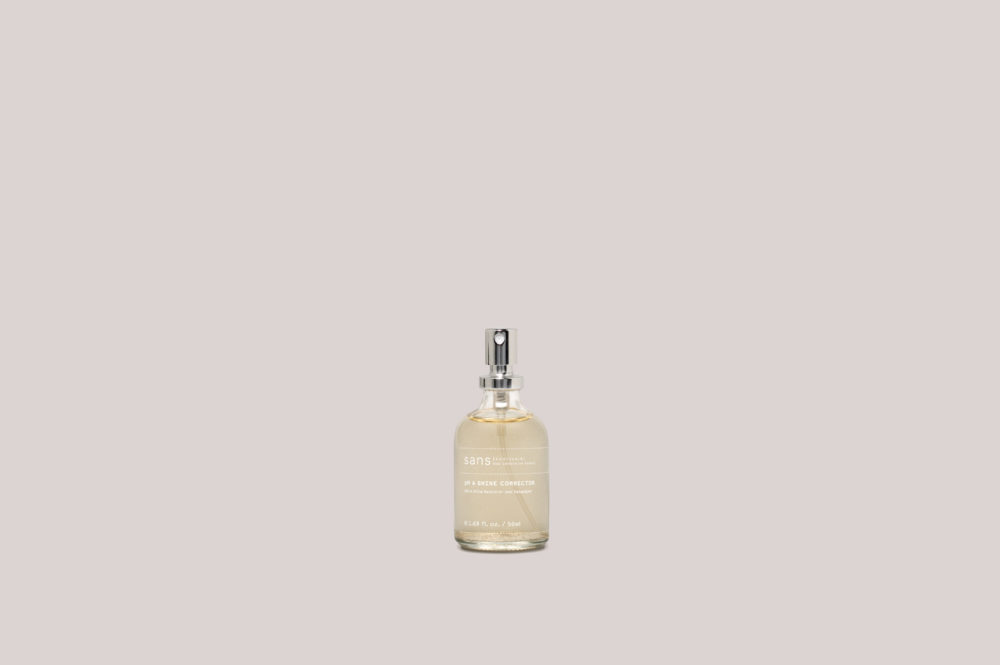 I was prescribed this because of my perpetually tangly hair. It's infused with vitamin B and apple enzymes to help your hair achieve the balance of a veteran gymnast.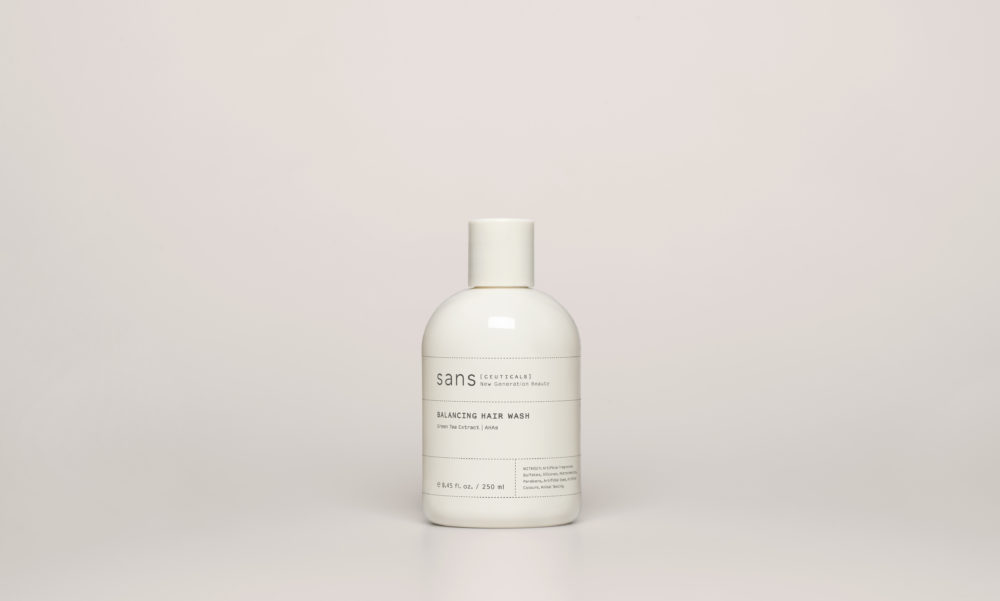 This was prescribed to me to heal my combination hair. You see, my individual hairs are fine and get greasy easily, but I've also dyed my mane and have a lot of it — so it needs a healthy dose of moisture AND cleansing. This formula includes green tea, vitamin B, and hexapeptide-11 to gently coo to my hair. I've already used it, and I'm on board.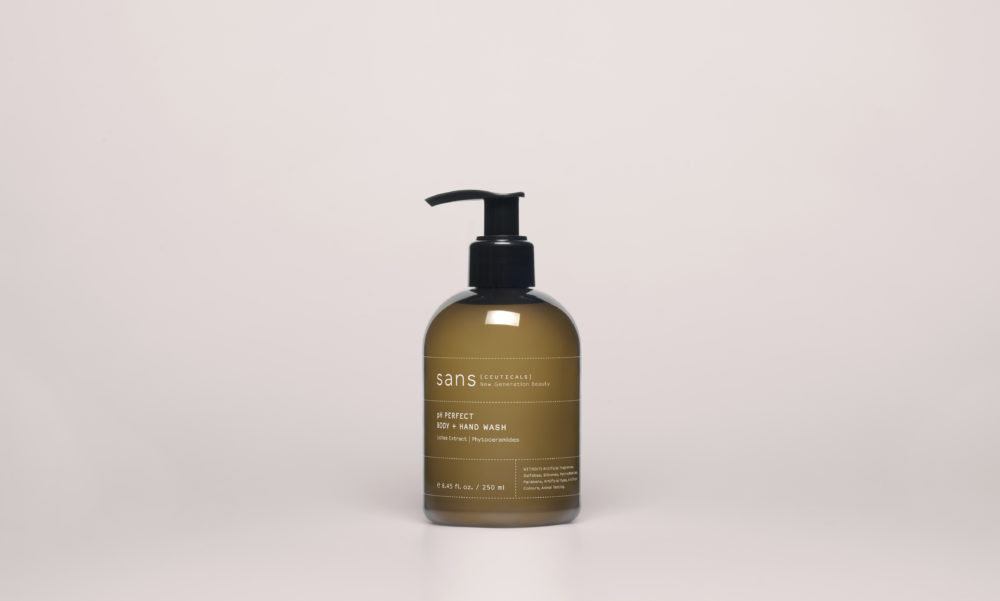 This formula includes lychee extract for cellular health and ceramides to plump up, hydrate, and nourish that sweet skin. I was prescribed this to plump up my crepey skin, which I attribute to being ethnically translucent-white (I'm a ghost).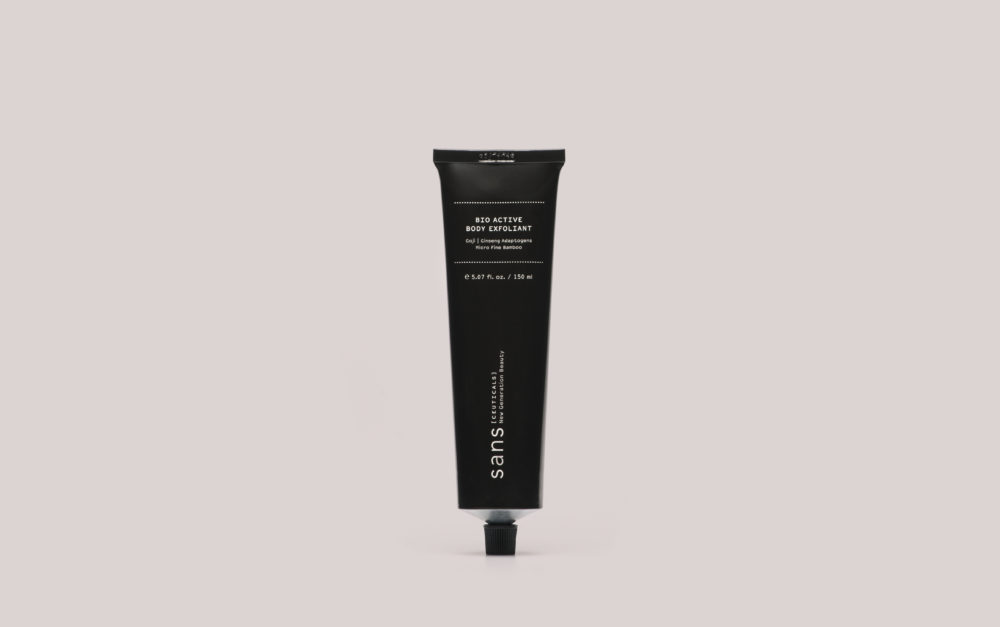 This formula uses bamboo powder as an exfoliant, alongside the moisturizing properties of shea butter and ginseng for a full body of smooth skin. This was prescribed because I get breakouts on my back/booty area, but I still need moisture.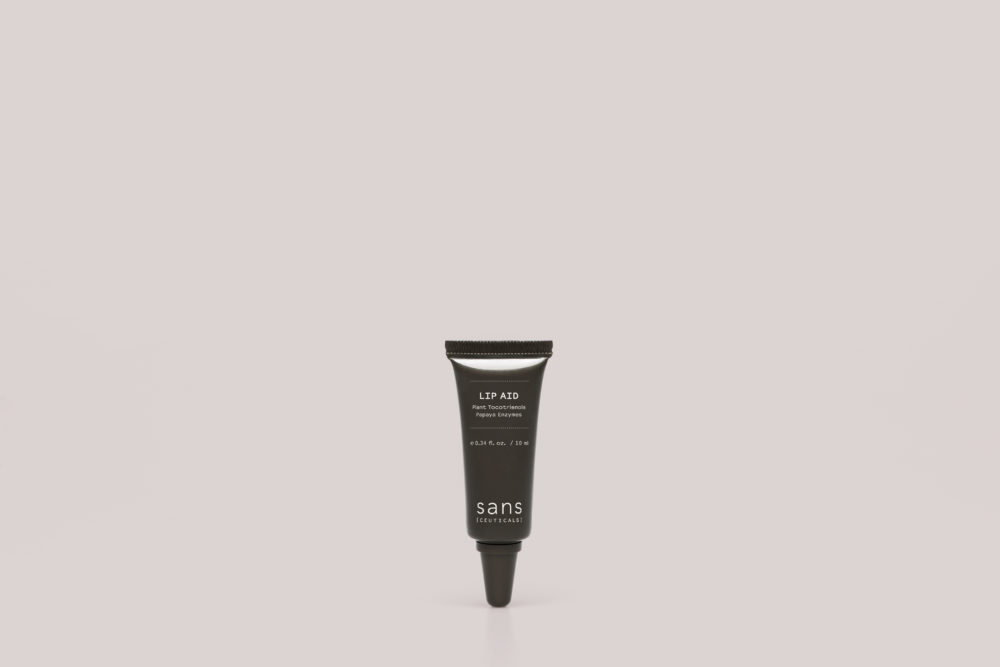 This little buddy uses Papaya to make your lips joyous and kissable. I was prescribed this because I have human lips, and everyone should moisturize.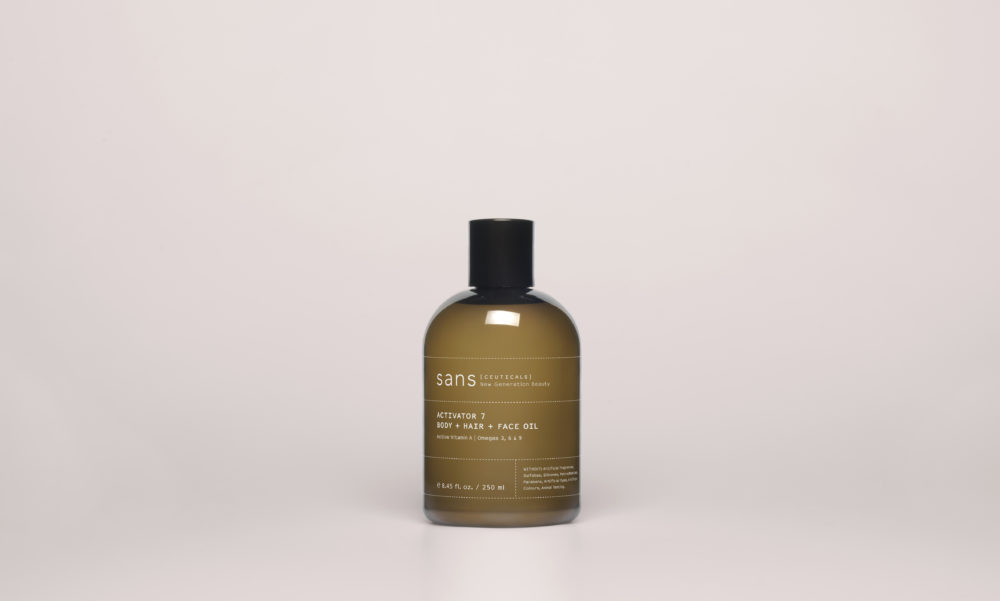 This reparative oil uses Vitamin A to help cells boost and regenerate. This was recommended to me because I reported high levels of stress.
You can check out the Personal Prescription tool for yourself, to see what medicine Sans Ceuticals thinks you need in your life.