This Sanrio shoe collab is SO wild and we love it all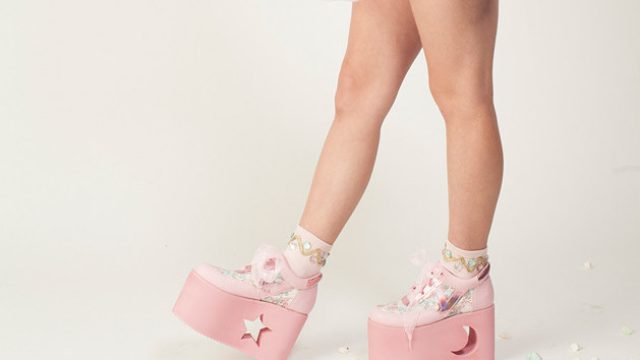 If you're both a Sanrio collector AND a Spice Girls fan (we know we're not the only ones who can claim this very special personality trait), we may have found the footwear of your dreams. Shoe brand YRU collaborated with one of our childhood favorites, Sanrio, to bring the craziest shoes ever. If you secretly coveted Ginger Spice's sky-high extreme platforms, these Little Twin Stars-inspired ones might convince you to make the jump.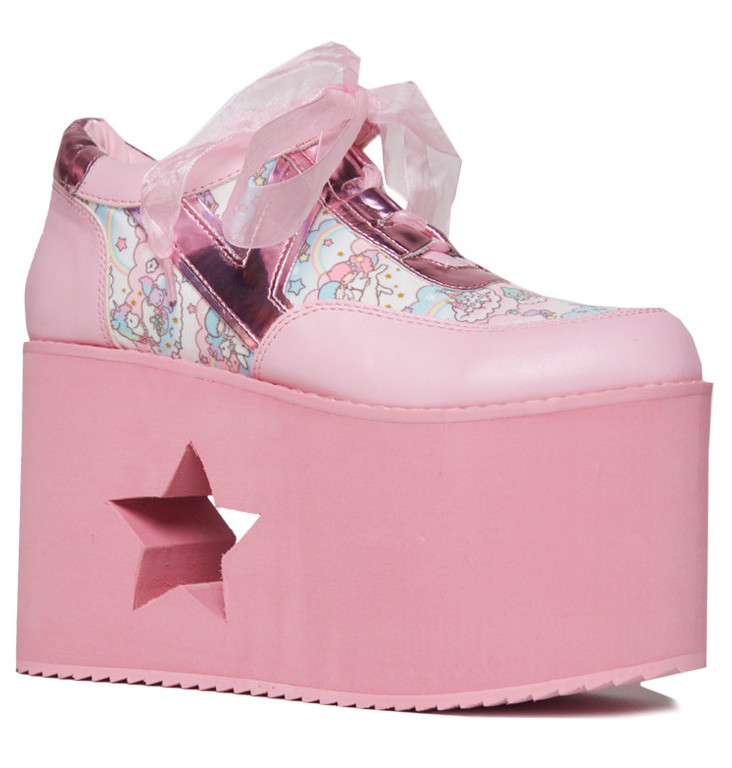 Imagine all the things you'd be able to do with these babies. For instance, if you're on the shorter side, these shoes will help you reach that bag of coconut flour you've been keeping at the top shelf of your cabinet. Your gluten-free friend will be SO stoked that you can finally make her those funfetti cupcakes you've been promising for months. See? These shoes will help you be the BESTEST FRIEND EVER.
If you're looking for something less sporty and more GLAM, may we interest you in these My Melody bunny heels?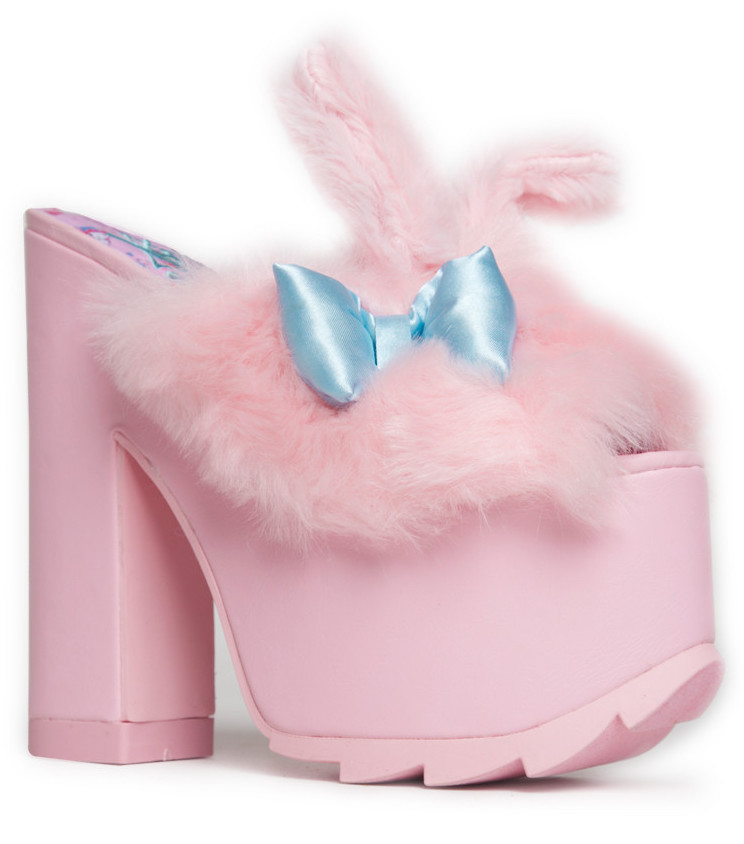 They're basically the extreme, Sanrio version of the bunny heels worn by Lena Dunham. If these are too outrageous compared to your normal footwear, think about it — YOU ONLY LIVE ONCE. Why not turn your shoe game up a notch while paying tribute to your favorite Hello Kitty friends?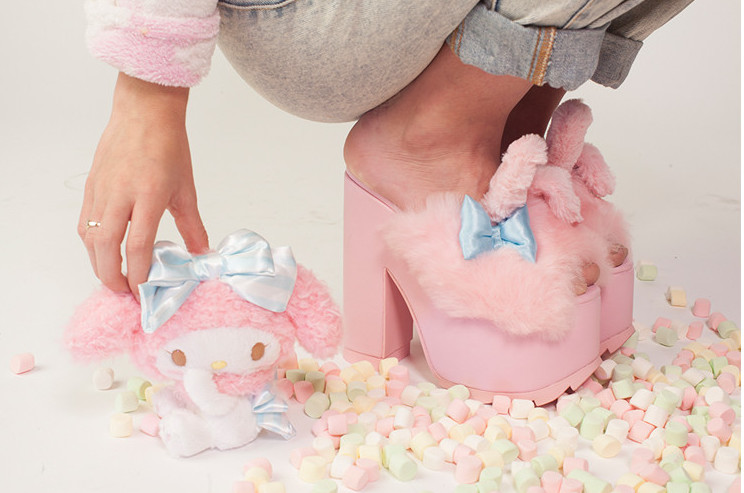 Yru X Sanrio Qozmo Lo – Little Twin Stars, YRU, $150
Yru X Sanrio Dream – My Melody, YRU, $150