Sanrio is giving us a Hello Kitty-themed Barbie doll, and you heard it here first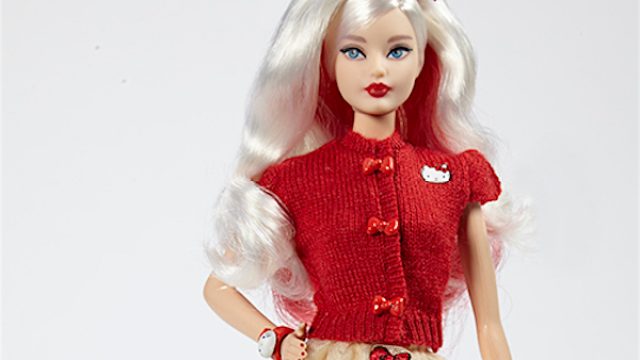 Who among us didn't grow up with a prized Barbie collection full of the cutest clothes and accessories? Well, get excited: Sanrio is teaming up with Barbie to create a special Hello Kitty-themed doll to be released on Hello Kitty's birthday. Barbie's changed a lot over the years, and these days she's collaborating with some of our favorite childhood characters.
What better way for one icon to pay homage to another than by creating a sweet and fashion-forward kitty-themed outfit? We spent so many hours trolling the Sanrio store at the mall — can you imagine if we'd had a Barbie Hello Kitty outfit? World's colliding.
The limited-edition Barbie Hello Kitty doll will be available on November 1st for $100.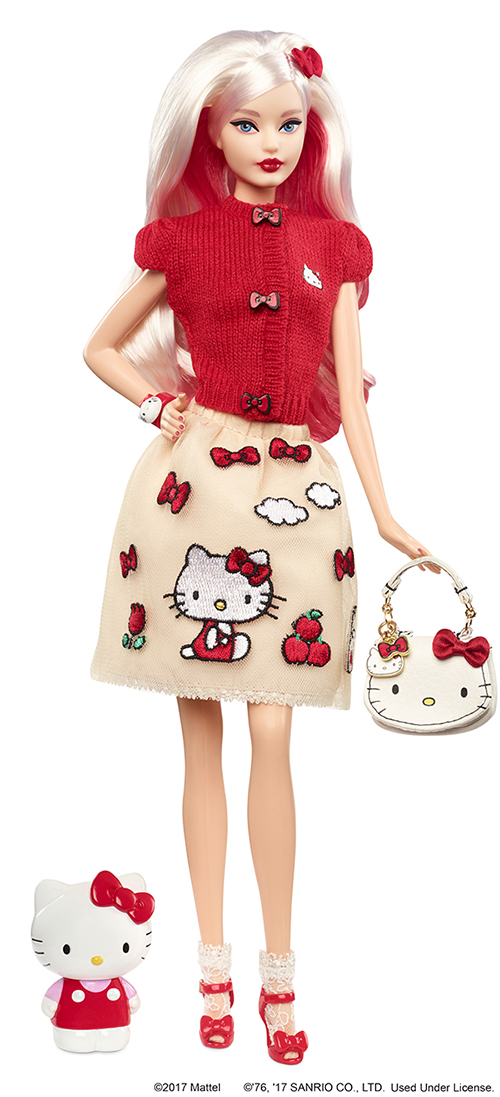 You can pre-order on the 1st, which is actually Hello Kitty's birthday (!), at Barbie's website and select retailers nationwide, or pick her up in-stores and online at Sanrio in mid-November.
The Barbie doll's entire look is inspired by Hello Kitty's signature red bow. You can see the details on the buttons on the sweater and the cute embroidered bow on her skirt.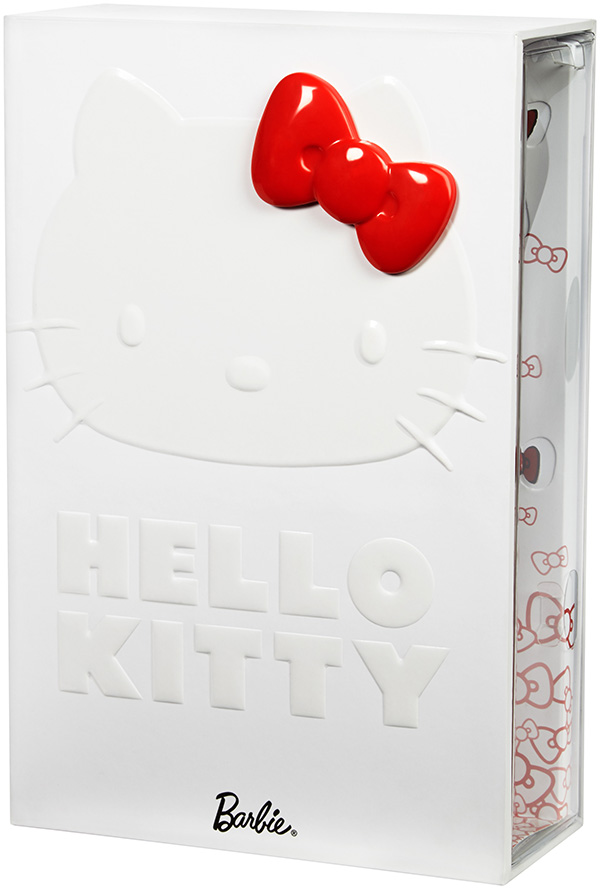 They've perfectly captured both of these beloved characters' aesthetics. Her chic look is accessorized with a Hello Kitty handbag and figurine. (Where can we get one in our size?)
This limited-edition Barbie comes with a doll stand and certificate of authenticity that designates her status as a Gold Label Barbie Signature Doll.
She is just too precious.
Were you a Barbie kid, a Sanrio kid, or both? Whether you know a kid who would love one of these this upcoming holiday season or want to treat yourself to a little nostalgic fun, you won't want to miss out.