Sanrio just teamed up with our fave luxe candy brand
When it comes to femme-yet-genderless creatures with no mouths and a global empire of cash flow, Hello Kitty is a force to be reckoned with. So it's a real treat to see that Sanrio is collaborating with the luxe candy brand Sugarfina for their oh-so-sweet Sugarfina Loves Sanrio collection. With their forces combined, the world will be blessed with 10 Sanrio-themed luxury candies, all of which tap into the je ne sais quoi of Hello Kitty and the gang while serving up the gourmet flavor profile we're all craving.
You can register for VIP Early Access today on Sugarfina's website!
On Monday, September 18th, all of the Sanrio x Sugarfina sweet treats will be available online and in stores, with launch parties happening across the United States and Canada!
The Sugarfina co-founder and Chief Creative Officer Rosie O'Neill shared her personal excitement for the collaboration in a press release sent to HelloGiggles.
"I grew up with the Sanrio characters as a little girl and love them even more today. There's something so irresistibly cute about Hello Kitty and her friends and this collaboration is a childhood dream come true."
Let's peep a few of the goodies, shall we?!
Sanrio Collection 3pc Pop-up Candy Bento Box, $30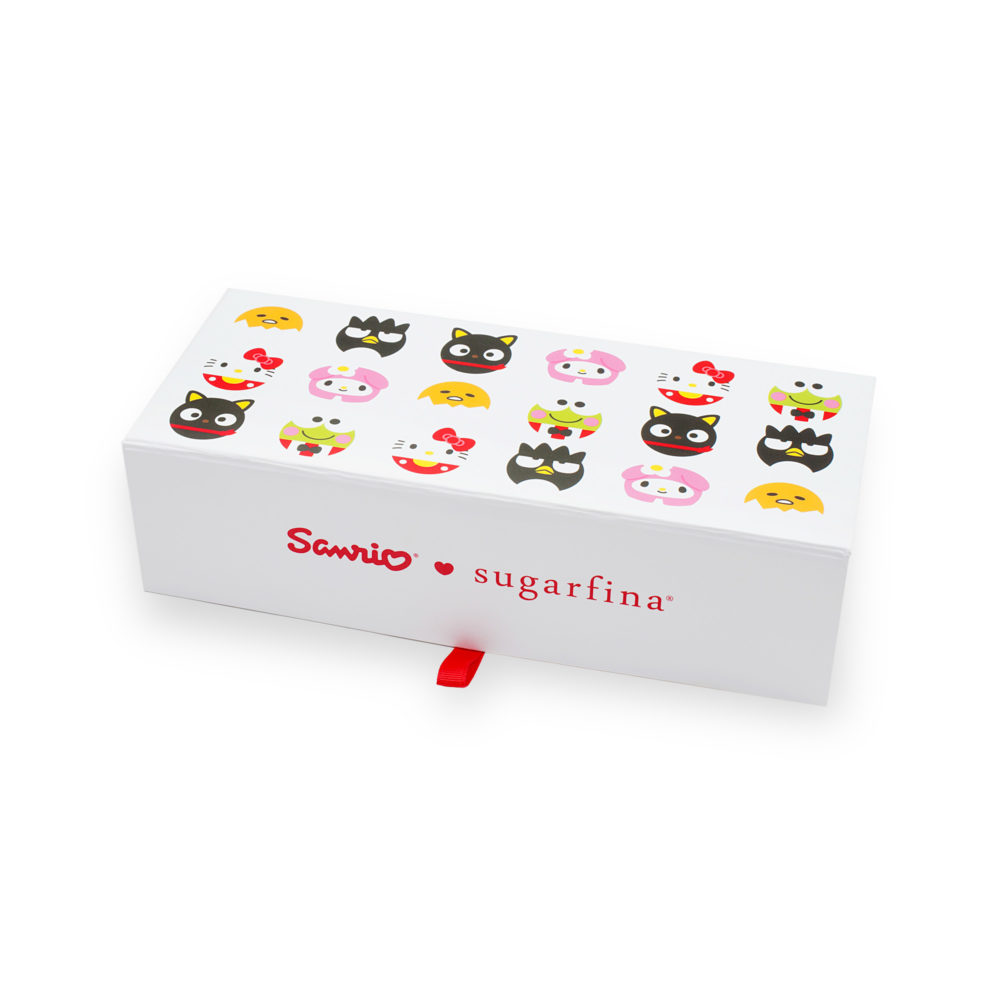 This bad boy includes your choice of three Sanrio character candy cubes.
Hello Kitty Red Bow Candy Bento Box, $20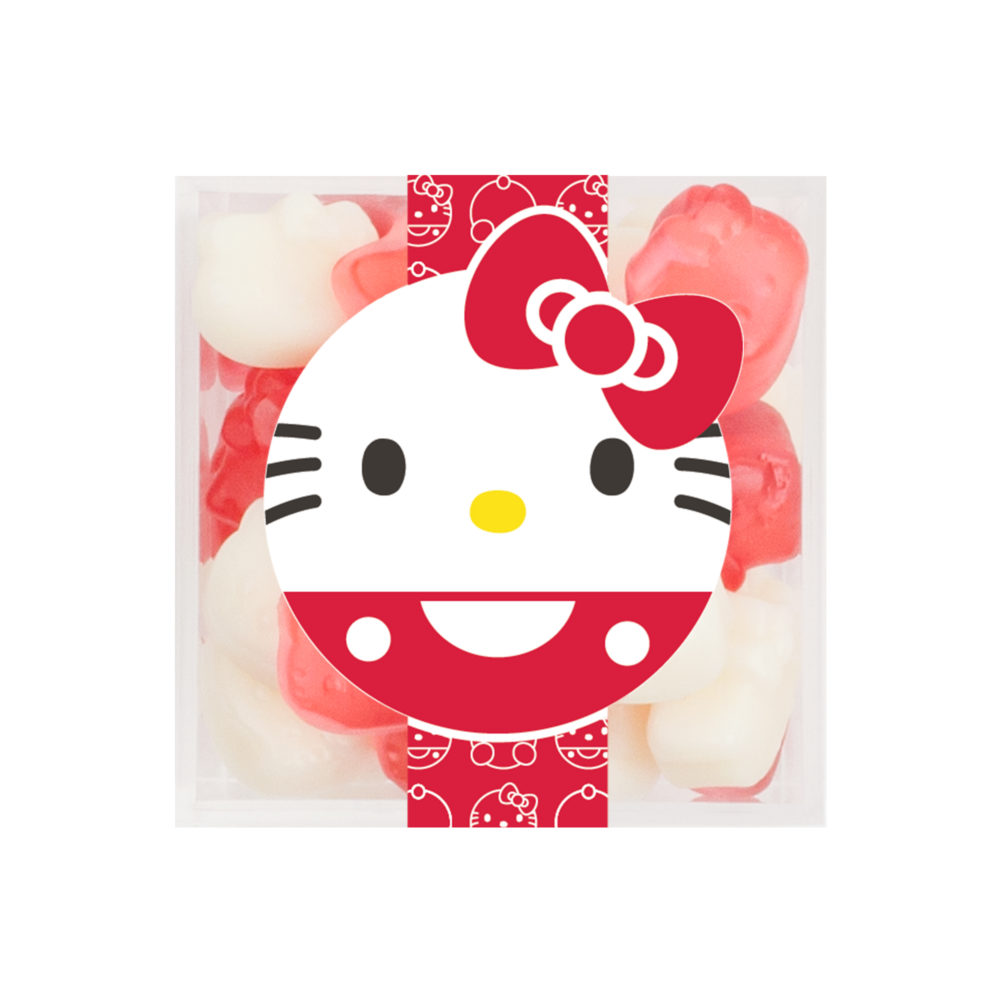 This cute package comes with Hello Kitty Mama's Apple Pie Gummies and Hello Kitty Strawberry Bow Gummies.
Hello Kitty Strawberry Bow Gummies, Small Candy Cube, $8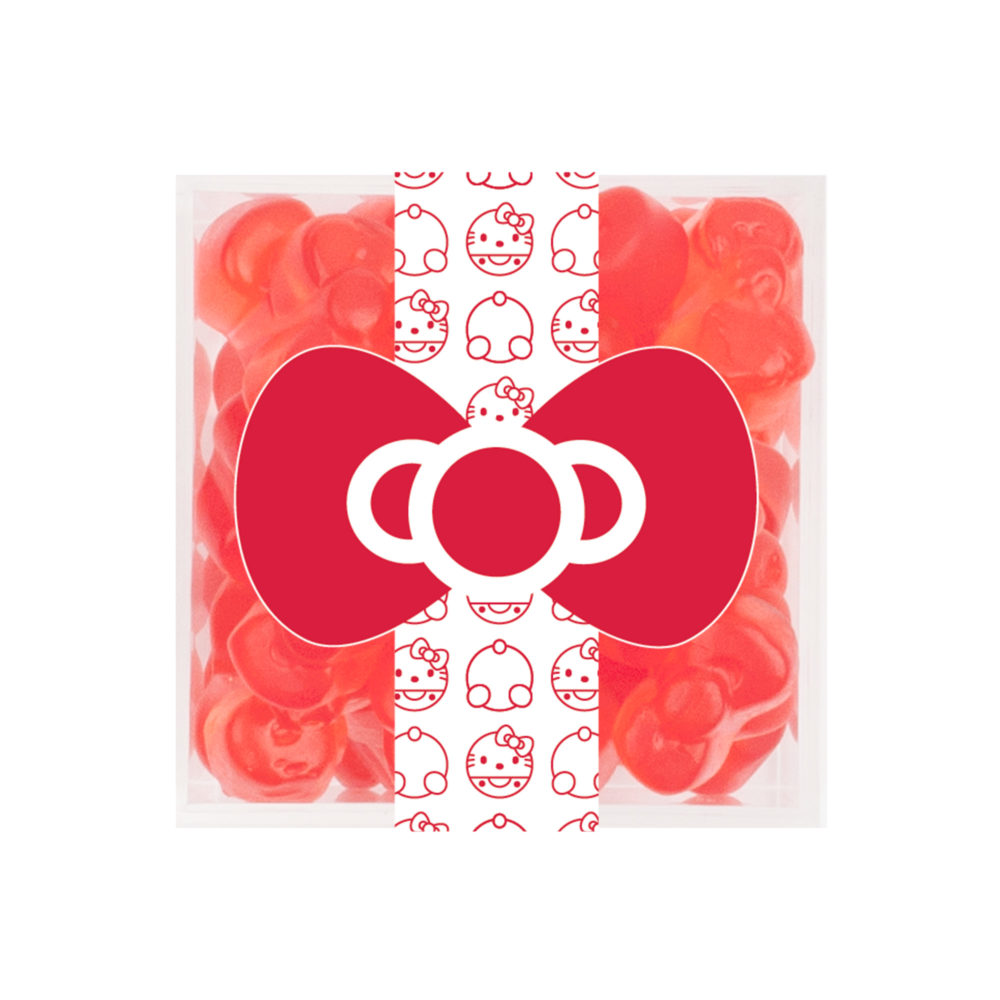 This comes with all the Hello Kitty Strawberry Gummies your heart desires.
We're so excited to put this whole launch in our mouth.