Here's How Dr. Pimple Popper Keeps Her Skin Bump-Free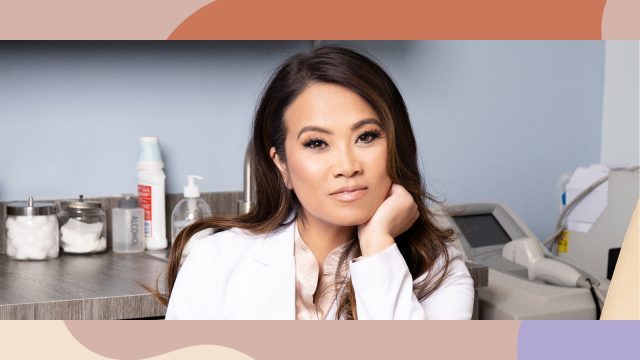 Cleanse, moisturize, sleep, repeat—or not. From the 18-product maximalists to the one-and-done movers and shakers, everybody's skin care routine differs. In A.M. to P.M., we explore the morning and evening routines of people with different skin care concerns, from targeting acne to embracing vegan beauty.
Age: 50
Skin type: Dry with atopic dermatitis
Skin concerns: Dryness and some sensitivity
Dr. Pimple Popper is a household name for anyone with an Instagram account, Target addiction, or TLC subscription. Sandra Lee, M.D., a board-certified dermatologist and entrepreneur, rose to fame after her pimple-popping videos went viral on Instagram (she started posting them in 2014), and her success led her to develop a skincare brand and star in a reality show, Dr. Pimple Popper. "It was an accident, really," she tells HelloGiggles over the phone of her rise to fame. "I just wanted to show a little window into my world as a dermatologist."
Dr. Lee's interest in skincare sparked as a child. Her father is a dermatologist and her mother a nurse, so there were always textbooks around her home in California that she'd dive into and devour. "It was a natural progression," she explains, adding that her interest in dermatology went hand-in-hand with her desire to work with patients and with her hands. "I'm so lucky," she says. "Doctors help save and change peoples' lives, and in my specialty, I get to see it, live through it, and hear about it. I love that I'm part of something that's bringing positivity to the world."
Through her Instagram account and her ongoing television show (it's had seven seasons so far!), Dr. Lee educates people on how to care for their skin, and specifically, their blemishes. It's what prompted her to launch SLMD Skincare. That's why HelloGiggles was interested to learn how the Internet's go-to dermatologist takes care of her skin. Here's what she had to share.
A.M.
After waking up, Dr. Lee then starts her skincare routine by cleansing her face with micellar water, noting that she steers clear of washing with typical water to prevent over-drying her skin. "The more water you put on your face the more potential you have of that water evaporating and pulling out your natural moisture," she explains. So, in the morning, she uses Bioderma's hydrating micellar water to get rid of her "crunchies" (aka, the crust people sometimes wake up with on the inner corners of their eyes). "I like that it's plain—there's nothing added—and fragrance-free," she adds.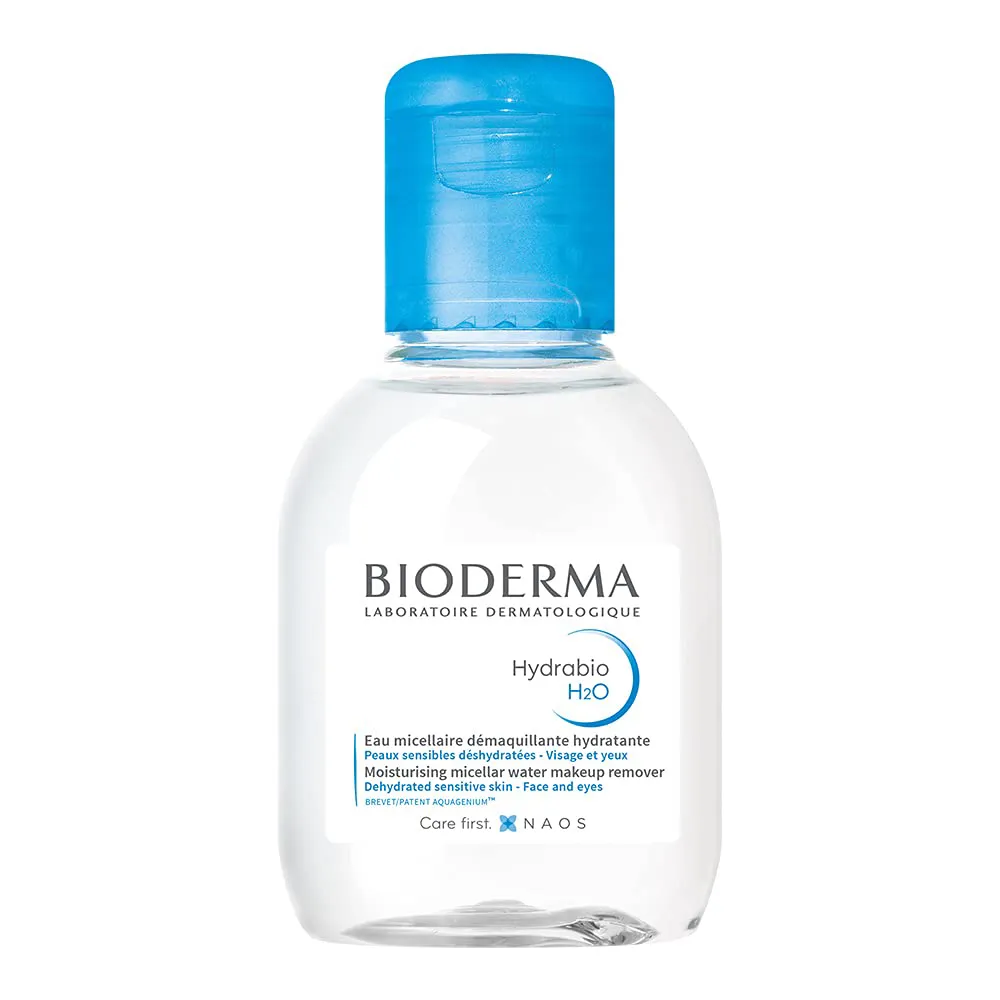 Bioderma Hydrabio H2O Micellar Water
Shop it
Amazon
Then, she applies a moisturizer with SPF to her face as a base. "I need to wear sunscreen—as a dermatologist, that's drilled into me," she explains. Dr. Lee uses the one from her skincare line, but whenever she swaps it out for an alternative, she says she loves Neutrogena's Hydro Boost Moisturizer. "It feels cool and kind of wakes me up," she says. "I gently pat it on my face. I can feel as my face absorbs it in."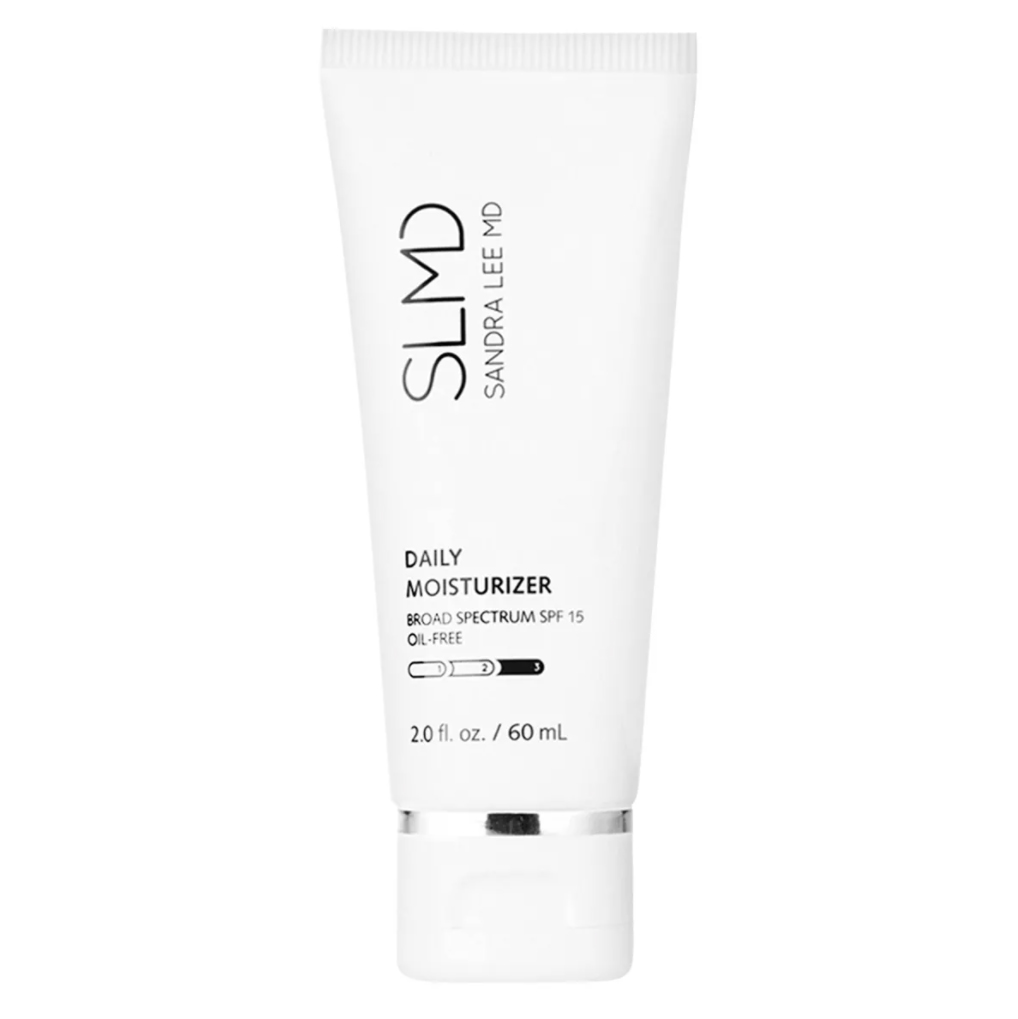 SLMD Skincare Daily Moisturizer with SPF 15
$29.99
Shop it
Target
Once the moisturizer is absorbed into her skin, Dr. Lee moves on to her makeup routine. "I usually use Giorgio Armani Luminous Silk Foundation," she shares. "I like a liquid because I'm really dry, so I need that moisture." The rest of her makeup is pretty simple, essentially consisting of faux lashes. The one other thing she uses on her skin, which she says can act as a makeup product but is actually skincare, is a powder sunscreen.
"I don't why people aren't so turned on to them—they're great!" she says. "They're so convenient, so easy, and they're even like makeup as it helps to mattify the skin." Dr. Lee uses the one from her brand called UV Bounce. "I keep it in my car and re-apply throughout the day. I love how it doesn't mess up my makeup, too," she says.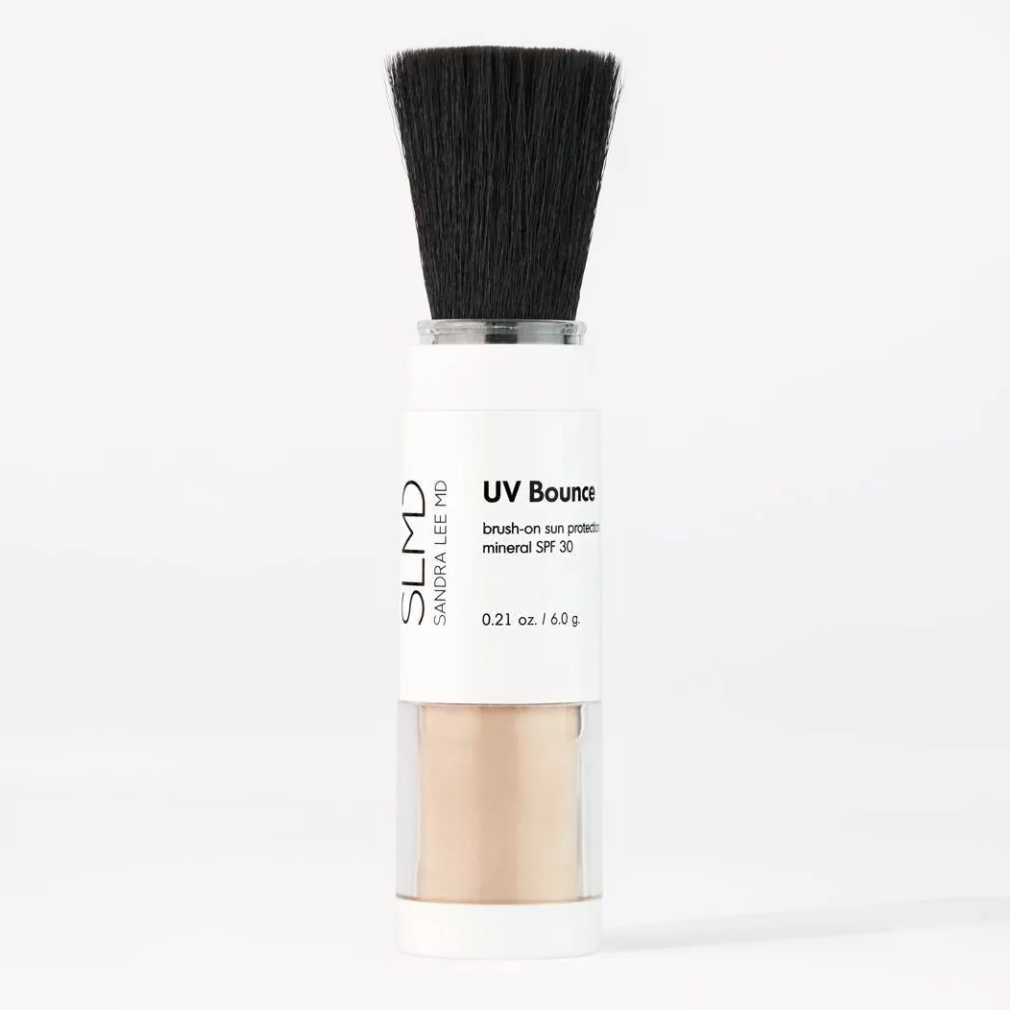 SLMD UV Bounce SPF 30
$39.99
Shop it
Target
Lastly, since she's with patients all day, Dr. Le prevents excessive dryness by applying either Aquaphor or Vaseline to her hands throughout the day. "I use a lot of ointments because I'm super-dry," she explains. "I try to put them on the corners of my fingers since I wash my hands a lot."
Aquaphor Healing Ointment
Shop it
Amazon
P.M.
Dr. Lee's day doesn't end the minute she walks out of her clinic. As a public figure, she's constantly filming for TikTok, doing interviews, or going to events. As such, she doesn't take her makeup off the minute she gets home unless she's wearing very heavy makeup that feels "heavy, oily, and greasy," she says.
How she starts her nighttime skincare routine also depends on how much makeup she's wearing. If she's had a camera-ready day, she starts her double-cleanse with her brand's Daily Bright Radiance Cleanser. "It has a lot of lather that takes off a lot of that heaviness," she says. From there, she'll move onto her tried-and-true Lancôme eye makeup remover. "I've been using it for years," she reveals. "I need to make sure to soak the eye area and get that makeup off, otherwise I'll be tempted to pull on my lashes [to get it off], and I don't want to pull my eyelashes off."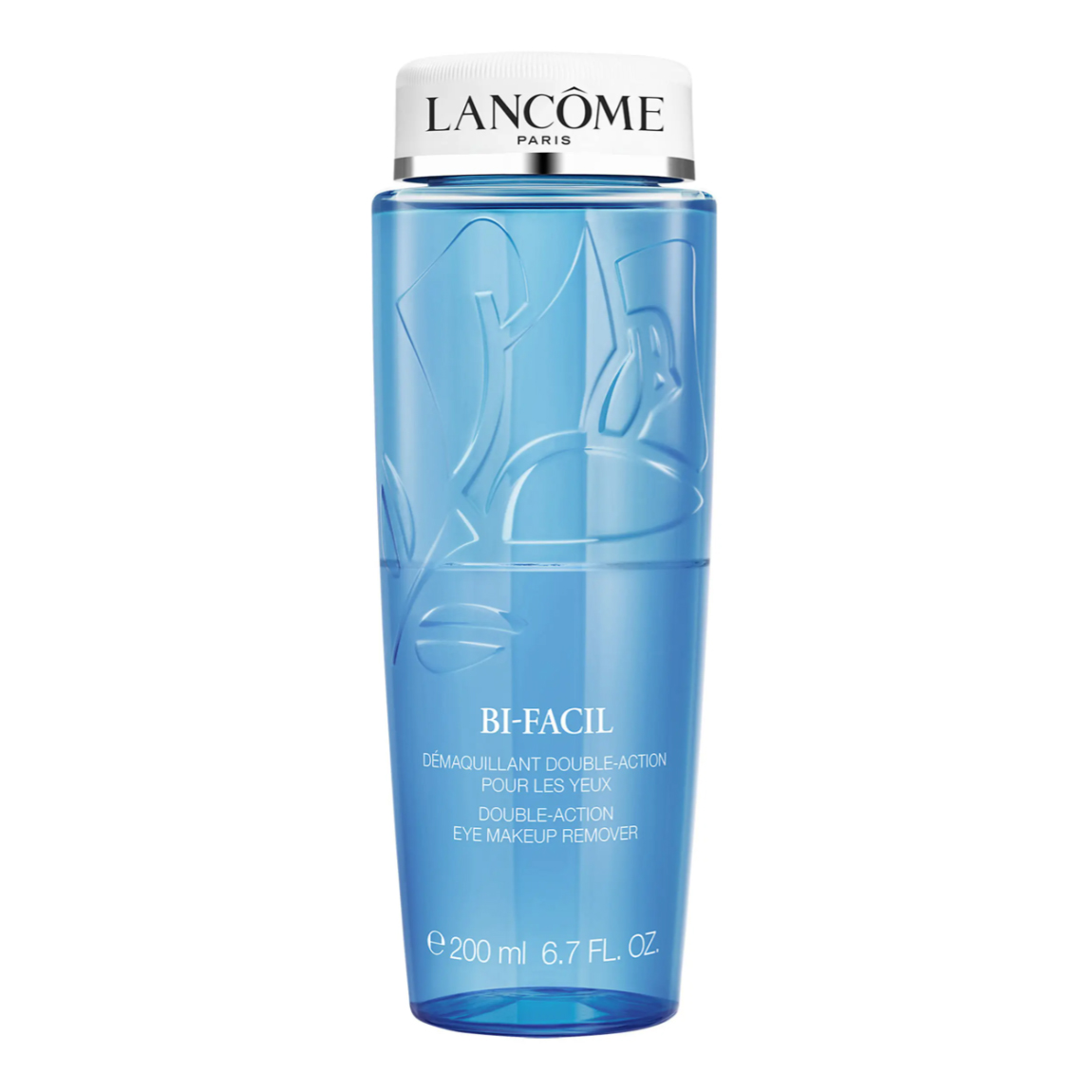 Lancôme Bi-Facil Double-Action Eye Makeup Remover for Sensitive Skin
$42
Shop it
Nordstrom
If she doesn't have a lot of makeup on, Dr. Lee swears by her brand's Salicylic Acid Cleanser. "I pretty much use it daily," she says. "Salicylic acid is great because it lightens brown spots, which I'm prone to because I'm Asian. Salicylic acid, in particular, crystallizes into a small size to settle down into your pores. [This product] cleans out my pores really well and doesn't dry me out."
Regardless of which face wash she uses, she wraps up by applying Neutrogena's Hydro Boost Water Gel on her skin. "That's going to keep the moisture in," she explains of this drugstore-priced pick packed with hydrating hyaluronic acid.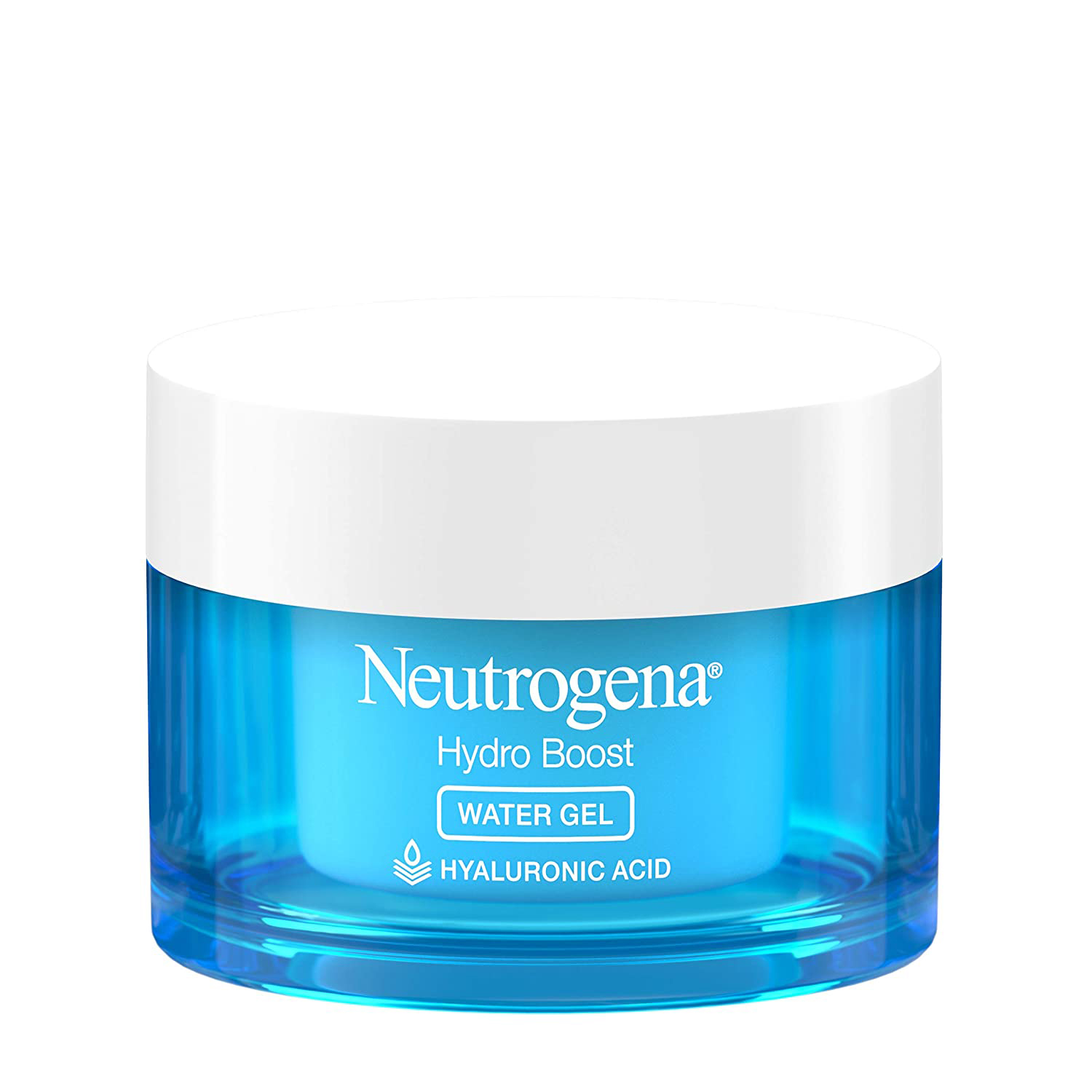 Neutrogena Hydro Boost Water Gel
Shop it
Amazon
Sometimes, she'll apply a little retinol or Retin-A to her face, depending on what her skin needs at the moment considering that Retin-A is the more drying option and she has sensitive skin. She'll either use her prescription-strength Retin-A or SLMD's Retinol Serum.
Lastly, before going to bed, Dr. Lee will add another layer of moisture with her Neutrogena cream and add a bit of Aquaphor or Vaseline to her lips, fingers, and the skin around her nails. Hey, you can never get enough moisture!