Samuel L. Jackson recreated scenes from his biggest movies in 11 minutes, and absolutely KILLED IT
While some people might assume being an actor is an easy job (fyi, it's not), we'd love to see them try and attempt to squeeze the best moments from their (nonexistent) filmography into 11 minutes. No, only one actor can achieve such a lofty feat: Samuel L. Jackson.
In case you needed reminding, Samuel L. Jackson is the GOAT (greatest of all time). The veteran actor knows how to create a viral moment, whether it's reading people's Girl Scout Cookie complaints, recapping the entire plot of Game of Thrones in eight minutes (!), or recording people's outgoing voicemail messages, Jackson can literally do anything and make it seem cool.
Of course, there's someone else who absolutely love a challenge: James Corden.
So what happens when you put James Corden and Samuel L. Jackson together? Well, they try and recreate some of Jackson's most famous movie moments in 11 minutes, that's what!
Given that Samuel L. Jackson has been starring in movies since the '70s, the pair could only pick a few classic moments, and boy did they deliver.
Here they are doing Pulp Fiction…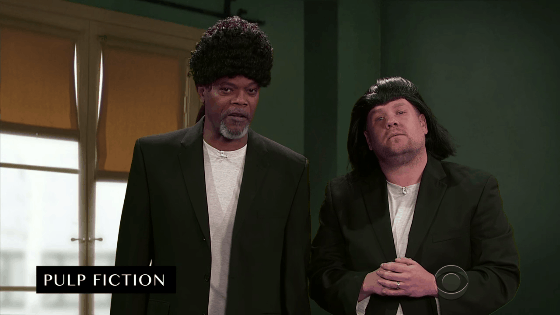 They also do Jurassic Park…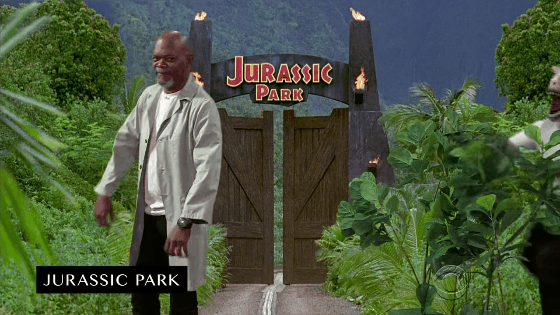 And James Corden as Yoda is a sight to behold…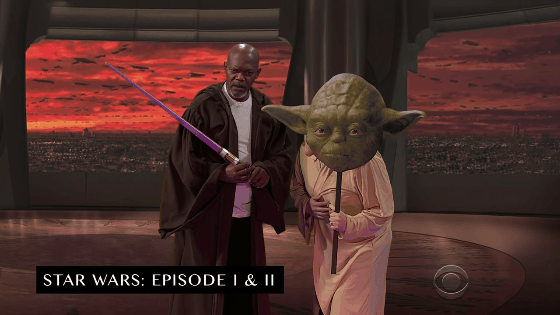 Oh, and you couldn't do a Samuel L. Jackson retrospective without doing Snakes on a Plane could you? Absolutely not!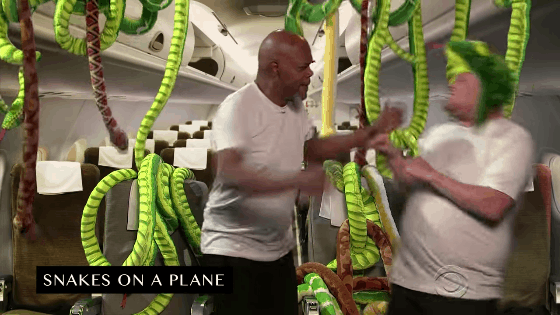 Watch Samuel L. Jackson and James Corden hilariously recreate some of Jackson's most famous movies in 11 minutes below.
https://www.youtube.com/watch?v=64pZcGtOWQM?feature=oembed
This isn't the first time that James Corden has attempted to recreate a famous actor's filmography with the famous actor themselves. In fact, Corden recently teamed up with Tom Cruise to recreate some classic moments from Cruise's iconic career.
https://www.youtube.com/watch?v=ytEgqN-BdKA?feature=oembed
In fact, Corden has has recreated the works of Matt Damon (with Matt Damon), Arnold Schwarzenegger (with Arnold Schwarzenegger), and Tom Hanks (with Tom Hanks).
https://www.youtube.com/watch?v=1ZWLWxpBv5g?feature=oembed
Meanwhile, Samuel L. Jackson's latest movie Kong: Skull Island is released today (March 10th).