Samuel L. Jackson talks his friendship with Brie Larson and what makes her the perfect Captain Marvel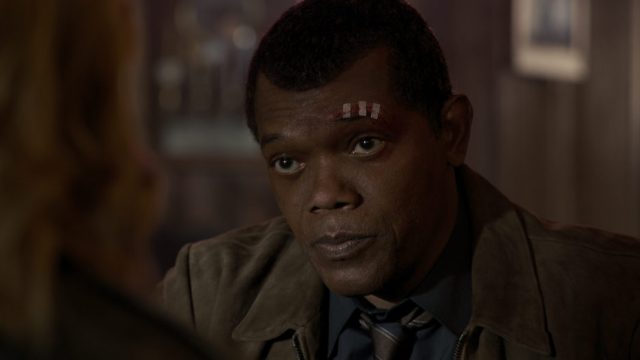 It might seem like a surprising friendship at first, but Samuel L. Jackson and Brie Larson are essentially two peas in a pod. The duo will star in the highly-anticipated Captain Marvel, the studio's first female-led superhero film, out in theaters on March 8th. But while the pair are set to combat an intergalactic war in the upcoming flick, Captain Marvel actually marks their third collaboration together since the 2017 film Kong: Skull Island. The dynamic duo reunited a few months later for the 2017 comedy Unicorn Store, which Larson directed and also starred in.
During a set visit with reporters back in May of last year, Jackson dished on why he thinks the Golden Globe-winning actress and his longtime friend serves as the perfect Captain Marvel.
"[Captain Marvel is] pretty much the strongest character in terms of someone with powers that's able to do things in the Marvel universe. So for Carol Danvers to be that person and for Brie to become that person—it's gonna be a dynamite thing, Jackson said. "She's very aware of who she is and her place in the universe in terms of [who] she is as a person of influence, [and] in terms of her being an actress and her voice being used in the right way.
He continued: "She's totally dedicated to making this something, and the way she empowers women already, you know that she's gonna give this character the qualities that will make any woman [and] young girl wish they could be her."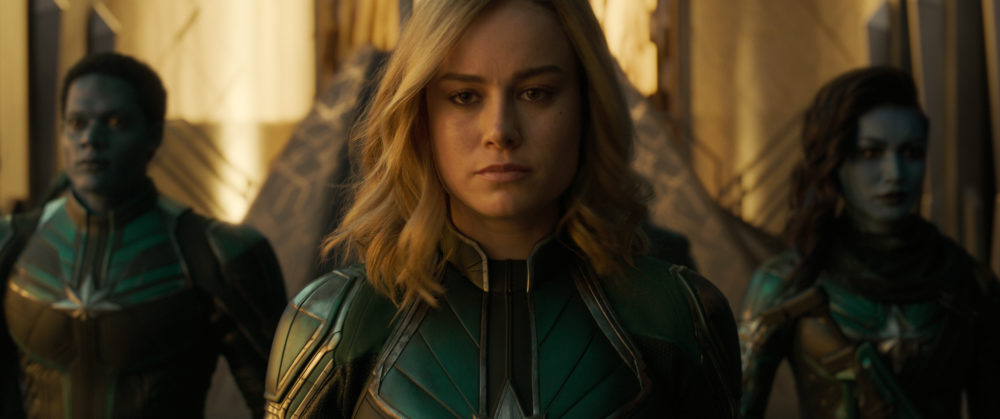 Captain Marvel follows Larson as the titular Captain Marvel (also known as Carol Danvers), a former U.S. Air Force fighter pilot who gets caught in an intergalactic war between two alien races. Jackson takes on the role of Nick Fury, former director of S.H.I.E.L.D. During the set visit, Jackson reflected on his friendship with Larson.
"We're very good friends. We work well together. We laugh together. We sing together. We developed a really, really great relationship when we were on 'Kong.' It's fun to be on the saddle with her," Jackson said.
"And I think it's comforting for her to have someone around like me that's actually been a part of this Marvel universe for awhile—[who] kind of understands the largeness and the expectations that are there so she doesn't feel pressure," he added.
Watch a special look for Captain Marvel below.
https://www.youtube.com/watch?v=GX33bIOA5aA?feature=oembed
Captain Marvel arrives in theaters on March 8th.