Samsung is releasing a new line of phones with a way better camera for selfies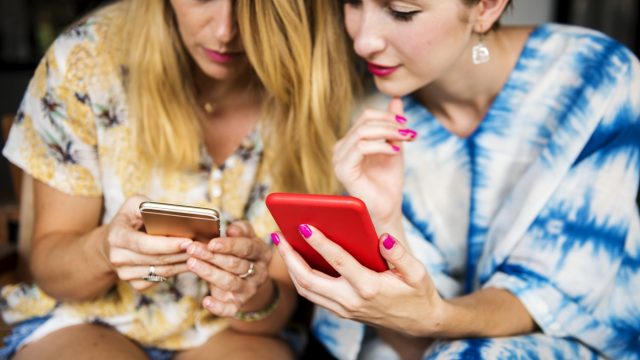 Just in time for a last-minute holiday gift, Samsung is releasing a new mid-range line of cell phones. The phones are called the Galaxy A8 and Galaxy A8 Plus, and they are jam-packed with some cool new features.
Arguably the coolest new feature on the A8 and A8 Plus is the dual front camera. The new cameras feature an impressive f1.9 lens; one of the cameras is 16MP and the other one is 8MP. You'll also be able to take "regular" selfies, or selfies with the "Live Focus" feature (which means your face will be in focus, but the background will be blurred), and you can add Live Focus to your selfies after the photo has already been taken.
The camera feature also offers stickers, as well as a beauty mode that allows you to filter your pictures without going to a separate app. There are other filter options too, like a food mode that makes your photos of things like pizza look even more appetizing. The camera is also ideal for sharp images, even ones taken in low light.
And that's certainly not the only cool thing about these new phones. Other features include an Infinity Display that allows you to watch videos in full-screen.
The Galaxy A8 and A8+ will be available in four color options: black, orchid grey, gold, and blue.  Samsung has revealed the new line will be available in January, and Android Authority says the phones will probably cost between $350 and $450.