Samsung is coming out with beauty technology that looks straight out of a futuristic film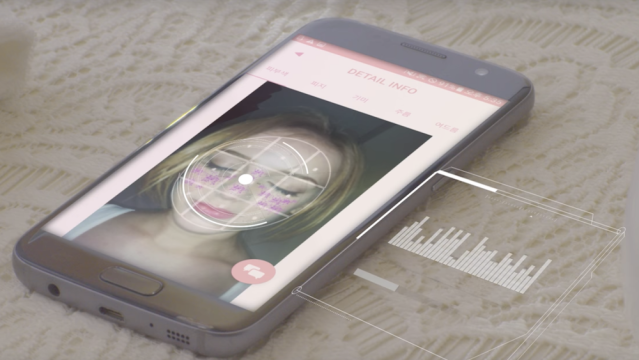 Tech company Samsung is coming out with new beauty technology that looks like it belongs in a sci-fi movie. The Korean tech brand is introducing two devices that analyze your skin and offers solutions for any issues you might have. The future is here, people. Lumini and S-Skin are here to help you save face.
The crazy little gadgets will scan your skin for issues such as dryness, blemishes, excess sebum, wrinkles, and more. Both devices send your information to corresponding smart phone apps that will offer solutions, products, and even recommend dermatologists that you can chat with in the app.
According to the Samsung Newsroom YouTube account,
Lumini is a portable device that spots skin problems before they happen. After taking a picture of the face with Lumini, the device analyses the information with its own algorithm and sends the information to a smartphone app. The device identifies issues under the surface of the skin, like pimples, freckles, increased pores, wrinkles, redness, and sebum. Lumini also recommends cosmetic products based on the analysis and provides a remote consulting service with a dermatologist or a skincare specialist.
Check out how Lumini works:
https://www.youtube.com/watch?v=HrkBgE2QwSo?feature=oembed
Looks a little…sexy.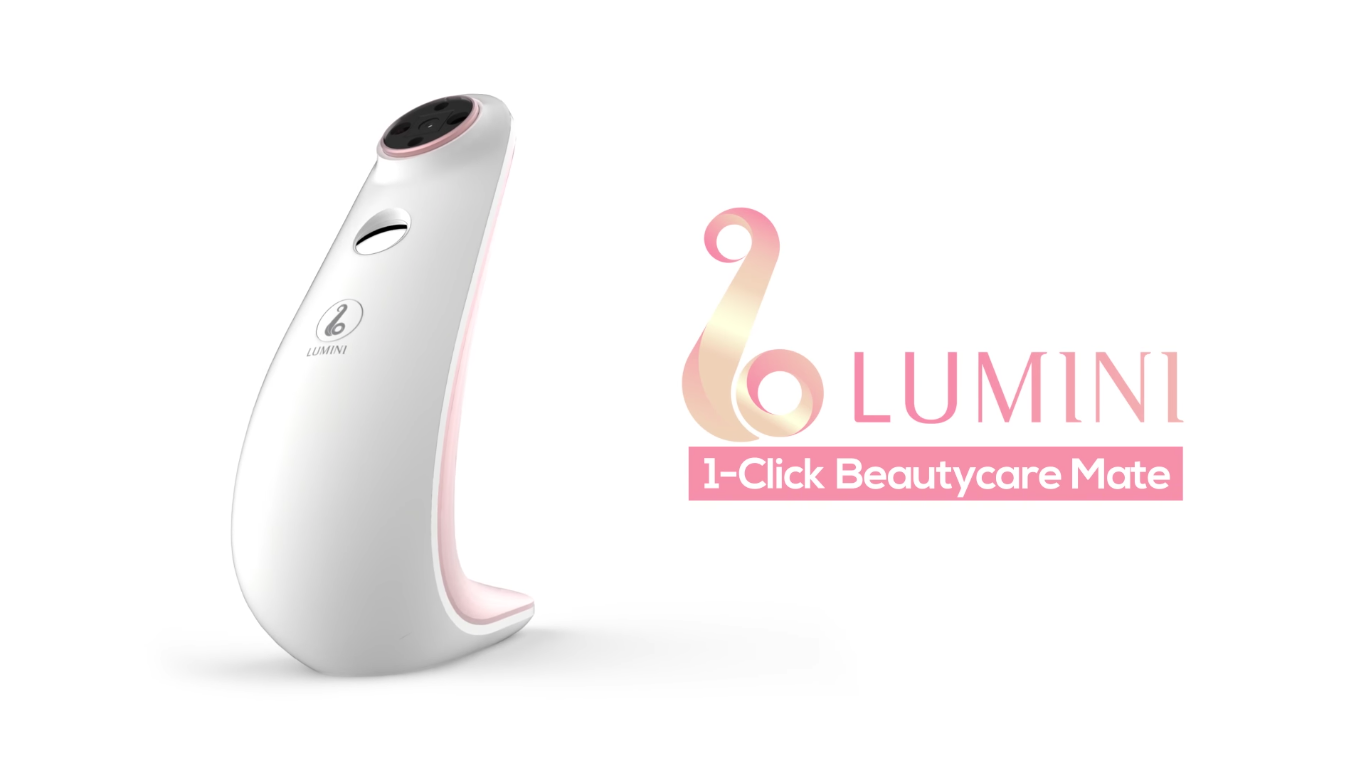 Lumini's not NOT judging your makeup abilities.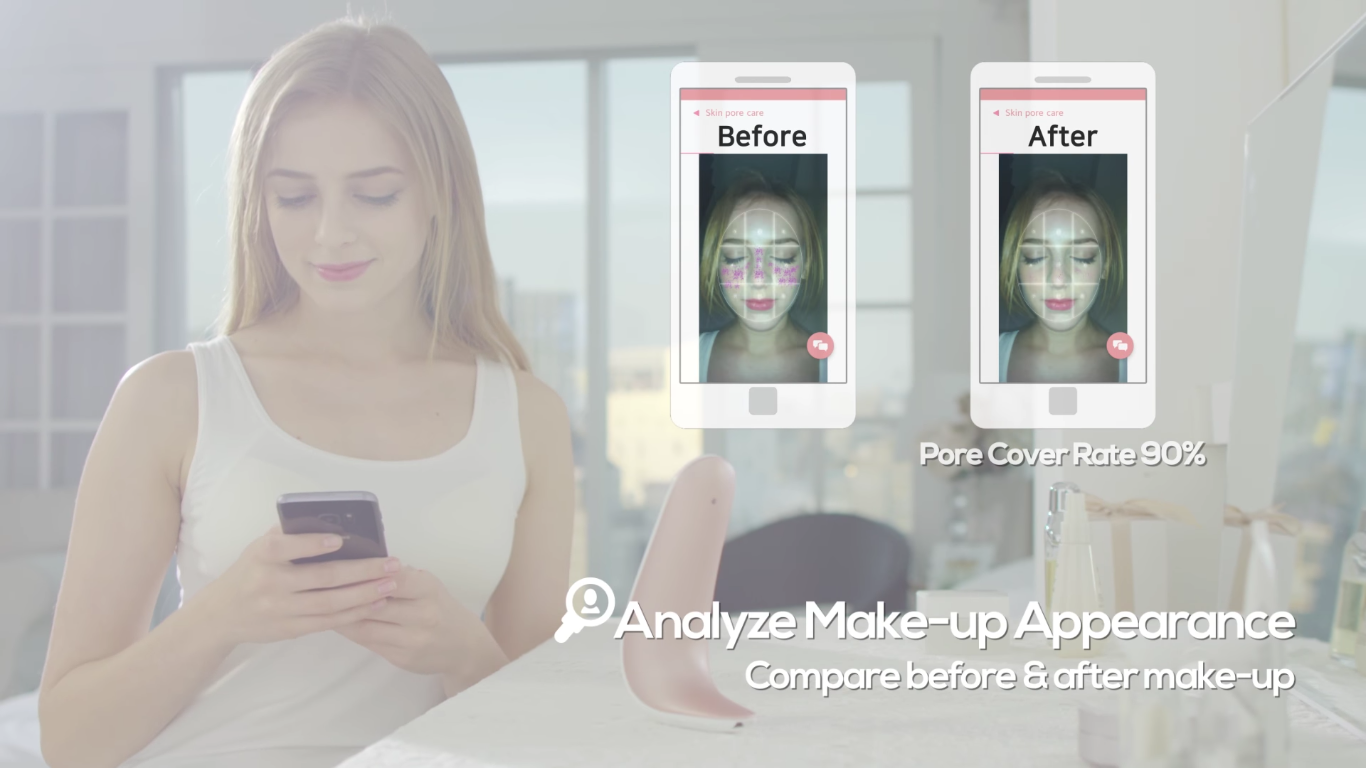 The S-Skin device is even more intense and crazy-looking. The gadget not only analyzes skin condition, but employs "micro and nano technology" and provides "expert level skincare" with the help of LED lights and biodegradable microneedle patches (which frankly sound a little terrifying.) Users fill out questionnaires that give insight into their environment and skincare habits.
Is this the droid we're looking for?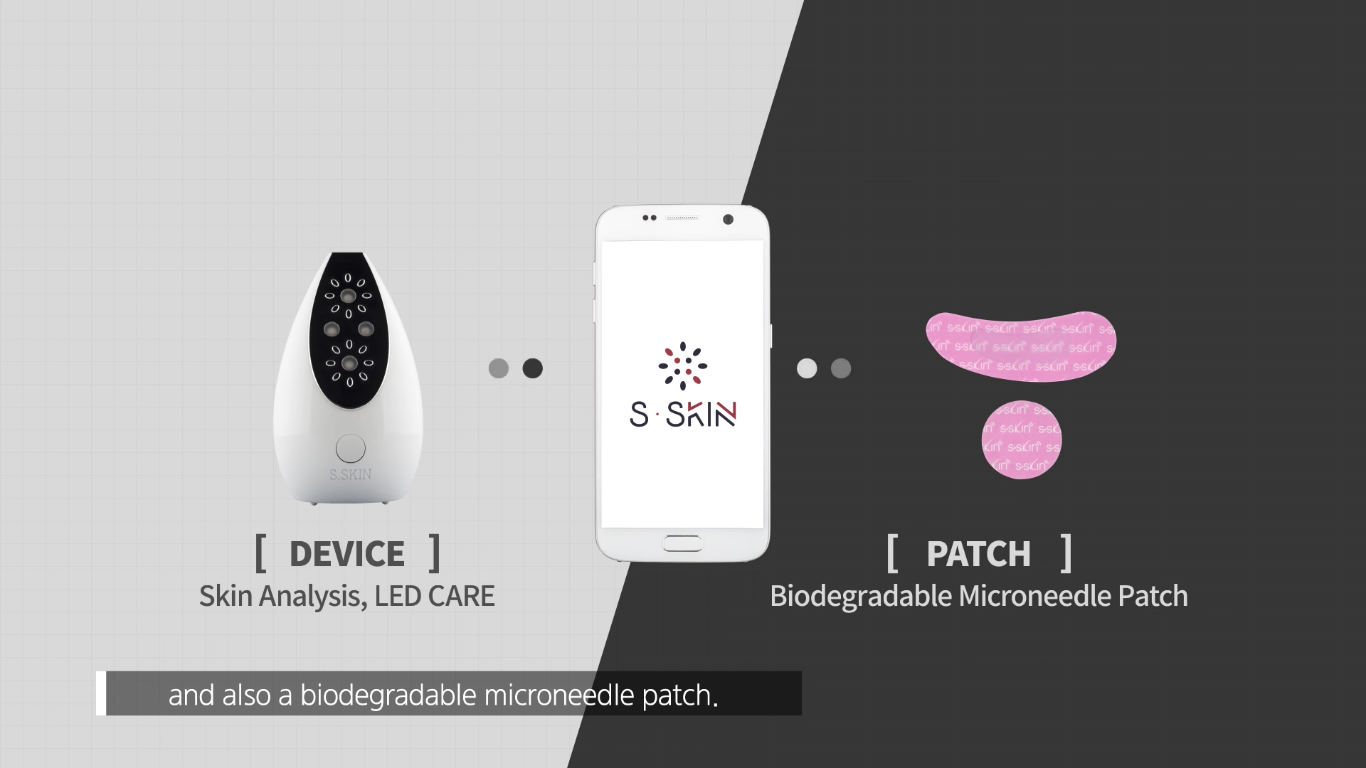 Samsung Newsroom says,
S-Skin is a consumer skincare solution that saves time and cost associated with professional dermatological care. It is comprised of a microneedle patch and a portable device that analyses and cares for the skin. The microneedle patch can deeply penetrate the skin to deliver effective ingredients and enhance absorption. The device can measure the hydration, redness, and melanin of the skin to provide customized skincare using LED light. The condition of the skin is saved in the accompanying app to track changes over time.
"Yes, hello? This is your skin speaking."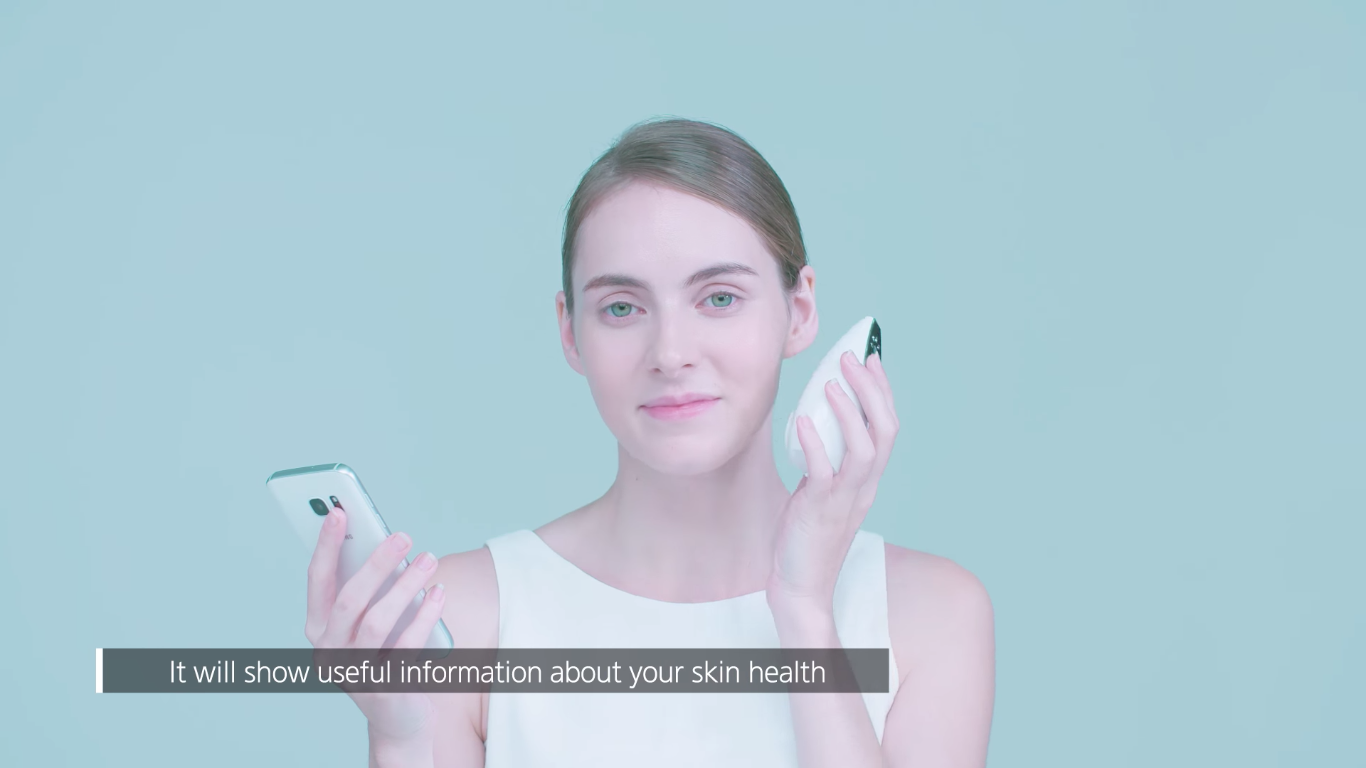 See S-Skin in action:
https://www.youtube.com/watch?v=2LuVOTmEYyk?feature=oembed
It's possible, in true Samsung style, that this technology might just…blow up…the beauty galaxy. ?