Samira Wiley from "OITNB" opened up about her relationship with her fiancé and it's beautiful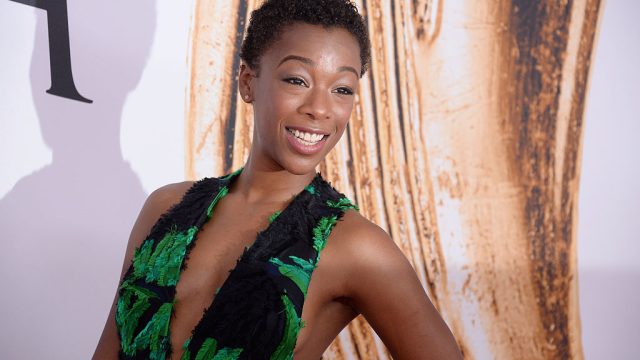 Samira Wiley and Lauren Morelli spoke with OUT Magazine about their relationship, and we LOVE these soon-to-be-newlyweds so much more than we even did before.
Wiley tells the story of how they met, which was while working on an episode of Orange is the New Black that Morelli wrote. She, surprisingly, admitted she thought her now-fiancé was gay when they first met.
Meanwhile, Morelli had already become somewhat acquainted with Wiley.
"I'd already seen Samira's audition tape and immediately had a crush on her — the complication being that I was married to a man at the time," Morelli says.
https://www.instagram.com/p/BOnDocpgc8n
While shooting the episode, Wiley turned up the heat.
"We were sitting in the prison cafeteria for a scene, eating some stale noodles, and like a kindergartner, I came and put a noodle on her ear — anything to see her smile."
Wiley soon found out that Morelli was married, and to a man no less. We can only imagine what a double punch in the gut that was.
https://www.instagram.com/p/BOp7SjVAnlr
Side note to all creative types: At this point of the interview, we learn that Wiley was bartending while shooting the first season of OITNB. THAT IS SO FREAKING COOL TO HEAR. You plug away at your dreams, you work your day (or night) job, and then things fall into place. Right?! ❤️
And the rest is a very compelling history. We urge you to read the full interview over at Out. They get into politics, gender and sexuality, self-respect, love, and work, and we learned so much from it. We think you will, too.