The actress who plays the new Samara in "Rings" is not at all like the Samara of our childhood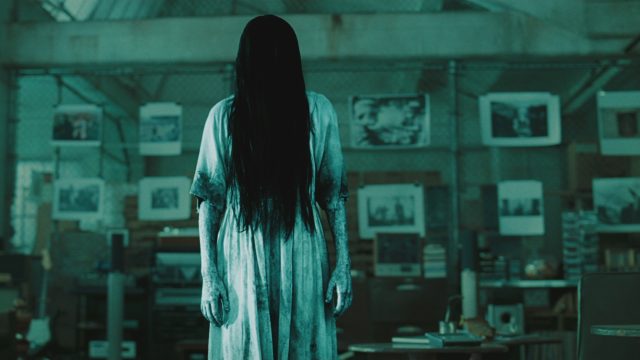 There are horror villains. And then there is Samara. And Samara is coming back.
The genuinely terrifying Samara Morgan first crawled out of our TVs in 2002, in The Ring.
Fourteen years and one sequel later, the trailer for the third installment, Rings, dropped, and we've been hiding under our beds ever since.
The new Samara is no longer a kid. And she's no longer played by Sparkle Motion's Samantha Darko in Donnie Darko, played by actress Daveigh Chase.
Now Samara is played by a professional contortionist Bonnie Morgan.
On set, Morgan sounds like she was totally committed to pure terror.
She told Cosmopolitan that she stayed silent and in character on set, "for maximum creepiness."
Morgan was classically trained in theatre, but learned about her contortionist abilities when she was just eight years old. The daughter of third-generation circus performers, she's well-experienced in horror. She's performed stunts for The Rage: Carrie 2 and has appeared in films like Hellboy 2, The Burrowers, Piranha 3D, and the Fright Night remake.
Morgan is, in IRL, probably the least-scary person we've ever seen.
The curly red hair.
The giant smile.
She's all sugar and spice and everything nice.
But, never forget, she's also this:
So. Yeah.