Samantha Bee and Stephen Colbert solve the one problem she'll have as a late-night talk show host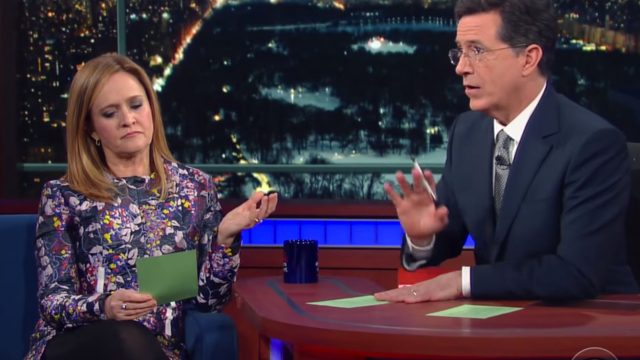 Samantha Bee's new show, Full Frontal with Samantha Bee, will make her the only female late-night show host on the air. That's a pretty huge deal, but it comes with its own set of problems, and when Samantha stopped by The Late Show with Stephen Colbert, she pointed out the biggest issue.
While there are a ton of euphemisms that Stephen can use if he ever wants to refer to his man-parts on air, for women it's not as easy. Therefore, Stephen and Samantha decided to come up with their own list of terms that she can use if she ever needs to refer to her "downstairs" (there's one right there!). Watch. Laugh. Enjoy.
Catch Full Frontal with Samantha Bee when it kicks off February 8th at 10:30PM on TBS!