Samantha Bee slammed Trump in the perfect way, because that's what she does
When it comes to someone who can execute a takedown like a total pro, our money's always on Samantha Bee, who slammed Donald Trump in the most perfect way, yet again. During Monday night's second presidential debate, the Republican presidential candidate gave Bee plenty of new material to work with, and not much unlike Bee's single tweet that dismantled Trump's comments on sexual harassment at work, her six and a half-minute Full Frontal summary of his most ridiculous debate moments was pure gold.
She started off by calling out Trump for continuing his attempt to hold Clinton accountable for things that happened during her husband's time in the Oval Office, this time by bringing forth four women who say they were victimized by the former president. Bee also highlighted Trump slamming Clinton for not doing anything about taxes, although everyone else seems to recall that she wasn't president at the time.
https://www.youtube.com/watch?v=s0hY04WnlWI?feature=oembed
Of course, Bee dropped some of her signature quotables, like referring to Trump as a "crotch-fondling slab of meatloaf." She also compared Clinton delivering facts and grammatically sound statements to her opponent's diatribe with this gem:
"Trump spent 90 minutes out-gassing a noxious word cloud of aggression and disjointed nonsense he found on Reddit."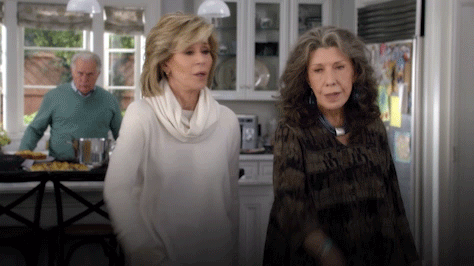 We totally agree with Bee's assessment of this debate as "a grotesque travesty of Democracy," but listening to her brilliantly pick apart Trump's ridiculous rhetoric was easily the next best thing to a debate night drinking game.