"Salmon sushi" hair is all over Instagram, and you're going to want to book your stylist ASAP
If you want to make your hair have the same magic of a fresh platter of perfectly rolled sushi, well, now you can. One of the latest must-have Instagram hair trends is "salmon sushi" hair, which happily doesn't involve putting fish anywhere near your hair.
Much like the rose gold hair trend we so loved, the Salmon Sushi look is a peachy, pastel hair dream. The brain-child behind this particular formula was Los Angeles-based hairstylist Jessica Gonzalez, who knew exactly how to capture the visual allure of salmon sushi.
This is a fresh color palette, and it's ideal for summer.
In an email to HelloGiggles, Gonzalez shared her secret recipe for salmon sushi hair, saying,
"I actually used the new rose gold Pravana and added orange, yellow, and pink to it! My client wanted a peachy color and she was really tan so I wanted to make it peachy but with pink undertones, and we came up with the salmon sushi name once we started applying it."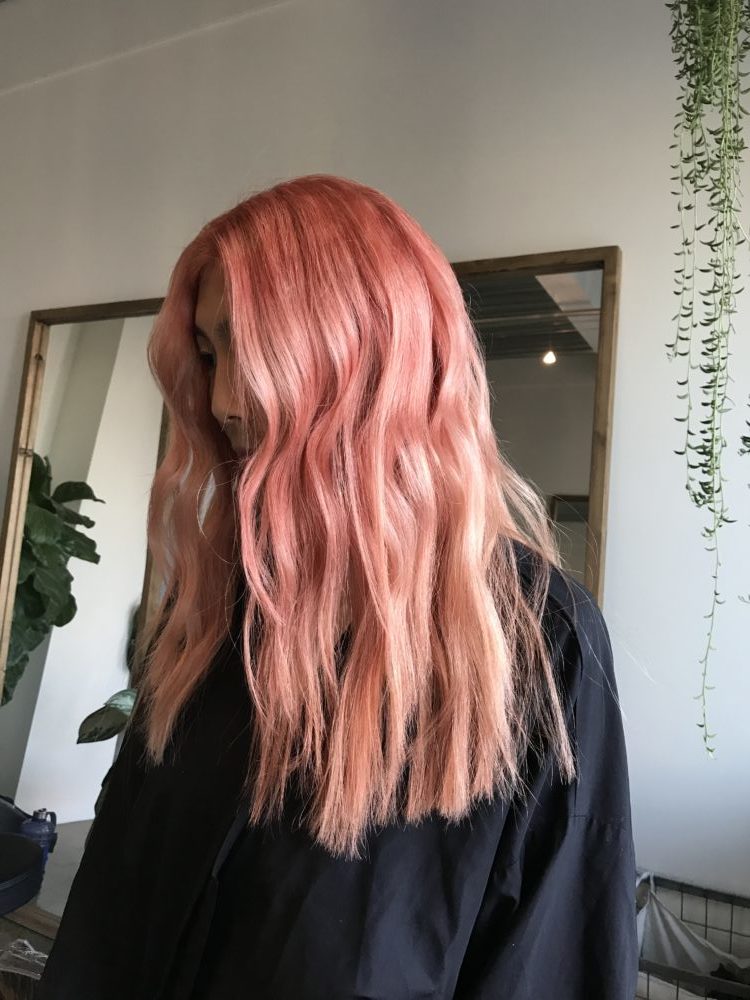 This delicious sushi-inspired color palette is already making waves through the Instagram circuit.
https://www.instagram.com/p/BSGwXVjDvPl
So dreamy.
Hey, we're always on board for hair that looks good enough to eat.