Salma Hayek Showed Off Her "White Hair of Wisdom" in a No-Makeup Selfie
Salt and pepper has never looked better.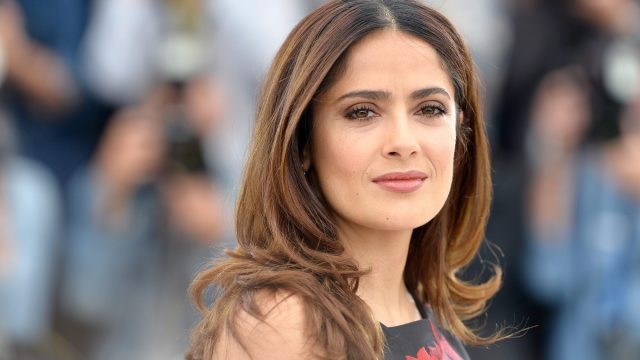 In a new picture, Salma Hayek is letting her "wisdom" show. Balking at beauty standards driven by youth, the 54-year-old actor posted a no-makeup selfie and proudly showed her white hairs—because those hairs show her age and wisdom.
She posted the photo to her Instagram on September 23rd, and honestly, the salt-and-pepper style has never looked better.
The white hair of wisdom, Hayek captioned her post.
She also added the translations, "Las canas de la sabiduría" and "Les cheveux blancs de la sagesse" and tagged her post with #whitehair and #hairspiration.
As she explained to The New York Times in 2017, Hayek is all for wearing her natural color and lets it do as it pleases.
"It's my natural color, and it's my natural white hairs," she said. "One of the reasons I don't dye my hair is because I don't have the patience to sit through it."
Because she's likely not working during the coronavirus (COVID-19) pandemic and quarantine, as much of Hollywood production is on hiatus, and so, as she told the Times, she doesn't cut or dye her hair.
"I don't want to spend what's left of my youth pretending I'm younger and then not enjoying life," she continued. "I get my hair cut wherever I'm working or doing publicity, and the hairdresser asks me, 'Please, please, can I cut your hair?' It's the same with my eyebrows. They grow and grow until a makeup artist looks at me and begs to do something to them because they're so much."
When she's not working, Hayek told the Times that her hair stays curly and wild, a look that she loves to rock on Instagram.
In our opinion, the bigger the better, less maintenance equals more fun, and the whiter the more wisdom. Hayek has cracked the hair code, and we're ready to follow where she leads.