Salma Hayek went totally off the rails at the "Sausage Party" premiere, and it's hilariously awesome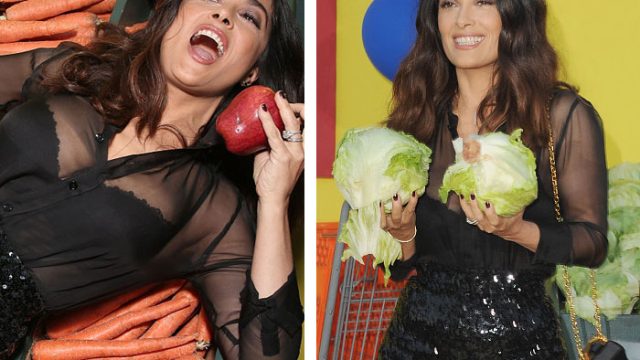 We've watched Salma Hayek hilariously face swap with Donald Trump on Instagram, then recite famous Justin Bieber lyrics soap opera style on The Late Late Show, and now we have this.
Salma posing with a pair of lettuce boobs at the Sausage Party premiere!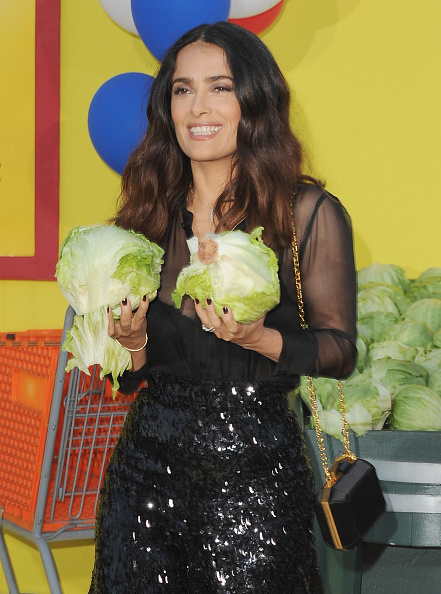 The former model, and now actress and producer should seriously consider adding "comedian" to her credits.
This hilarious grin!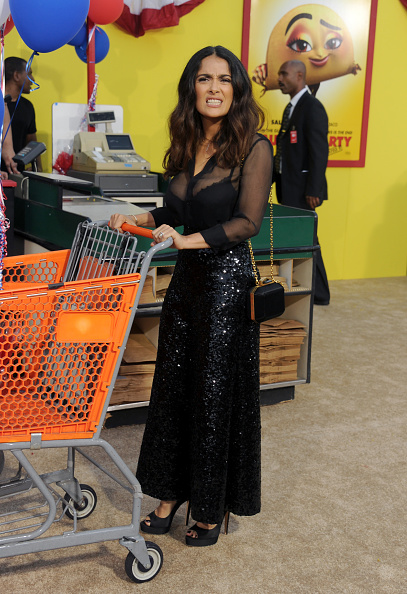 Aside from posing with lettuce boobs, Salma was also caught seen canoodling with a hotdog bun, and then having a major melt down over fruit displays!
Here she is getting frisky with her new lady friend.
And then taking a seriously dramatic break on top of a fruit display.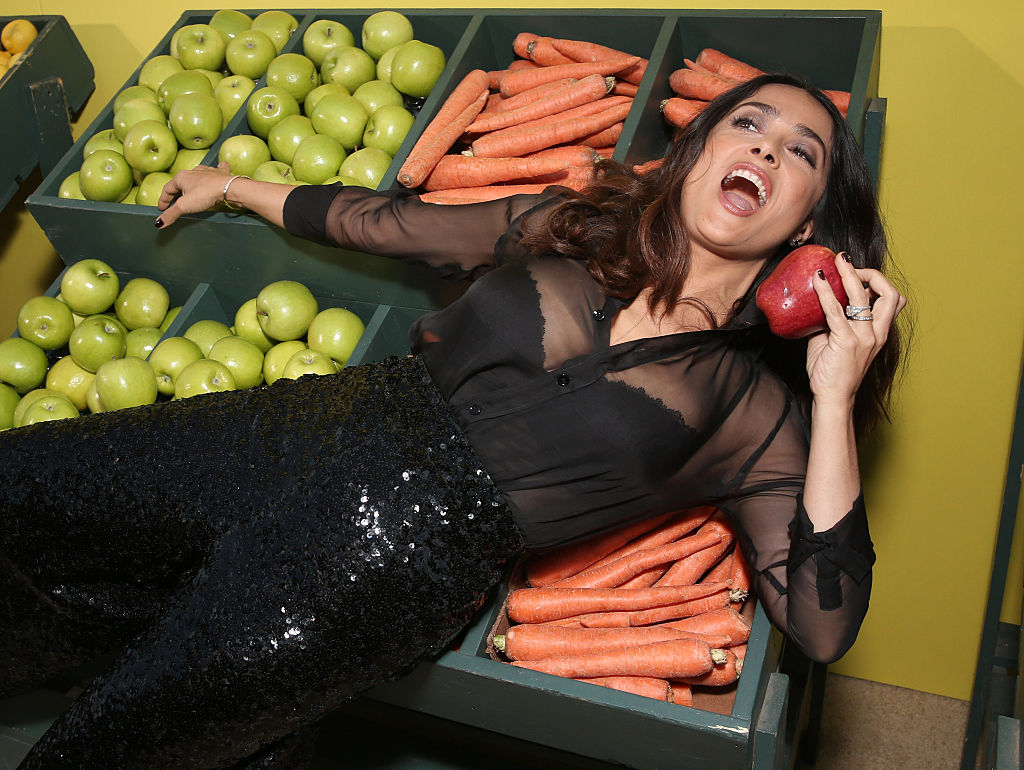 Salma also took some pretty awesome (and hilarious, we're sure) selfies with a few of her cast mates: film's writer and creator, Seth Rogen, Nick Kroll, Paul Rudd, Danny McBride and Michael Cera.
Looks like a major sausage party to us.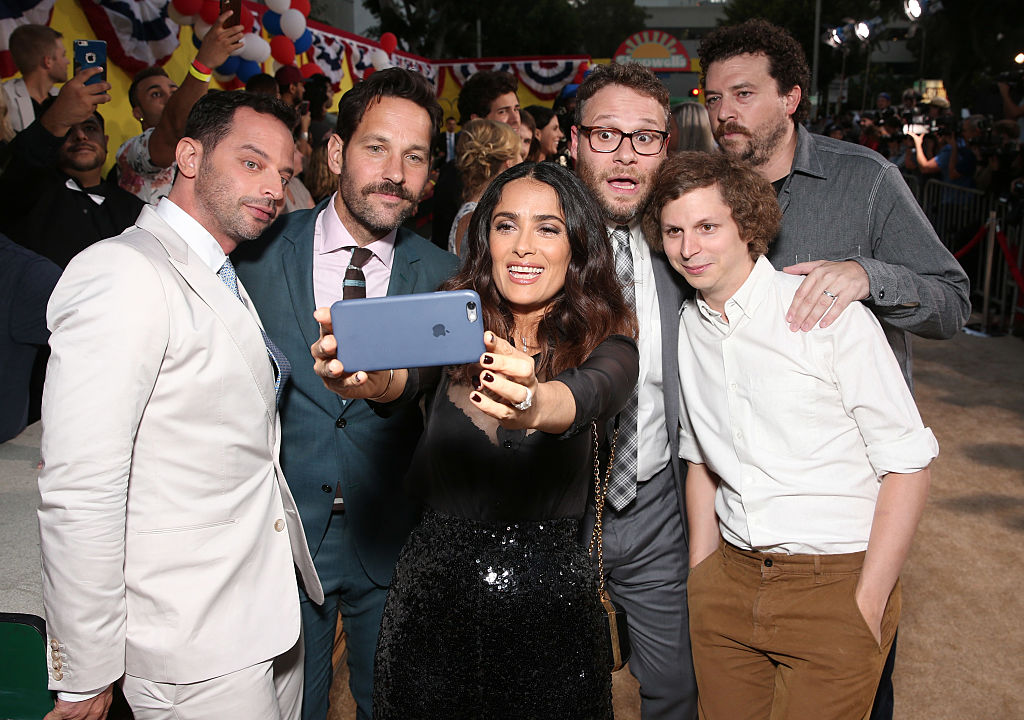 If the premiere is any indication to how crudely hilarious the film is, we'll all be in for an enormous night of uncomfortable laughter.
Sausage Party is set to hit theaters August 12th.