Salma Hayek's studded, Barbie-pink heels might be our new favorite shoe trend of 2017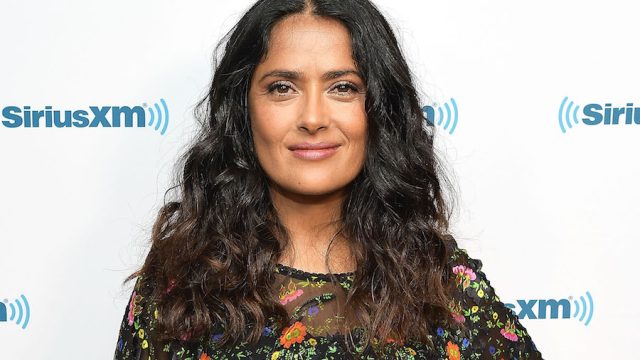 What does your dream outfit look like? Is it your favorite vintage tee and a pair of boyfriend jeans? Maybe it's a high-waisted dress and some sky-high heels. Regardless, it probably makes you feel unstoppable and invincible. Although our aesthetic choices are personal, we can all appreciate the power of clothes and accessories to boost our confidence. Take Salma Hayek's studded, Barbie-pink heels. These look like sugar, spice, and something not too nice, and the look on Salma's face as she wears them shows that she's totally feeling herself in them.
These look so good they could slay us (and whoever decides to mess with us, too).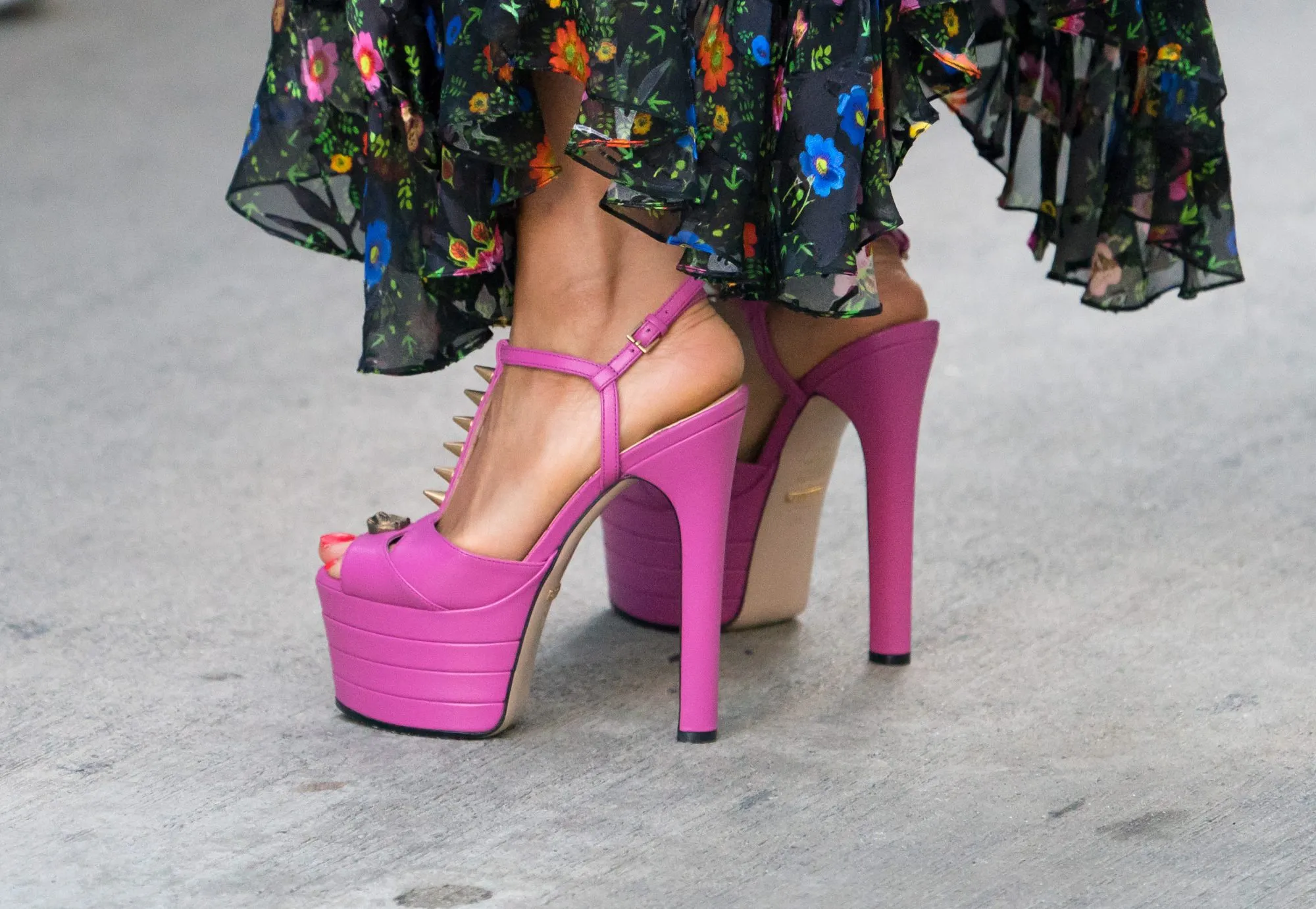 Even if you're not a Barbie girl, we're sure you can appreciate this killer pair of Gucci platforms.
While we love that Salma chose to wear them with a striking, floral gown, we think these would look just as good with dark wash, high-waisted jeans and a crop top. Swipe on some matching lipstick and you're sure to channel you're inner femme fatale. Or, if you're feeling the Barbie vibe, you can wear all pink and throw your hair in a high pony.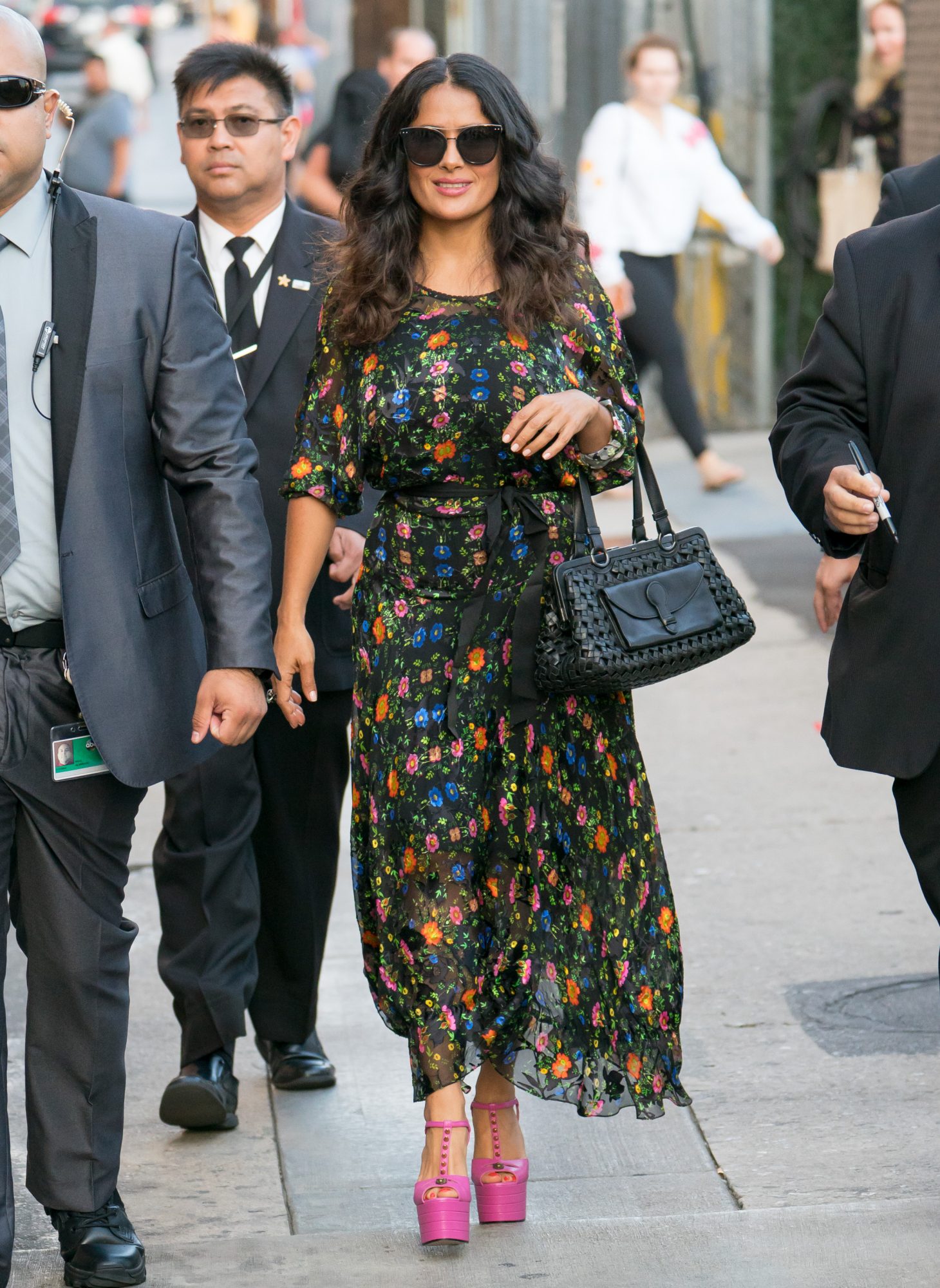 If you want to steal Salma's vibe, then we suggest starting with a statement pair of shoes, preferably in Barbie pink, with a big platform.
Then, grab yourself a garden party-ready dress in a light chiffon with a cinched waist. Add a black structured bag, some sunglasses, and some loose curls, and you'll be feeling like you're ready for anything in no time.
We love seeing Salma channel her inner rock Barbie. These shoes are goals.