Salma Hayek went full-on Austin Powers in a red velvet suit
The weather may not feel autumn-y yet, but the start of October is giving us that fall feeling. As the winds start biting our cheeks and the ghouls start coming out from the shadows, we're called to styles that reflect the season. Plush knits, dark jewel tones, and luxurious velvets will take center stage. Salma Hayek's Stella McCartney velvet suit, for instance, is perfect for fall inspiration, and it looks like she's channeling the International Man of Mystery himself: Austin Powers.
Both fierce and feminine, Salma reminds us that mixing up our looks with inspiration from decades past is an easy and potent way to upgrade our style.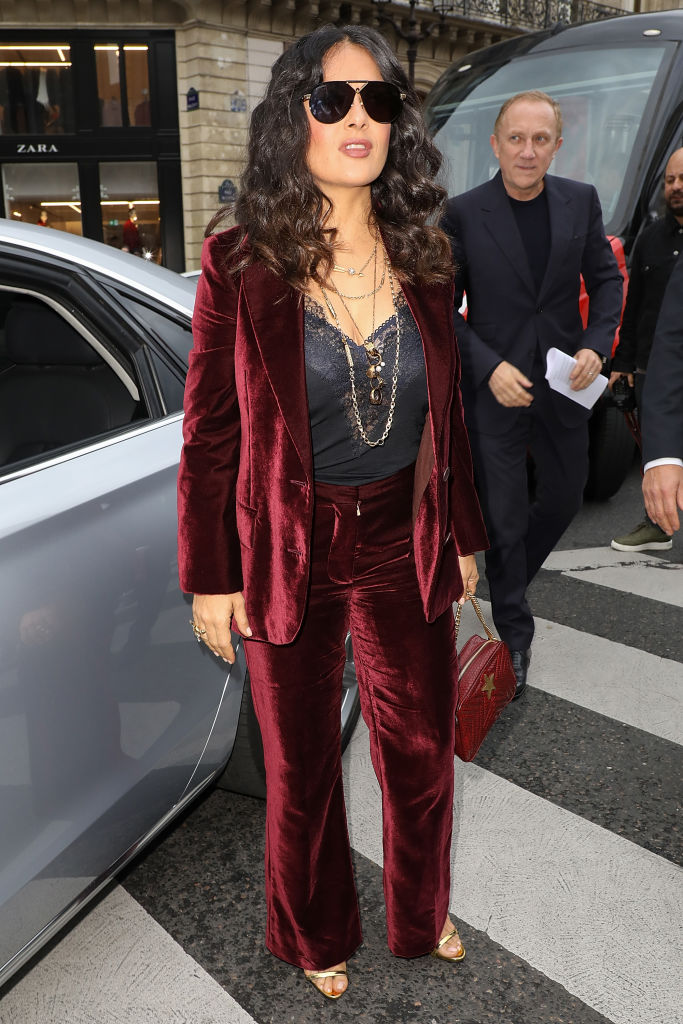 To put it simply, Salma's crimson velvet suit is everything we want this season.
Unexpected and statement-making, it doesn't hurt that this look seems ultra cozy as well. And while the actress chose to pair it with a vintage-inspired bodysuit, you could just as easily wear this two-piece set with a graphic tee or bra top. Layer up on gold necklaces à la Salma and finish off with some matching gold strappy sandals to get your glow on.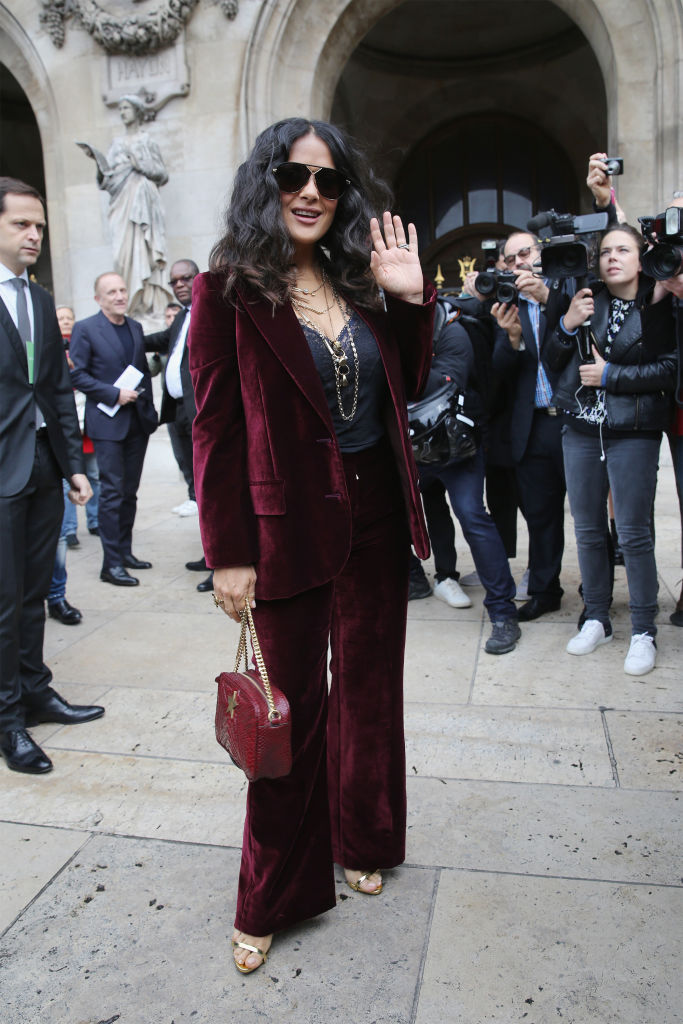 Salma topped of her look with some blacked-out aviator shades, big Hollywood curls, and a subtle nude lip. Plus, by wearing the tiniest matching red and gold bag, she really looks groovy, baby! While we know that clothing can make the mood, it's really the mood that can make the clothing.
Fierce, powerful, and unapologetic — we want Salma's take on the power suit all season long.