The Sally Hansen x Crayola collaboration will take you back to your carefree childhood days
Get your nails ready, because Sally Hansen and Crayola have joined creative, color-loving forces for a back-to-school-inspired collection that reminds us of a simpler time.
Nail polish and crayons have a lot in common. There are countless of colors to choose from, and certain brands give a unique and evocative name. Crayola is particularly good at the shade naming thing (Fuzzy Wuzzy, anyone?) Both mediums spark creativity and joy. Enter the Sally Hansen + Crayola Insta-Dri Collection.
The collab features 12 cheery bright shades of the best-selling quick dry polish. Insta-Dri is a pretty incredible product. It dries in literally a minute, and the 3-in-1 formula means no basecoat or topcoat needed. It's opaque in just one coat — it's easier than coloring with crayons.
TFW you open a new box of crayons…or a new bottle of nail polish.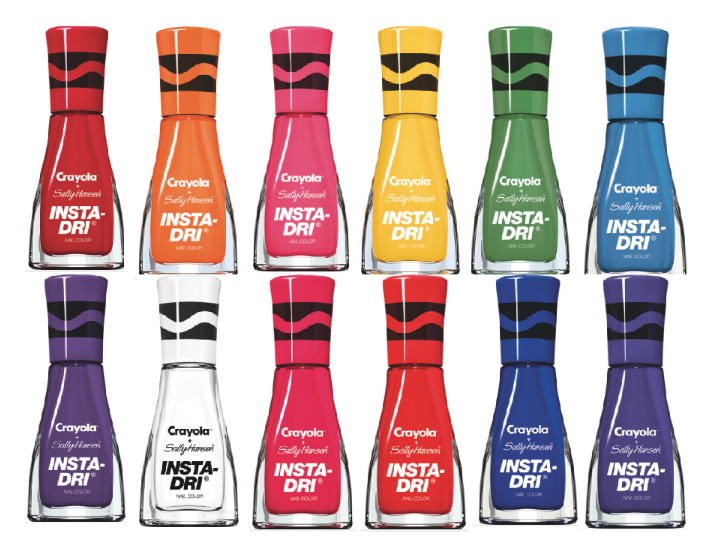 Adult coloring books not your speed? Perhaps these fun colors will tickle your creative fancy. The colors are: Wild Strawberry, Sunset Orange, Razzmatazz, Scarlet, Cerulean, Vivid Violet, Denim, Carnation Pink, Granny Smith Apple, Purple Heart, Dandelion (RIP, it was discontinued from the crayon box), and White.
Let's take a look, shall we?
Wild Strawberry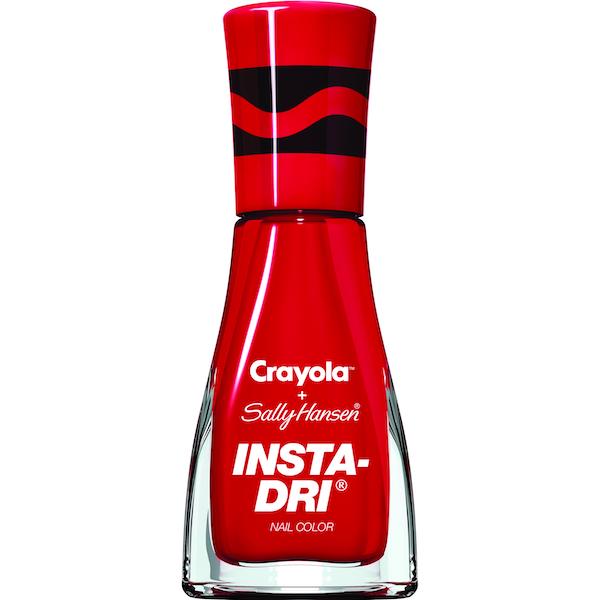 So juicy!
Scarlet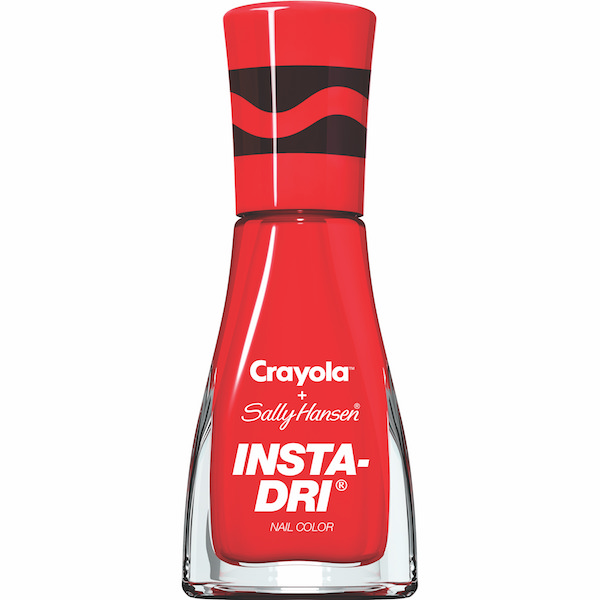 We DO give a damn.
Sunset Orange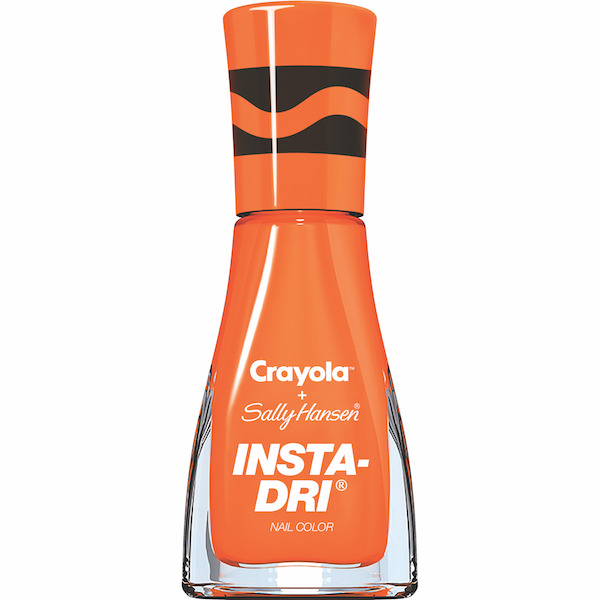 It's like a grown and sexy traffic cone.
Dandelion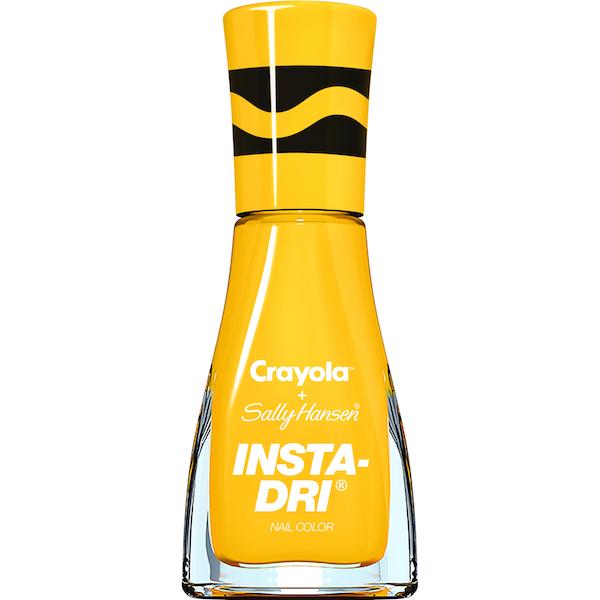 Oh Dandelion, you were too good for this world.
Granny Smith Apple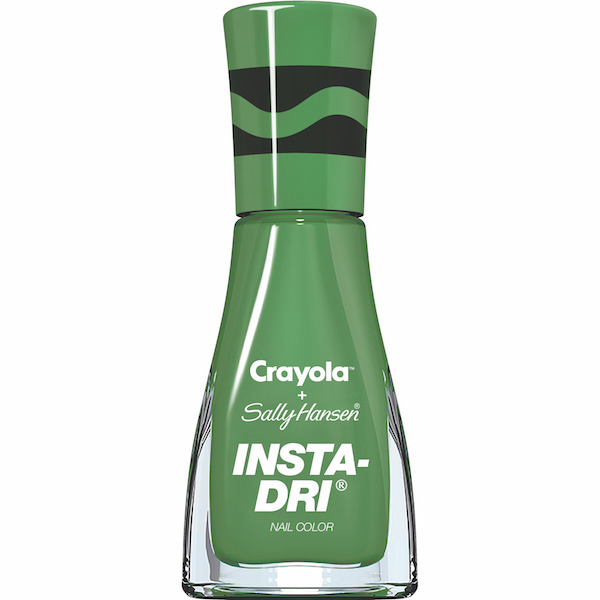 Not to be confused with Essie's iconic Mint Candy Apple.
Cerulean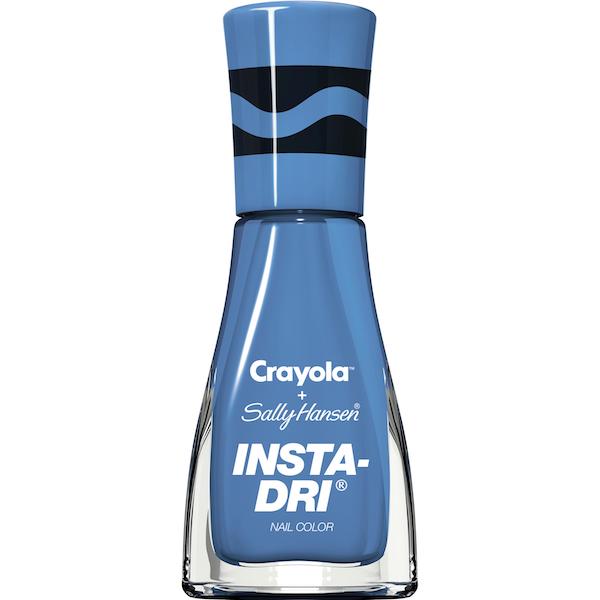 Did anyone else learn the word "cerulean" from a Crayola box?
Denim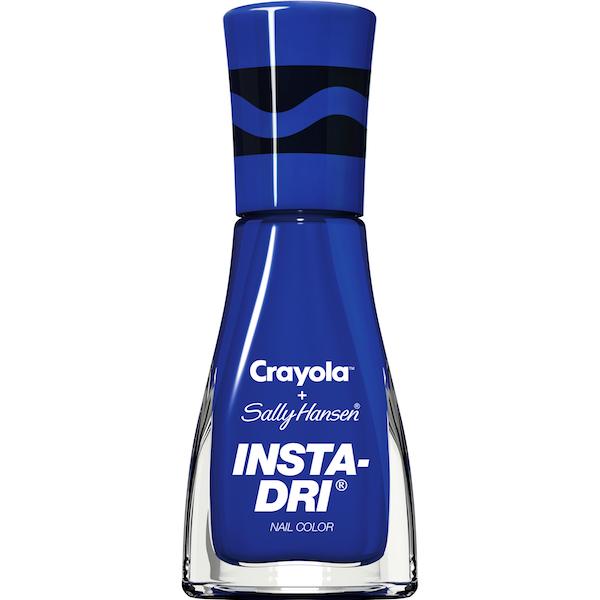 Goes with everything.
Purple Heart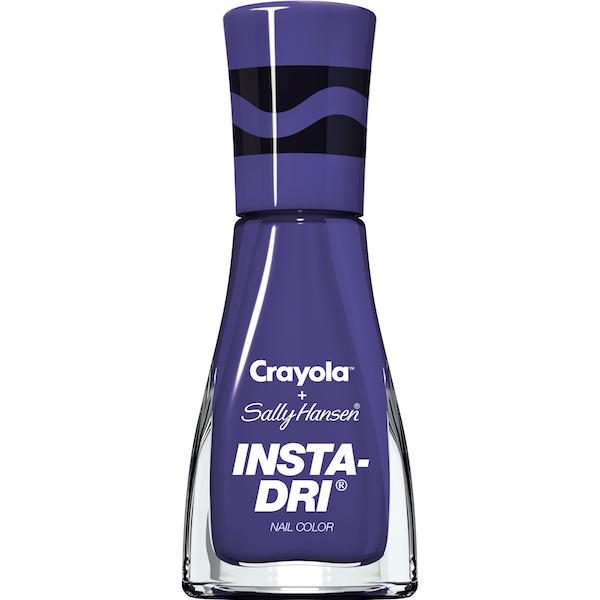 This is cool but we hope Purple Mountain's Majesty is in the next collection.
Vivid Violet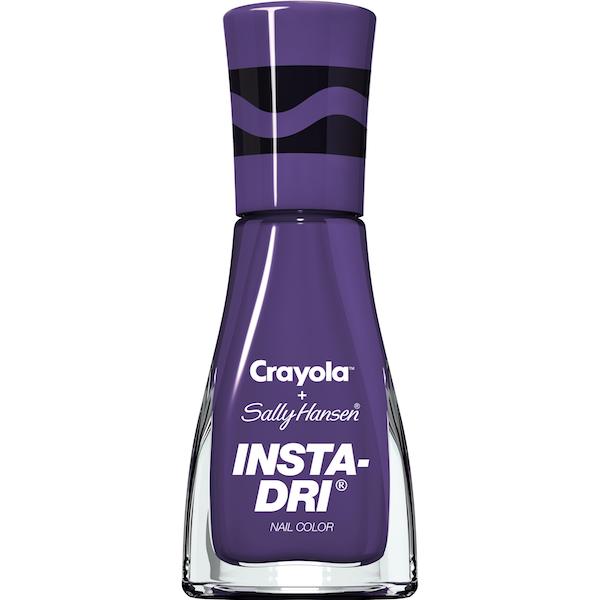 A little bit warmer.
Razzmatazz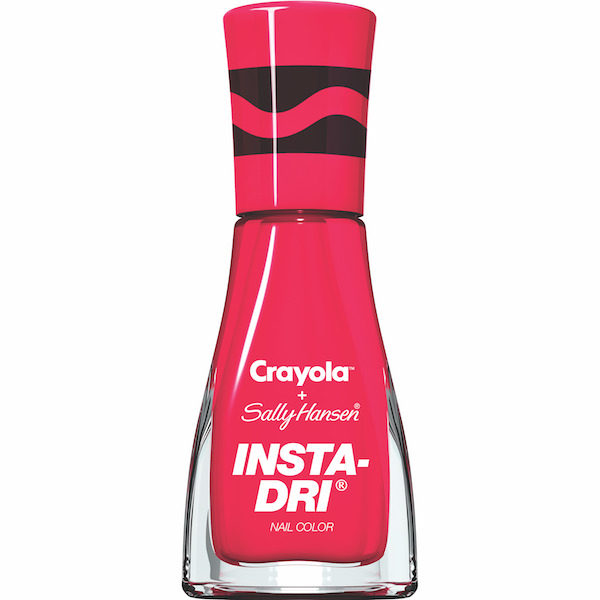 Add some pizzazz to your jazz hands!
Carnation Pink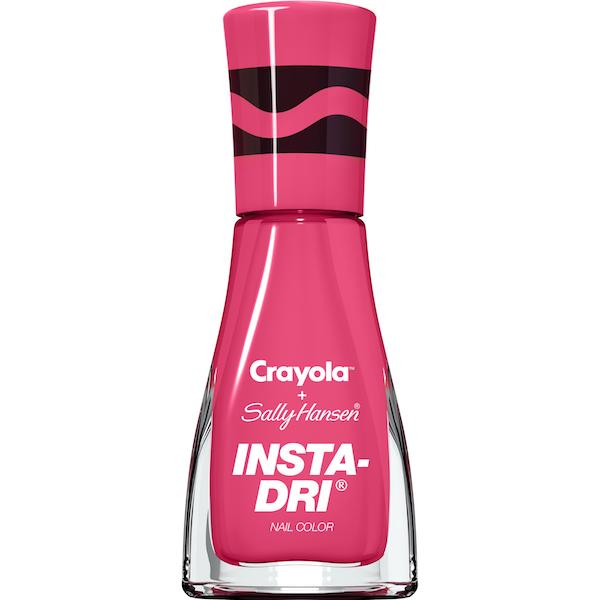 What incarnation?!
White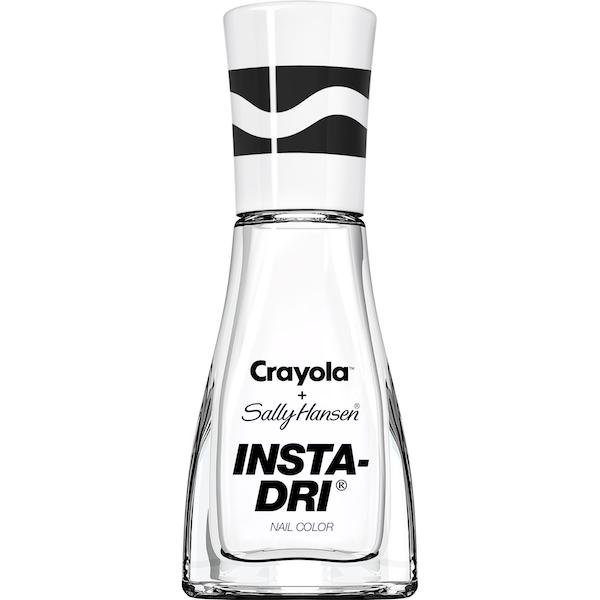 The color of paper. Lay down a white base coat and let your imagination go wild.
Buy the Sally Hansen + Crayola Insta-Dri Collection when it drops this July!