This $3 product is the only thing that keeps my nails from breaking
Like just about every human being who's ever worked a day job, I've developed a habit of drumming my fingers on my desk. Nothing about that seemed especially problematic until last Monday, when the tip of one of my nails cracked off during an ordinary finger-tapping session. 
I've spent the past few months trying to grow out my nails for the first time ever, so the panic I felt in that moment cannot be overstated. I spent the rest of that day racking my brain for changes in my routine that could've caused the spontaneous breakage, and by about 5 p.m., it came to me: Nearly three weeks had passed since I last used my Sally Hansen Hard as Nails topcoat. 
I know what you're thinking: There's no way one drugstore product could make that much of an impact on my mani. But I'm being completely honest when I say that this under-$3 bottle of clear polish is the only reason my nails have successfully grown from the length of a 9-year-old boy's to their current full almond shape. To avoid any potential breaks or cracks, I try to apply one coat to my (usually bare) nails every week. It dries in a matter of minutes, and unless I forget to use it altogether, it works—up until my recent desk disaster, I'd experienced no issues since I began using Hard as Nails. 
Amazon shoppers are on the same page. "I've been using Hard as Nails for about 40 years," one reviewer wrote. "I use it for a base and a top coat. Works wonders for my nails. I couldn't do without it." Some even compare its effects to a professional manicure: "Two coats feel like an acrylic overlay," wrote another reviewer.
Whether you're a nail aficionado or just want to avoid accidents like mine, you'll benefit from using this product. And with a price tag below $3, your wallet won't be making any major sacrifices. Shop Hard as Nails now on Amazon.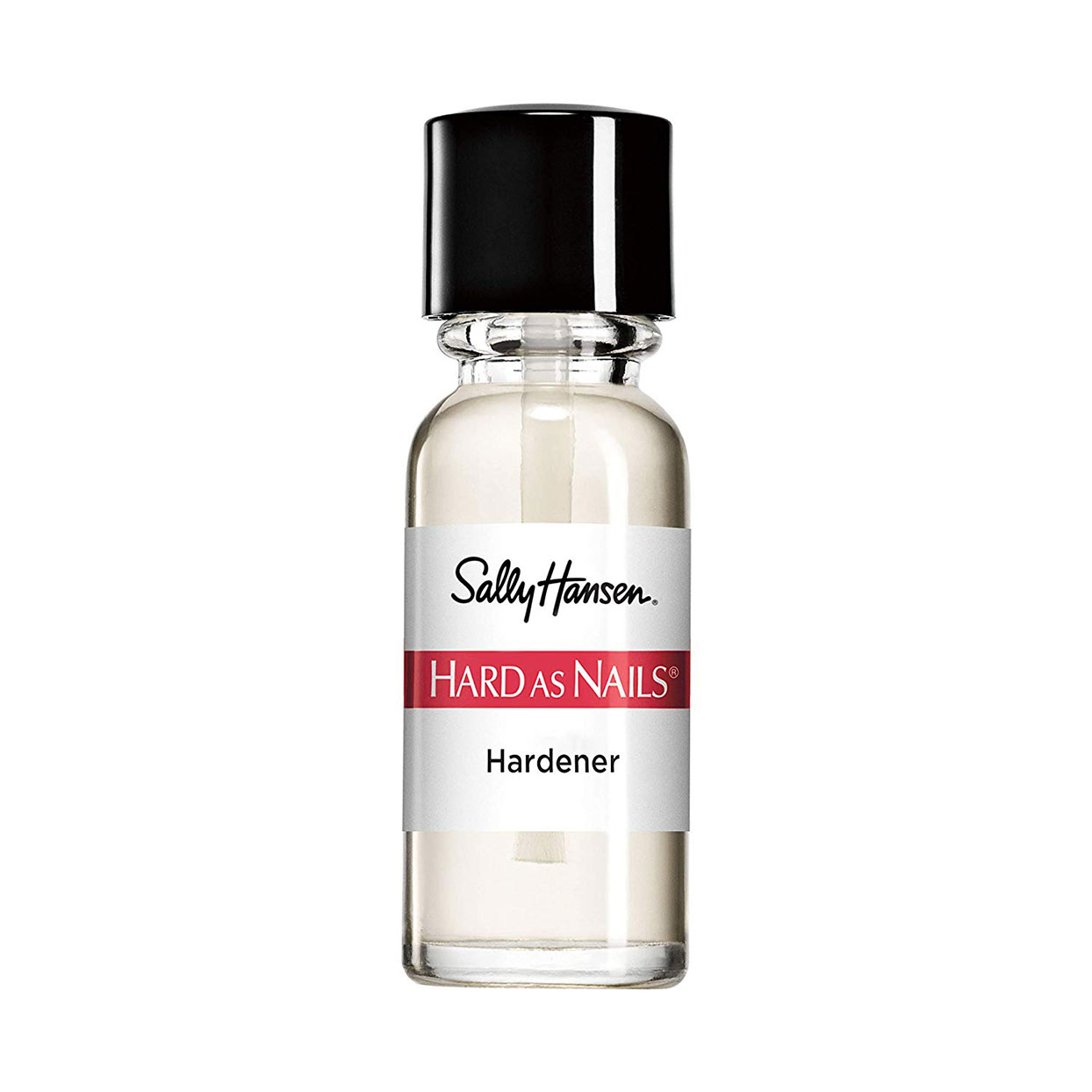 Shop It: $2.49, amazon.com