Whoa — these new sake Kit Kats are made with real alcohol
What happens when you mix the chocolate bar emoji with the sake emoji? You'd get Kit Kat bars with real sake inside them, which is exactly what Kit Kat Japan unveiled last Friday. And our response is so excited, that it can only be expressed through this emoji: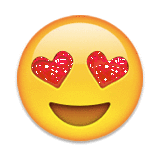 The special Kit Kat bars have only .8% alcohol, which is minimal considering your average beer has 5%, but certainly enough to had that extra little kick to an otherwise already kickin' dessert.
Pictures of the Kit Kat bars can be seen on KitKat Japan's Twitter Page:
Or, you can see more pics on the site NariNari, who were the first to break us off a piece of this big Kit Kat bar news.
While these Kit Kat bars are (reasonably) priced slightly higher than the average Kit Kat bar prices, it's totally worth it.
So give yourself a break, and get to Japan to try these awesome sweet treats before they're all gone!
(Images via Kit Kat Japan, Tumblr)