Everything we know about Saint West from Kim Kardashian's Instagram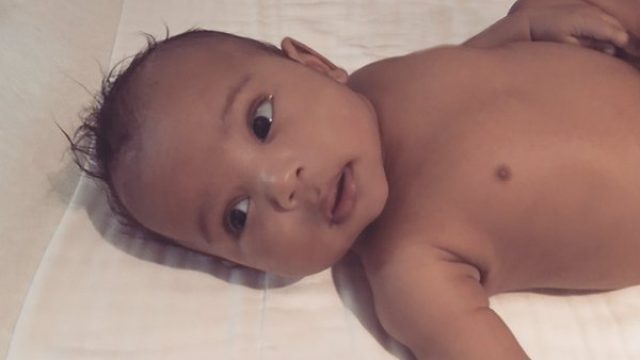 While we're all obsessed with following the life of Kim Kardashian, there are some things she wants to keep semi-private, like her children — especially her newborn, Saint West. This makes total sense and we support their right to privacy, but we also love when we get a chance to see photos of Saint because it lets us imagine what his life is like having the two most famous parents in the world.
So far, only three photos have been posted to Instagram, but here's what we know (or can kind of guess) about his awesome life.
1. If "she" is referring to North, then this means Saint is a great little brother.
2. He's very affectionate.
3. His fingers are already very well-manicured.
4. He takes after his father's fashion sense when it comes to basic neutrals.
5. He's a big fan of naps.
6. He knows how to work a camera.
7. His brows are already #OnFleek.
8. He's already a role model when it comes to body confidence.
9. He can totally rock the bedhead look.
10. He's a fan of Keeping Up With The Kardashians, which is what we assume he's watching off-screen.
11. He is so incredibly loved (by his family, and by us!)