Here's Why Everyone, Including Gwyneth Paltrow, Is Obsessed With This Clean Makeup Brand
Everyone is talking about Saie.
Despite the massive demand for safer products to use on our faces and body, clean beauty—makeup especially—has a bit of a bad rap since it can be expensive and the results can leave a lot to be desired. However, there's one clean makeup brand that has everybody, including Hollywood's A-list, in love with its products: Saie. 
The now cult-favorite brand launched in September 2019 and, in just a year, amassed praise among beauty experts and received seed funding from Goop founder Gwenyth Paltrow and beauty conglomerate Unilever (which owns popular brands like Dove, Tresemmé, and Vaseline). And while it can be tough to stand out in what already seems like a crowded market (the natural and organic beauty market is booming and is projected to reach $22 billion by 2024), Saie's sleek, minimal aesthetic; rigorous definition of nontoxic beauty; promise to never use any ingredient that is bad for its users; and serious color and glow payoff are what really set it apart from the rest of clean makeup brands. 
Saie first launched with just the essentials: a mascara, a tinted lip balm, a brow gel, and an eyelash curler. It quickly expanded to include dewy highlighters, colorful lip glosses, and a "Glowy Super Gel" that gives you a radiant, natural-looking boost. Plus, it all comes at price points you can't beat: Everything is under $25, making it super accessible to almost everyone.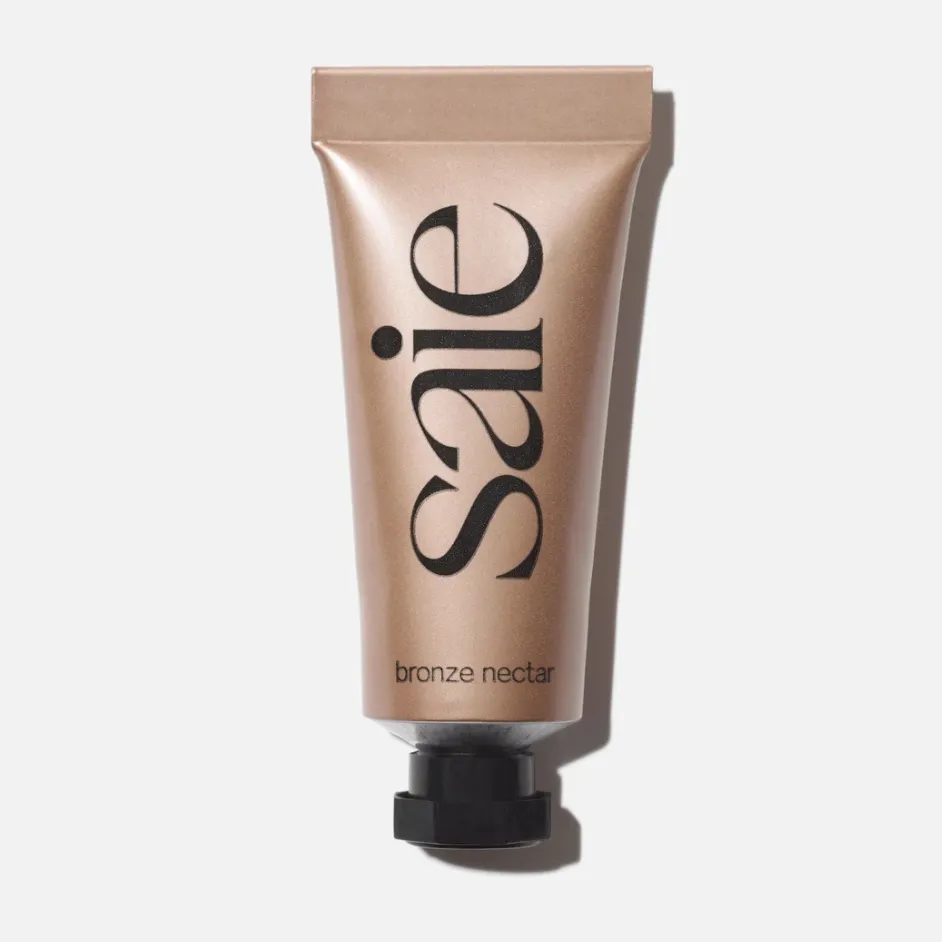 So what does clean beauty even mean? While there are no FDA guidelines on what can be considered clean beauty, Saie's own clean standard is rigorous. The brand has a no-touch list of over 2,000 toxic common ingredients found in makeup—such as alcohol-based preservative phenoxyethanol, talc, and sulfates—that it will never use in its products. Instead, it uses nourishing ingredients such as shea butter and squalane and soothing oils like coconut, sunflower, and jojoba oil for added skincare benefits. 
Apart from its clean ingredients, Saie is also focused on sustainability. All of its products come in recycled packaging, it's pushing to go plastic-free by 2021, and it will even help consumers recycle their finished products—all you have to do is email its team and they will send you a shipping label so you can send it to them to take care of. 
All of the above are major benefits, but it doesn't really matter when makeup is concerned unless the products work—and Saie products work damn well. Honestly, all its products are something to rave about. 
The Really Great Gloss gives lips a shiny finish, provides a vibrant color, and is super hydrating thanks to ingredients like grapeseed oil and hyaluronic acid; the Dew Balm gives you that ever-elusive glow that we all try to achieve. But the true star of its collection, in our opinion, is one of the products it launched with: the Mascara 101.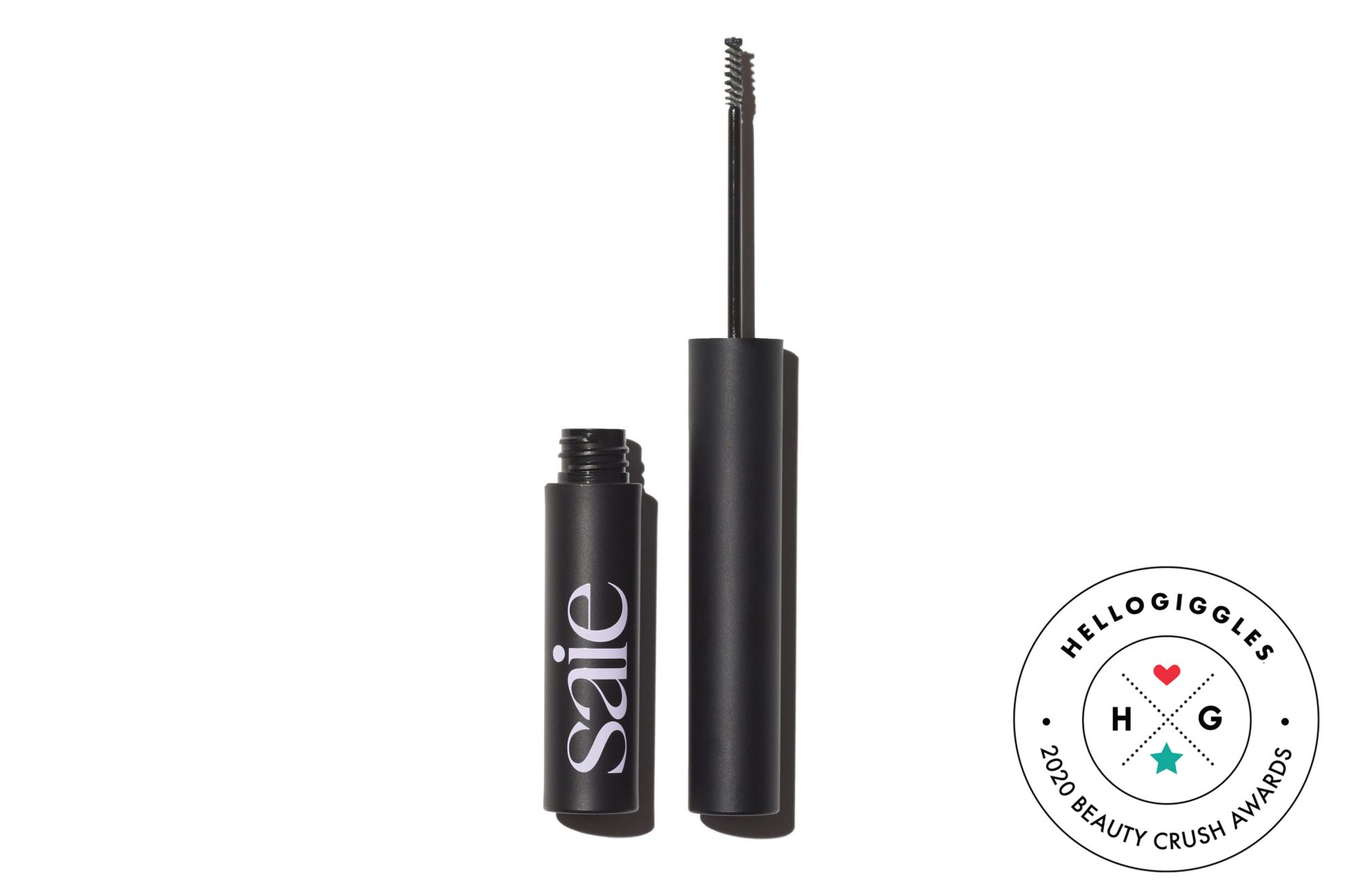 Saie Mascara 101
$$24
Shop it
Follain
How many clean mascaras have you tried and felt "eh" about? Many clean mascaras either smudge all over after an hour or two or fail to give that desired curl and lift. But the Saie mascara exceeds expectations and more. It's made of shea butter and a grass extract to lengthen lashes and keep them hydrated. Instead of being water-based, this mascara is packed with oils so that the color stays on lashes rather than transferring onto the skin once it melts, ensuring it will not flake or smudge. You also get some serious volume thanks to the extra spikes at the end of the brush that really lift and curl lashes. This product alone made us a fan for life, which is why we gave it a 2020 Beauty Crush Award.
So if you still doubt whether clean beauty will do anything for you, we say give Saie a try. You won't regret it.