The SAG Awards will feature *only* female presenters, because who run the world?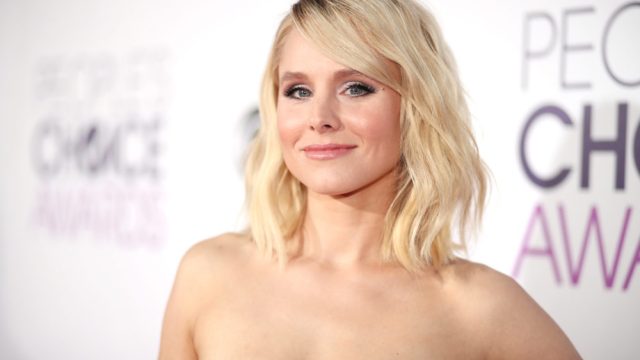 And the award for the Best Shout-Out to Women and What They Have to Put Up With Daily goes to…the Screen Actors Guild! Along with announcing the 2018 nominations for its annual SAG Awards on Wednesday, the folks at the Screen Actors Guild made it known that ALL presenters will be women at this year's ceremony. The decision was made as a way to honor women, execs said, after a year in which the many obstacles and threats they face finally became a big part of the public conversation.
In years past, the awards have been handed out by a man and a woman, but not this time.
Female presenters will distribute all 13 acting awards, as well as the two stunt awards given before the televised ceremony. Men will show up on stage from time to time, of course — to introduce clips, and, you know, accept awards they win — but for the most part, the SAG Awards stage will be ruled by ladies (and Morgan Freeman, who is being recognized with a Life Achievement Award, but we're cool with that). Not to mention, with Kristen Bell serving as the show's first-ever host and the evening's opening Actors Stories exclusively featuring women, the girl power will be pretty much unstoppable.
Kathy Connell, the show's executive producer, told Entertainment Weekly the idea to "salute our women" like this came from a discussion she had with her daughter after the January Women's March:
"So many of our women have been very, very brave, as have other women in other industries this year and we thought it was an opportunity to salute our women because it's not just about one issue," Connell said. "Our women are very famous and yet they face the issues that women across this country do, which is they don't have equality in income."
"They don't have creative equality. And they have the same kind of safety issues that other women have been facing. We just thought we wanted to acknowledge as many wonderful women on our stage this year as we could, while we're celebrating the best performances by women and men of the year."
Between the avalanche of sexual misconduct stories that have come to light across all industries following the Harvey Weinstein scandal (a story which, you'll remember, was broken by women) and the thousands of women that marched to protest threats to their rights, this is definitely the year to honor women by giving them an opportunity to, as Rep. Maxine Waters would say, reclaim their time.
Let's put it this way: Feminism was just named Merriam-Webster's word of the year for a reason.