Disney unveiled the first picture of Kim Possible in the upcoming live-action movie, and you'll love her new look
Call her, beep her, if you want to reach her, because Sadie Stanley is ready to go as our live-action Kim Possible. On Saturday, July 21st, Kim Possible co-creators Mark McCorkle and Bob Schooley debuted the first look of Stanley in her full Kim Possible gear at Comic-Con. And we have to say, we're LOVING the (small) changes they made to her look.
In case you weren't a Disney Channel kid in the early aughts, Kim Possible was a hit cartoon that ran on the network from 2002 to 2007. And, because all good things must get the reboot treatment, McCorkle and Schooley are bringing the beloved characters back in movie form. In 2019, Stanley will star as Kim, everyone's favorite crime-fighting high school cheerleader, in a live-action Disney Channel Original Movie.
Rounding out the squad, she'll be joined by Sean Giambrone from The Goldbergs as her sidekick Ron Stoppable and Issac Ryan Brown from Raven's Home as her computer genius accomplice, Wade.
So, what's the sitch? Here's your first look at Sadie Stanley as Kim Possible.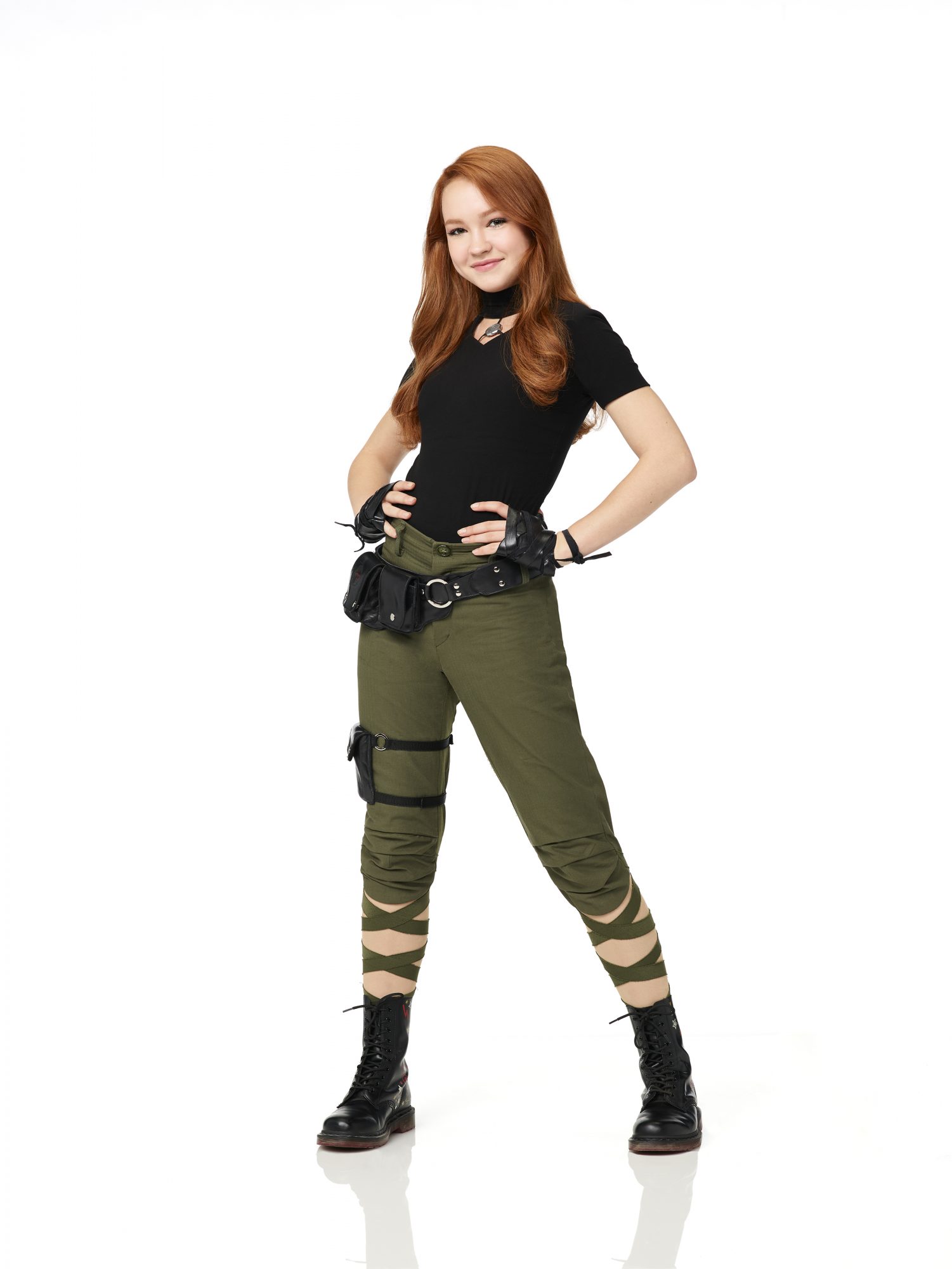 That neckline! Those lace-up pants! This is SO 2019, and we love it. We bet Stanley is making Christy Carlson Romano, the original voice of Kim, proud.
In case you missed it, here's an early look at Stanley and Giambrone channeling their animated personas.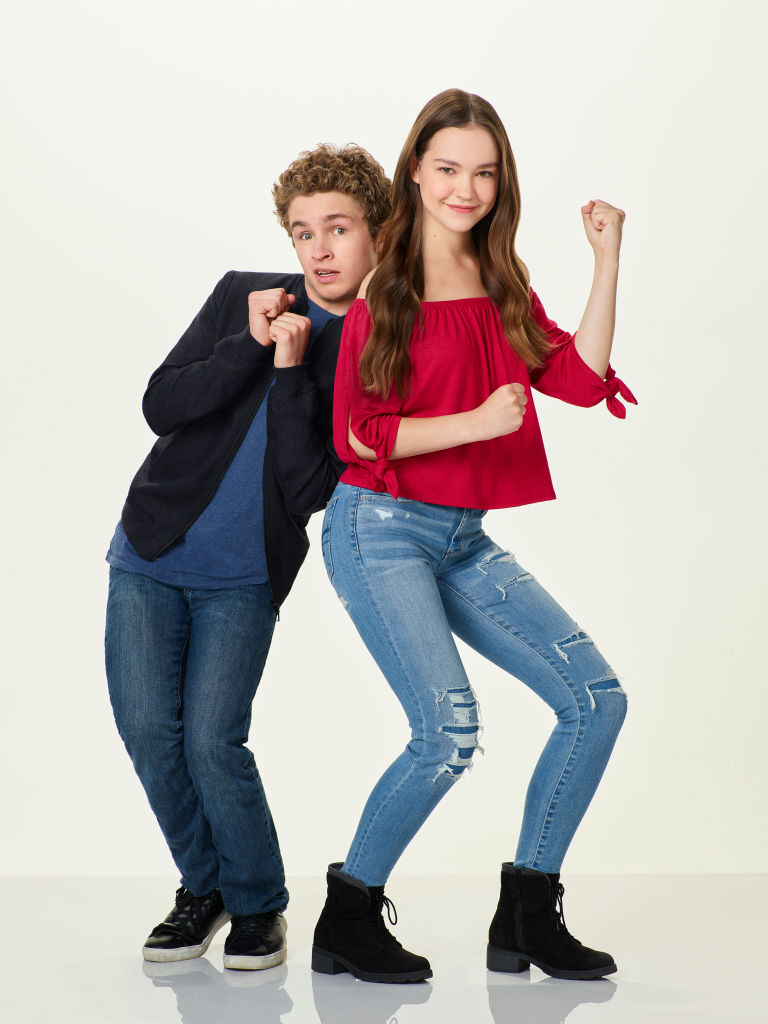 The star-studded cast also includes Alyson Hannigan of How I Met Your Mother fame as Dr. Ann Possible (better known as Mom Possible) plus Todd Stashwick and Taylor Ortega as the villians Drakken and Shego. Still no word on how Rufus the naked mole rat will come to life, but time will only tell.
In the meantime, we have a few ideas of our own.
The original Kim Possible was so popular that it spurred two animated Disney Channel Original Movies.
The first, Kim Possible: A Sitch in Time, was the first-ever animated DCOM. Adam Bonnett, executive vice president of original programming for Disney Channels Worldwide, said previously that part of why Kim Possible resonates is she's a regular, yet strong-willed kid trying to create a better world.
"Mark and Bob created an enduring character and kids all over the world found a friend in her, an average girl who just happens to spend her off-school hours thwarting evil villains," Bonnett previously said in a statement. "Although Kim Possible 'can do anything,' kids and tweens found that this animated redhead was just like them.
The live-action Kim Possible film is slated to release in 2019, and we're already counting down the days.