Melissa Joan Hart just addressed whether she'll appear on the new "Sabrina" show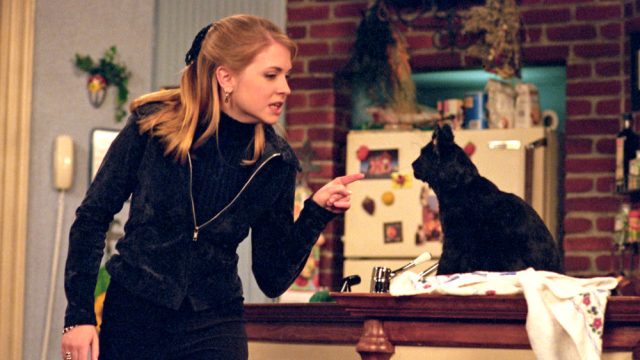 Do you believe in magic? Well, it's time to start. Not only is Riverdale returning shortly for Season 2, but the creative team behind the teen drama has a new show in development that focuses on your favorite teen witch — Sabrina Spellman!
The return of Sabrina has been hinted at for a while, but now it's official: Comic book The Chilling Adventures of Sabrina is being developed as a new show for The CW. (And since it's coming from the creative team behind Riverdale, we're hoping that means a crossover is in the works.)
After seeing what Riverdale showrunner and chief creative officer of Archie Comics Roberto Aguirre-Sacasa did when bringing Archie, Betty, Veronica, Jughead, and more to the screen, it seemed safe to assume that this new show would be nothing like Sabrina the Teenage Witch.
And that guess was confirmed when it was announced that this new project would be a horror — YES, HORROR — project.
But back to the OG: Hart played Sabrina on the beloved family comedy for 7 seasons, from 1996 to 2003. Upon official word of the character's return, fans had their fingers crossed that she would be involved in the new show in some way.
Well, Hart just took to Instagram to talk about the news and let fans know that she isn't officially involved with the upcoming project.
Even though Hart says she isn't involved in the project, we can still hope that she'll make an appearance, right? Maybe as one of Sabrina's relatives? After all, teen heartthrobs Luke Perry and Molly Ringwald are playing parents on Riverdale.
But even if Melissa doesn't end up taking part in the new Sabrina, at least we know she's as excited about it as we are!