Sabrina Carpenter went to the dark side and is now a brunette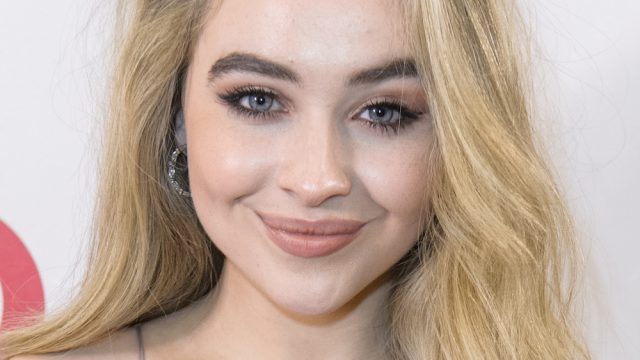 Known for her long blonde hair, actress and singer Sabrina Carpenter has thrown us for a loop by going brunette. It seems like you can't blink without a wild new hair trend hitting the scene: Butterbeer hair for Harry Potter fans, Mulled Wine Hair for the wino in us all, or even the Pipe Braid hair trend that's all over Coachella. Given that there's such a wide variety of wild hair looks that abound, it feels silly that it would be so surprising when a famous blonde, like Sabrina Carpenter, simply goes brunette, but here we are.
There's no greater feeling than shaking it up and changing one's hair look drastically, and when blondes go brunette, the transformation can be especially striking, as it is with Carpenter. She looks absolutely gorgeous and her eyes are poppin'. Celebrity stylist, Laurie Heaps, changed the singer's hair color for an upcoming film.
She talks about Carpenter's hair transformation to HelloGiggles, saying:
"I spoke to the director and we both decided upon a shade. The script did not call for a certain brown. But, she just had to look like a girl who hasn't colored her hair ever and has been out in the sun a lot. For this, the ends would be lighter."
It is a lovely and natural looking shade of brown that looks as soft as can be, the actress' new look is definitely working for us.
https://www.instagram.com/p/BhpG9MAHNRk
Always remember that when you make a drastic hair change, you want to use products that nourish your tender hair. Laurie Heaps suggests avoiding washes as much as possible in the beginning (especially the first 48 hours) and then using a brunette-friendly dry shampoo to keep hair clean. For dry shampoo, Heaps likes the BioSilk Silk Therapy Dry Clean Shampoo ($16.98). When you do wash for the first time, she recommends using Vitabrid's C12 Scalp Shampoo ($32).
We have to admit, Carpenter's hair is the perfect shade of brown for summer.