One Republic's Ryan Tedder calls Taylor Swift the most talented artist ever and we're like, uhh duh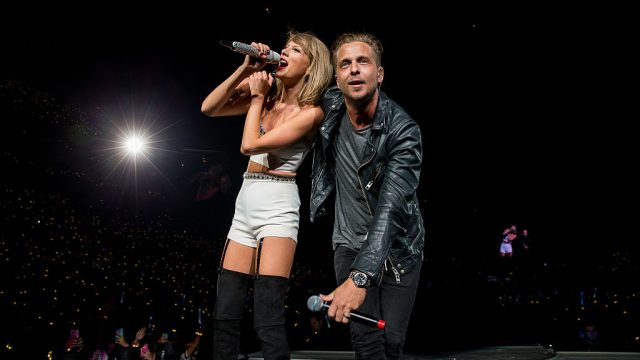 When it comes to hit records, few have had as many as One Republic's Ryan Tedder. He's literally worked with every big superstar in the world including Beyoncé, Ellie Goulding, Adele, and countless others. But it seems Tedder has a major favorite when it comes to all of the artists he has worked with in the past.
In the latest issue of Fault Magazine, the Grammy-winning crooner revealed that Swift is pretty much a musical prodigy.
"She is pound for pound the most talented writer of any artist I've ever worked with," he divulged of the "Welcome to New York" singer—a song they worked on together. He continued,
"Taylor is the only artist that I've worked with that has the complete skillset. If she weren't an artist, she'd be the number one songwriter in the world. If she weren't a songwriter, she'd be the number one artist in the world."
https://www.instagram.com/p/6rjtzBDvCx
Though Swift has been hitting the New York City streets with her squad, there are still some rumblings from her breakup with Tom Hiddleston and the whole "Famous" fiasco with Kim Kardashian and Kanye West. But that hasn't affected Tedder's opinion of Swift in the slightest.
"I've read a lot of stuff and heard a lot of stuff and obviously, she's caught up in some drama right now and it's a sticky situation – but personally I've had nothing but awesome experiences with her from day one."
Swift has shown nothing but kindness and generosity to the One Republic front man—even bringing him onstage during her 1989 tour last August. And as you might imagine, Tedder is very picky about who he chooses to work and write with. Those he can call collaborators are artists who move him and who bring out the best in him as an artist and songwriter. "You've got limited time in a day and you have to choose the ones that move you the most," he told Fault.
"You can't just chase the ones that you think you're going to have a hit with. You go for the ones that you know you'll bring out the best in and that they'll bring out the best in you."
Tedder has his sights set on "Let It Go" singer James Bay, as he's his favorite newcomer of the moment. They'll be working together at the start of 2017, so get your tissues and purchasing finger ready.