Ryan Seacrest and Victoria's Secret model Adriana Lima look like bffs, and we're SO into it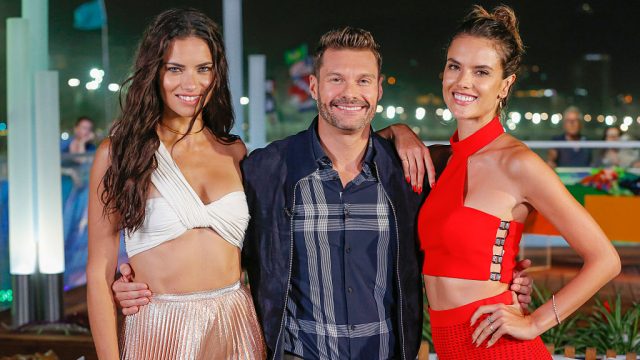 Well, it looks like Ryan Seacrest has a new buddy! After meeting supermodel Adriana Lima in Rio while they were both covering the summer Olympics the two celebrities recently met up in New York.
Check it out!
https://www.instagram.com/p/BInc6KTAl08
Adorable right? We love these two enough as it is separately, but seeing them out and about in the world is making us equal parts happy and jealous. Oh, and we love how she calls Seacrest "handsome" in her Instagram captions.
Plus, it seems like they had a great time during the Olympics — their super adorable friendship even included fellow-angel Alessandra Ambrosio, who is included in a bunch of their posts.
Some are saying the pair are more than friends, but there hasn't been any official confirmation. They'd make a MEGA cute couple if you ask us though. We're curious to see how this one shakes out. And until then, MORE ADORABLE FRIEND PICS PLEASE!