Twitter is disappointed that Ryan Seacrest is back on the Oscars red carpet after harassment allegations were made against him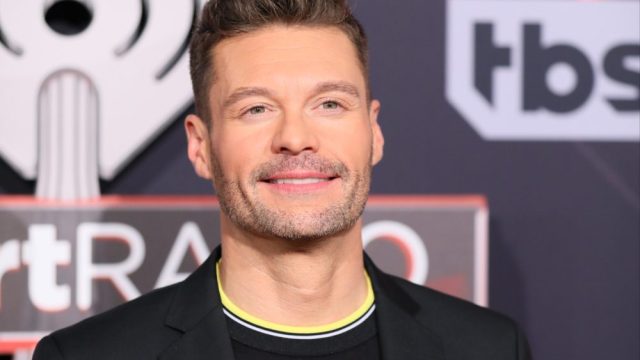 The 2018 Oscars have finally arrived and as with previous awards shows, we're all wondering how the #MeToo and #TimesUp movements will play a role — particularly in regard to Ryan Seacrest, who is once again hosting for E! Live from the Red Carpet, even after harassment allegations were leveled against him. This past November, Seacrest denied those allegations made by his former E! News stylist, Suzie Hardy.
"Recently, someone that worked as a wardrobe stylist for me nearly a decade ago at E! News, came forward with a complaint suggesting I behaved inappropriately toward her, Seacrest said in a statement at the time, according to People. "If I made her feel anything but respected, I am truly sorry. I dispute these reckless allegations and I plan to cooperate with any corporate inquiries that may result.
E! opened an investigation that found there wasn't enough evidence to support Hardy's claims. But this past week, Hardy came forward with details about her allegations and now, Twitter is wondering if having Seacrest back on the carpet is really the best move.
Reactions have ranged from users being disappointed in celebrities for interviewing with Seacrest to wondering whether Christopher Plummer should fill in for E!'s red carpet host. (Plummer, of course, replaced Kevin Spacey in All the Money in the World after Spacey faced allegations of sexual misconduct. And, even better, Plummer is up for Best Supporting Actor for his part in the Ridley Scott film.)
Some users, meanwhile, pointed out that having a host who is currently facing harassment allegations appear at an awards show that will, in all likelihood, actively combat harassment — be it through fashion, red carpet interviews, acceptance speeches, and more — misses the mark.
false
false
https://twitter.com/udfredirect/status/970437575553859584
Soon, we'll see how the 2018 Oscars treat #MeToo and #TimesUp.