Ryan Seacrest only had the loveliest things to say about ex Julianne Hough on her wedding day
Congratulations are in order to newlyweds Julianne Hough and Brooks Laich. So happy for them! But we're not the only ones who are happy for Julianne and Brooks. Julianne also received a sweet congratulatory message from her ex, Ryan Seacrest. Anyone else momentarily forgot that these two even dated? Their relationship was quite serious and lasted three years.
The other morning, during Live with Kelly and Ryan, the hosts began to discuss Julianne's wedding and the adorable photos from the big day. What was Ryan's response?
"She looks stunning. I know this family. They are terrific people. [She is] Super talented. So congratulations, Julianne. Happy to see you happy."
Awww, yay!
Is it weird for Ryan to see one of his exes get married? According to him, not at all. "We dated years ago and remain friends," he said. "I've got several exes that have gotten married. They're all married. Then they start having kids — married, kids, one's divorced. I've seen it all. Nothing phases me anymore."
We're happy that these two are still friends.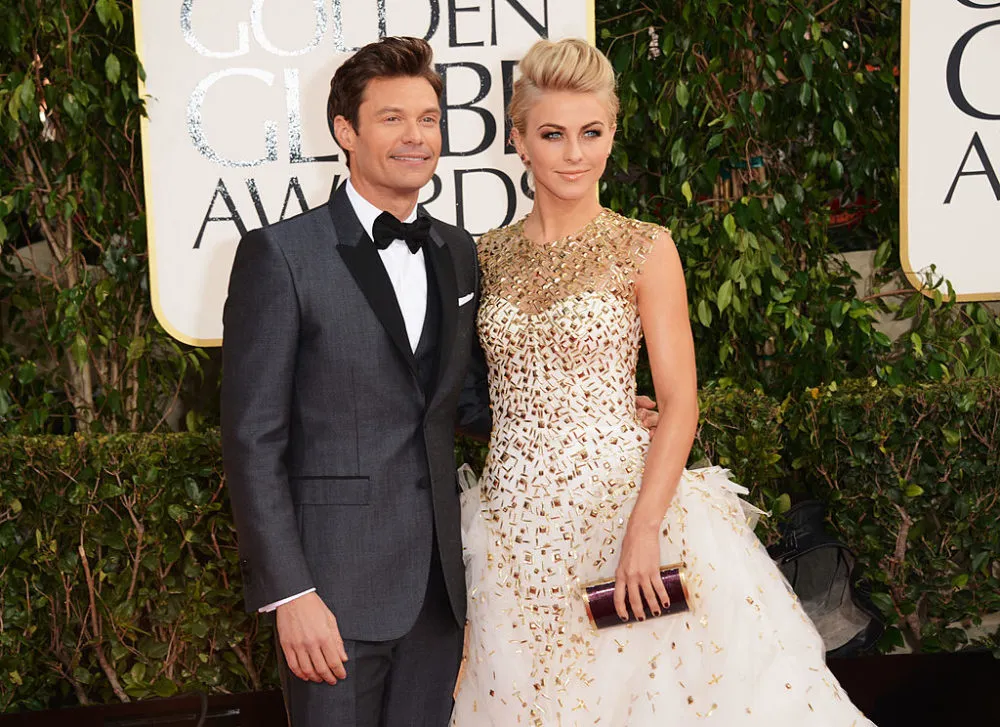 Ryan is currently in a relationship with model and food blogger Shayna Taylor, and he seems happier than ever. Is marriage on the horizon for him?
He told Kelly on their show recently that, while he has been close to getting engaged, he's never felt confident enough to pull the trigger:
"I did get close and I didn't do it and it was the right move. But I love the idea — and I know you're going to ask me — of marriage because my parents have been married for 47 years, and so I have this thing — and you've been married 21."
We're glad that there's no bad blood between Ryan and Julianne and that everyone is happy. We love to see celebrity exes getting along!