Ryan Seacrest is denying allegations of misconduct brought against him by his former stylist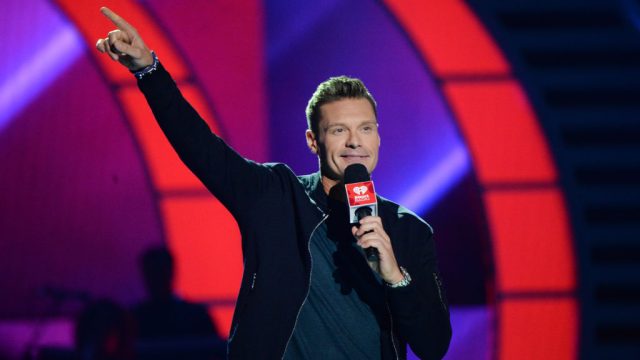 Unfortunately, another accusation of sexual misconduct has joined the flood of allegations against prominent male celebrities in recent weeks. This time, a former wardrobe stylist has come forward and accused television personality Ryan Seacrest of misconduct. However, Seacrest strongly denies this allegation of misconduct.
The Live with Kelly and Ryan host joins an ever-growing list of powerful men accused of sexual harassment and assault. Since allegations were made against Harvey Weinstein in October, more and more people have come forward with their own stories. Since then, Transparent actor Jeffrey Tambor and stand-up comedian Louis C.K. are just a couple of the celebrities who have made headlines for their alleged behavior.
According to The Hollywood Reporter, details of the allegations, which were made about a week ago, are still not public. Seacrest provided a statement to PEOPLE about the alleged sexual misconduct, calling the claim "reckless."
"Recently, someone that worked as a wardrobe stylist for me nearly a decade ago at E! News, came forward with a complaint suggesting I behaved inappropriately toward her," Seacrest said in his statement, according to Entertainment Weekly. "If I made her feel anything but respected, I am truly sorry. I dispute these reckless allegations and I plan to cooperate with any corporate inquiries that may result."
Seacrest's statement continued.
"I treat all my colleagues with kindness, dignity, and understanding, as this is a principle that's core to who I am. Throughout my 25 years in the entertainment industry, the majority of my co-workers have been women, and I've endeavored to foster a positive work environment of mutual respect and courtesy, as that's how I believe it should be. I'm distraught that anyone or any situation would call that into question. I'm proud of my workplace reputation, and believe my track record will speak for itself."
Seacrest concluded: "I'm an advocate for women. I will continue to support their voices."
E! has opened up an investigation into the matter. Sadly, we hope that we'll someday live in a world with far fewer claims of sexual misconduct.