Ryan Reynolds says this video is from his "first date" with Blake Lively — it's definitely not, but it's still adorable that he shared it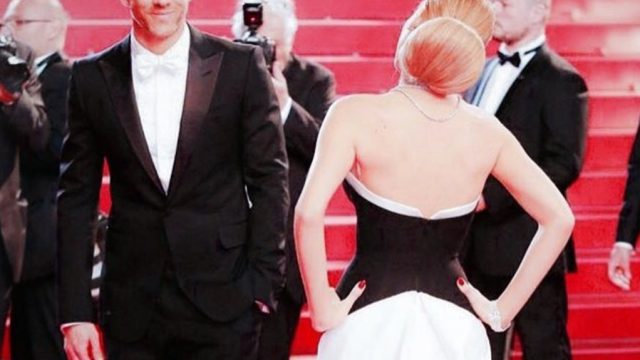 Is there a more adorable couple on planet earth than Blake Lively and her husband, Ryan Reynolds? We don't think so. These two melt our hearts on the regular, whether Ryan is gushing about Blake's mad baking skills, Blake is telling us what made her want to marry Ryan or she's posting a lovey-dovey Insta tribute to Reynolds on Father's Day.
Right now, Blake is on a massive press tour for her new shark movie, The Shallows, which we're DYING to see. Being the awesome hubby and partner that he is, Reynolds took to Instagram to show his support. He posted a terrifying clip from the movie, along with a caption that's a total crack-up: "Actual footage from the first date with my wife. I was trying to surprise her and totally forgot I was a fucking shark."
Bahahahaha!
Stop being so adorable Ryan and Blake. Just stop it right now.