Ryan Reynolds is currently ripped under his "Deadpool 2" suit, in case you had any doubts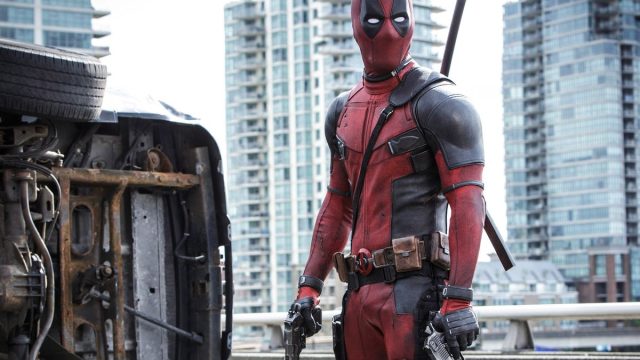 There's no doubt in our minds that this actor is totally ripped. But we weren't mentally prepared for this. Ryan Reynolds showed us what's under that Deadpool suit in an Instagram photo posted by his fitness trainer, Don Saladino (who's also Blake Lively's trainer, btw). And from the looks of things, Reynolds is one disciplined dude.
Because Reynolds' schedule is so hectic and erratic (see: the life of a giant movie star), Saladino prepares a fitness program tailored to him that he can access online anytime. Saladino's Instagram account description reads, "I train superheroes," or, you know, the coolest job ever.
Ready to see this pic? Warning: You may want to sit down for this:
We love the cheeky caption calling out Josh Brolin for still having work to do. Saladino also points readers to the interview Reynolds did for Men's Health, in case we really want the secrets to his gym-related success.
If you're starting to think that none of this is relatable for the average citizen, Reynolds brought himself back down to earth by revealing his guilty pleasure. That's right, everyone has one, and he's only human.
Ryan Reynolds loves a good pizza.
"Is it really unhealthy if it makes you so happy? Patsy's Pizza ... There's a Patsy's Pizza up in Harlem that's pretty much the best pizza ... on the whole planet," Reynolds told Men's Health.
You're still one of us, buddy.
Still, it's impossible not to be inspired by the way Reynolds dedicates himself to a role. Maybe we'll hit up the gym this weekend, or grab some friends for a group run, or eat some delicious pizza…wait.
Most importantly, we cannot WAIT for the next installment of Deadpool, which is set to be released next year. Happy Friday!