Ryan Reynolds thinks that Tom Hanks inspired his daughter's first full sentence, and LOL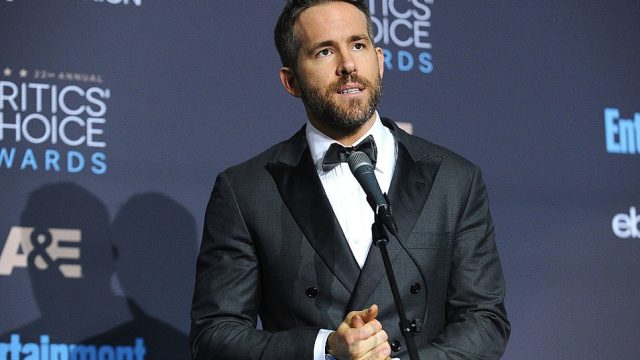 We love Ryan Reynolds, and we love Tom Hanks, so it's no surprise that the two are also fans of each other. In fact, at last night's Critics' Choice Awards, Ryan Reynolds credited Tom Hanks for his daughter's first sentence.
After winning the award for best actor in a comedy (even though he pretty much had it locked for Deadpool) the actor was so flustered that, instead of thanking the cast and crew, he went ahead and thanked Hanks for being such an inspiration.
"I genuinely was not expecting this, I prepared nothing. So, I'm just going to focus on Tom Hanks," he said during the ceremony.
Reynolds looks absolutely shocked after Cuba Gooding, Jr. and Nia Long, who presented the award, announced him as the winner. Here's his incredible speech in full:
https://www.youtube.com/watch?v=lxilsqgFWjM?feature=oembed
"My 2-year-old daughter — the first full sentence she ever said was, 'There's no crying in baseball.' I'm not even kidding," Reynolds said.
The line, of course, is quite a popular one in the 1992 Tom Hanks film A League Of Their Own. It's obvious that Hanks totally dug the moment.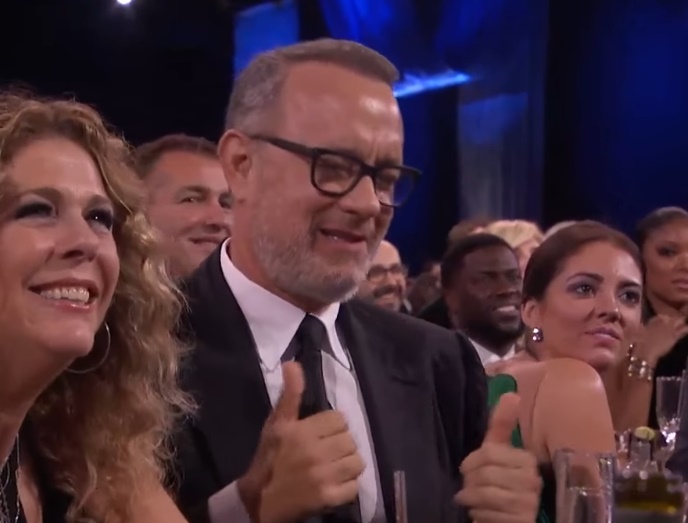 While Deadpool was definitely one of the funniest movies this year — with a lot of credit going to Reynolds — he was still competing against some incredible men. Reynolds was up against Ryan Gosling for The Nice Guys, Hugh Grant for Florence Foster Jenkins, Viggo Mortensen for Captain Fantastic, and Dwayne "The Rock" Johnson for Central Intelligence.

Reynolds also made a point to thank screenwriters worldwide for the award, and not just the fantastic writers who work on his films.
"It's a hugely undervalued asset in Hollywood: they're architects, they make us look good, often times their jobs are very hard," he said.
Many congratulations to Ryan Reynolds, and we hope that his second child is equally as inspired by the works of the legendary Tom Hanks!