Ryan Reynolds played a ridiculous song while Blake Lively was in labor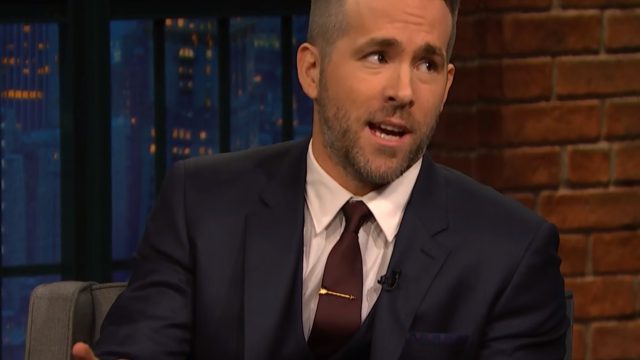 Sometimes the best way to handle stressful situations is using laughter, however, if your wife is giving birth and you've decided to play the most ridiculous song in the world for the situation, you probably shouldn't expect that laughter to be shared. This is what happened to Ryan Reynolds when his wife Blake Lively was giving birth to their daughter.
As Ryan explained to Seth Meyers when he appeared on his show Wednesday night, Blake Lively was absolutely amazing during labor, even when Ryan started playing Marvin Gaye's iconic "Let's Get It On" in the middle of her contractions.
"It was like steak knives came out of her eyes," Ryan explained. That makes sense, because when it comes to giving birth, Ryan explains that, "a human being will exit your wife." She's probably (definitely) entitled to some frustration.
However, if you're lucky, you have someone like Ryan around to keep things fun, even if the timing isn't exactly perfect.