Ryan Reynolds has the perfect name for his and Blake Lively's second baby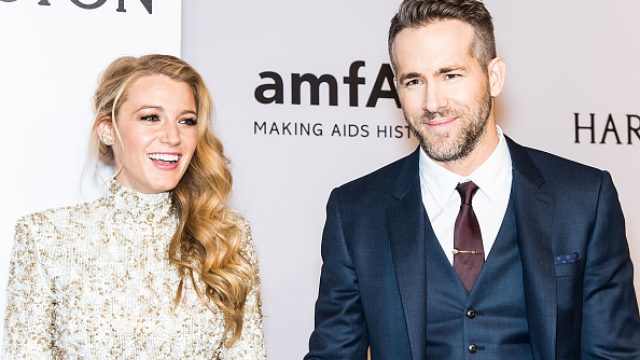 Ryan Reynolds has established himself as one of the funniest people around. From his ridiculously funny Instagrams to his quick-witted interviews, we're always kept guessing as to what antics he'll be up to next. Recently, Reynolds spoke with eTalk's Ben Mulroney and opened up about life as a father of two. Reynolds' wife, Blake Lively, gave birth to the couple's second daughter earlier this year and while they've yet to reveal the name of their daughter, Ryan told Mulroney, "We settled on the right one."
Reynolds and Lively haven't publicly revealed their youngest daughter's name, but Reynolds has publicly championed one name in particular, one that Lively has yet to agree on. When Lively was pregnant with James in 2014, Reynolds told eTalk the name he wanted for his daughter. He told the show,
"I don't want a name that's anything pretentious or, like, Hollywood-y. So I'm going with Excalibur Anaconda Reynolds…that's if it's a girl."
https://www.instagram.com/p/4MdCNJx4O1
Reynolds revealed to Mulroney that Lively rejected the name so he figured he'd try again when Lively became pregnant with their second daughter. He said,
"I had the same name except all the letters in the name being silent—which, again, was confusing for everyone, especially me."
All jokes aside, Reynolds told Mulroney that he loves being a father and that having a second child hasn't changed much in the house. He even said the sweetest things about James being a big sister. He revealed,
"It didn't change the dynamic. There's just more. There's more love. There's more diapers. There's more all that stuff, you know. It's really kind of profound. I just love watching my older daughter take care of the newborn. That's been kind of neat to see."
Reynolds, Lively, and their two daughters seem like the cutest little family. We can't wait to finally learn the name of their younger daughter and have no doubt that's it's probably beautiful.