Ryan Reynolds opens up about how he's struggled with anxiety for years — and how Blake Lively helped him through it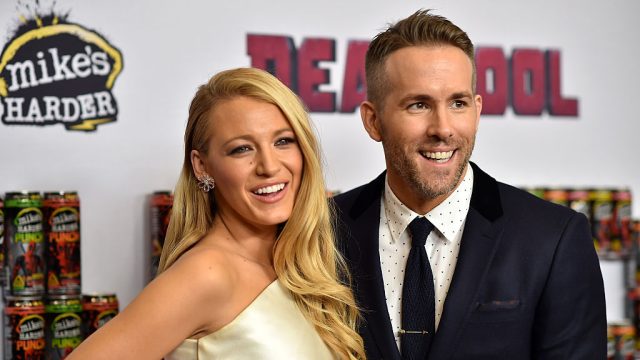 It's sometimes hard to forget that celebrities are humans just like us who also struggle with human things. In the latest issue of Variety, Deadpool star, Ryan Reynolds, opened up about his struggle with anxiety. With Deadpool being the first ever live-action comic-book film to be nominated for a Best Motion Picture – Musical or Comedy Golden Globe, Reynolds now admits that Deadpool saved him from a funk.
Because the actor had been suffering from anxiety — in fact, he had been dealing with this mental health issue since hid childhood.
Reynolds explained his family dynamic to Variety. He stated,
"Our father was tough. He wasn't easy on anyone. And he wasn't easy on himself. I think the anxiety might have started there, trying to find ways to control others by trying to control myself. At the time, I never recognized that. I was just a twitchy kid."
After establishing himself in the film industry, Reynolds' anxiety returned when Deadpool was greenlit. He would obsess over punching up Deadpool's one-liners. He just didn't want to let the fans down.
"I'd write 10 more jokes," Reynolds said. "I never, ever slept. Or I was sleeping at a perfect right angle — just sitting straight, constantly working at the same time." And when the fan expectations seemed too daunting, his wife, Blake Lively, was there to calm him. "Blake helped me through that. I'm lucky to have her around just to keep me sane."
Reynolds told GQ in November that he had a bit of a "nervous breakdown" after Deadpool filming ended. "I literally had the shakes. I went to go see a doctor because I felt like I was suffering from a neurological problem or something. And every doctor I saw said, 'You have anxiety.'" When asked what he was so nervous about, Reynolds stated,
"...The attention is hard on your nervous system — that might be why I live out in the woods. And I was banging the loudest drum for Deadpool. I wasn't just trying to open it; I was trying to make a cultural phenomenon."
Honestly, that would send us into a nervous breakdown, too.
As he works on getting the second installment of Deadpool up and running, the Oscar-buzz surrounding the first has fans excited. Even though anxiety may be present – especially when Reynolds' is involved in such a coveted project – he should feel comforted knowing that Deadpool fans are behind him 100%.