Ryan Reynolds admits he messed up an audition for the Coen brothers, but he's totally okay with it
Could you imagine that instead of Oscar Isaac playing the moody, brooding title character of Inside Llewyn Davis, it was Ryan Reynolds? It's totally crazy to imagine, but according to the Deadpool star, it almost happened. Except Ryan Reynolds botched his audition with the Coen brothers. However, Ryan's doesn't dwell on the disappointment. In fact, in a Variety video featuring Ryan in conversation with Taraji P. Henson, Ryan remains adorably self-deprecating about the embarrassing moment. Because Ryan has had a stellar career, and we think it's admirable that he moves past his failures. We can all learn a little something from that!
Ryan Reynolds admits to Taraji P. Henson that his audition for the Coen brothers didn't go well.
He said, "I auditioned and failed for the Coen brothers. It was terrible. It was OK, it just wasn't the right fit, unfortunately. Mostly because they're very high-class. In the room, they were just quietly shaking their heads. Like, 'What are you doing here? Do you have a SAG card, or do you have the Canadian version?'
Oh wow, even when Ryan's telling a story about failing he makes us LOL. But we're glad that he's able to make jokes even about failing, because it's important not to let those kinds of things get you down. Plus, if he had ended up in a Coen brothers movie, we might not have gotten him as the raunchy and lovable hero in Deadpool.
During the interview, Taraji also admits that she auditioned and didn't get a role in Scandal.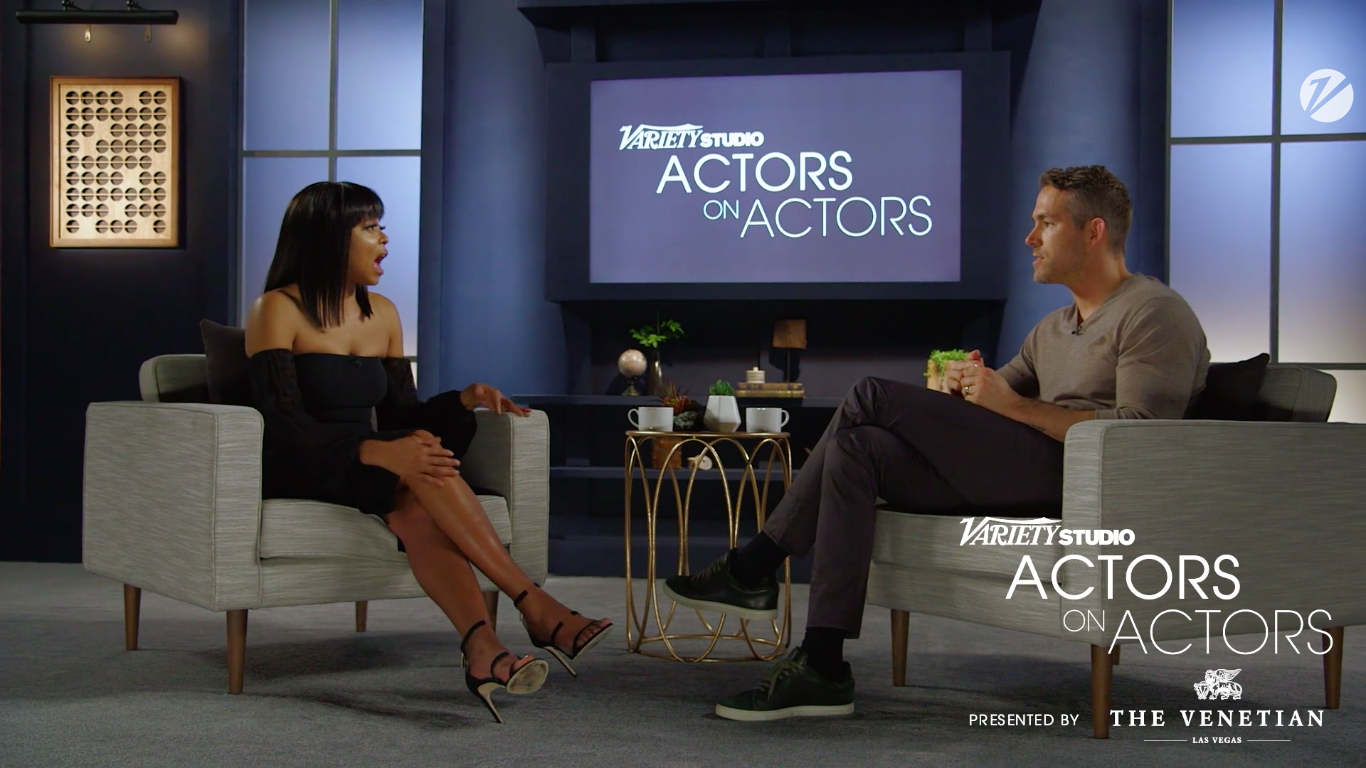 But Taraji's okay with that too, because the role eventually went to the incredible Kerry Washington.
She said,"Thank God Kerry got it. It was her job.
[tempo-video id="5228582101001″ account="4607804089001″]
Honestly, these two are so adorable and down to earth, we could watch them talk all day.
We applaud their awesome ability to keep a clear head about tough auditions.
And luckily, Taraji and Ryan have always landed just the right parts.