Ryan Reynolds just trolled his mom so hard on Instagram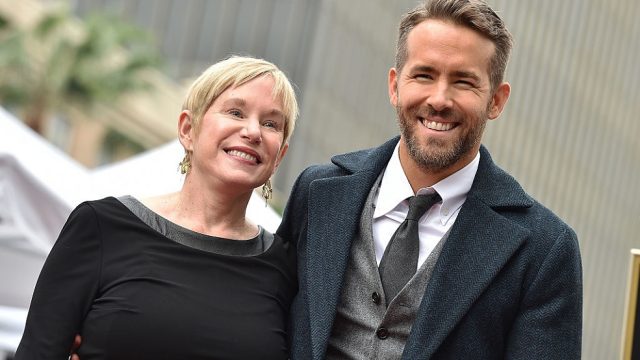 When he decides to joke around, nobody's safe — not even his own mom. Ryan Reynolds trolled his mom on Instagram, and we can't stop laughing.
As expected, the joke was based around Deadpool. Reynolds is anticipating the release of Deadpool 2, and part of the promotion included an appearance at Comic-Con Brazil. In a video he tweeted out, Reynolds dressed up like his famous character and told his fans that he learned Portuguese for them. (Of course he didn't.)
The video explained that Reynolds would have "moderately trained" tattoo artists available at the event to offer one of four Deadpool-themed tattoos completely free. "Do you want my body, on yours, forever?" Reynolds said, before announcing the cool promotion. All fans would need to do is sign up to secure their space. While it's important to remember that tattoos are forever, the designs chosen were something that Deadpool fans could display proudly.
Reynolds tweeted out the video to give his Brazilian fans a heads up, and made sure to include a pretty important side note. "My mom barely has any room left on her face for another tattoo. But she's going for it. Because she cares," he wrote on  December 5th. His mother, Tammy Reynolds, surely supports her son — but probably not with facial ink.
He also made sure to post this on Instagram, just to ensure everyone knew about the tattoos.
https://www.instagram.com/p/BcUqAwMDVa1
But he completed the full joke with this — a picture of him and his mother at the Time 100 Gala.
https://www.instagram.com/p/BcXwvwRDGzV
And yes, if you look closely, you can spot an ode to Blake Lively — check out "Blake Rules" along Tammy's eyebrows. Along her chin reads "Terry – Patrick – Jeff," who happen to be siblings of Ryan Reynolds.
Even without the ink, Tammy Reynolds is a work of art. Hopefully she had a solid laugh or two over her Instagram makeover.