Ryan Reynolds is all about a Deadpool and Wolverine movie but it won't be what you expect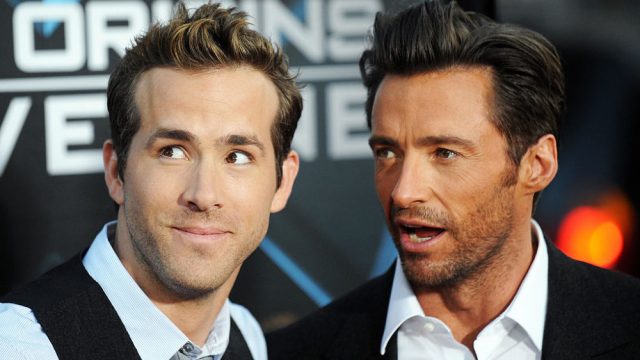 We're dying for a Deadpool and Wolverine film just like you, but it won't be coming anytime soon. At least, that's what Ryan Reynolds said in response to Deadpool and Logan rumors. The web reported that Ryan shot a scene as Deadpool for the newest Marvel drama Logan, but it was ultimately denied by Ryan and the film's director — leaving all of us on the sidelines a little heartbroken.
Wolverine's final film Logan, which stars Hugh Jackman, is set to hit theaters in March and is a little too gritty for the fast-talking mercenary.
Ryan took to Twitter to confirm that Deadpool and Wolverine won't be reuniting in Logan.
"I want a Deadpool/Wolvie film. But Logan is its own unique & perfect thing," Ryan tweeted in response to a question posed by The Hollywood Reporter. "The Big Red Shit-Talker wouldn't mix with the tone."
We're definitely bummed to heart this, but we haven't lost hope! Ryan didn't completely rule out the Marvel superhero reunion in the future, and that's totally something to celebrate.
In the meantime, we have another batch of rumors to confirm. The actor tweeted a gif of Willy Wonka, making us all think he could be involved in the reboot!
We'll definitely be keeping our eyes peeled and ears unplugged for this announcement.