Ryan Reynolds celebrates first Golden Globe nomination with a tickle fight and yeah, sounds about right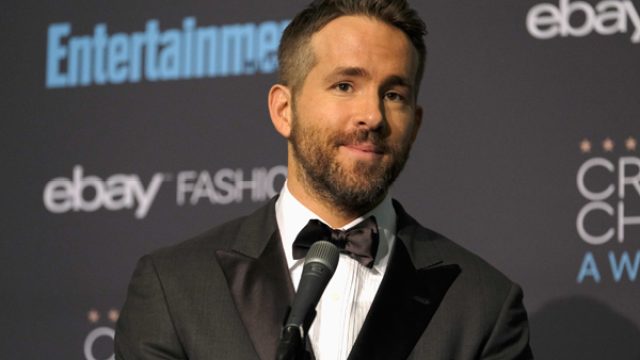 Every star has a special way to celebrate when they are nominated for something and Ryan Reynolds celebrates by having tickle fights? Well, yes, actually.
On Monday, the 2017 Golden Globe nominations were announced and celebrities rejoiced as they learned if they had made the cut. The 40-year-old actor was nominated for his first-ever Golden Globe and therefore had to do something special to commemorate it.
Reynolds is nominated for Best Performance by an Actor in a Motion Picture — Musical or Comedy for playing Wade Wilson/Deadpool in Deadpool.
In order to honor his character and the nomination, The Proposal actor took to Twitter to share a funny photo and reveal what his celebration looked like.
"Thank you, Golden Globes," Reynolds wrote on Twitter and Instagram. "As we speak, the entire 'Deadpool' team is engaged in a grotesque, early morning tickle-fight."
While we're not sure how honest this tweet really is, we like the idea of the whole Deadpool cast in a tickle fight.
It seems outrageous and unlikely, so it fits in perfectly with the movie itself.
On a more serious note, the lead actor in the action film told Entertainment Tonight how excited he was for the Globes honor and we just can't stop smiling and clapping for him.
"Honored to be nominated by the HFPA for a Golden Globe," Reynolds said to Entertainment Tonight in a statement. "And possibly more honored the film itself is being recognized this way."
Reynolds has already won numerous Critics' Choice Awards, including Best Actor in a comedy for the Marvel movie, so fingers crossed he's as lucky at the Golden Globes.