Blake Lively and Ryan Reynolds, a.k.a. your favorite internet trolls, are at it again on Instagram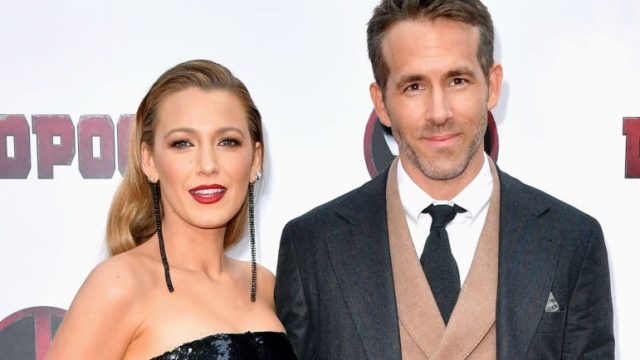 Internet trolls are usually the bane of everyone's existence — unless you're Blake Lively and Ryan Reynolds, that is. The A-list couple has a history of hilariously trolling each other on social media, and their back-and-forth banter is both ruthlessly savage and endlessly adorable.
Case in point: The Deadpool star and Gossip Girl actress celebrated Valentine's Day by joking about cheating on each other, and the exchange still left followers wishing for a relationship like theirs.
"I'm trying to marry someone who comes at me with as much sass as Ryan Reynolds comes at Blake Lively," said one Twitter user.
"The comments that Blake Lively and Ryan Reynolds leave on each other's Insta pics give me life," another remarked.
Then there was the time that Reynolds wished Lively a happy birthday on Twitter by posting a photo of them together on the red carpet — only he cropped out the majority of his wife's face. Oh, to be young, in love, and mutually trolled.
To promote the recent release of Deadpool 2, Reynolds sat for an interview with his "twin brother" Gordon Reynolds. He shared the video on Friday, June 8th in honor of #NationalBestFriendsDay to give us a chuckle.
But in the end, Lively had the last laugh.
"Shit. Your brother is hot. I've made a terrible mistake…" Lively commented. That's right, she went there.
Of course, not one to let a dig like that go unanswered, Reynolds was quick to clap back. "You haven't made a mistake. You've been living with him for over a year," he wrote.
Seriously, could they BE any more adorable?!
https://www.instagram.com/p/BjLTQEHA0ko
We'll have to call this one a draw, but we seriously can't wait to see their next moves.