Ryan Reynolds hilariously clapped back at rumors that he and wife Blake Lively are "struggling"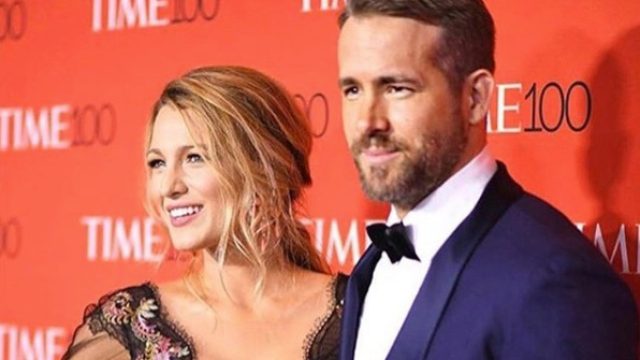 Sorry to burst your bubble, gossip girls, but it's time to stop whispering about Ryan Reynolds and Blake Lively. After rumors surfaced that Reynolds and Lively have been "struggling to spend quality time together," the Deadpool star went on Twitter to dismiss the gossip. And true to form, the hilarious dad to daughters Ines and James couldn't help but throw in a little (okay, a lot) of his signature sarcastic humor.
"I wish. I could use a little 'me time,'" Reynolds retorted.
Honestly, we expect nothing less from Reynolds. The actor has a history of giving us some epic social media moments, from trolling his mom on Instagram to tweeting about his adventures in parenting, and it's always LOL-worthy. He and Lively often swap (loving) jabs on social media, including some pretty spectacular birthday wishes, so we know it's all in good fun.
The couple recently hit the red carpet at the New York City premiere of Stanley Tucci's Final Portrait. With two kids and thriving careers, both Lively and Reynolds have spoken out about how they make their marriage work.
"My husband and I don't work at the same time, so we all go together as a family," Lively told People back in October. "If we're away [...], it's never more than for a day. We stay together."
Haters aside, we truly hope the playful banter between Ryan Reynolds and Blake Lively never stops.
Reynolds' tweet comes less than two weeks after he poked fun at his wife's role in Sisterhood of the Traveling Pants in the latest trailer for Deadpool 2. His alter ego, Wade Wilson, called the film "pure pornography" in the clip.
We're glad to hear the rumors aren't true and that Ryan Reynolds and Blake Lively are doing well. Marriage is hard work, especially when you're living in the spotlight. We wish the couple every happiness!