Ryan Reynolds is "very sad" Blake Lively unfollowed him on Instagram, and our hearts go out to him during this difficult time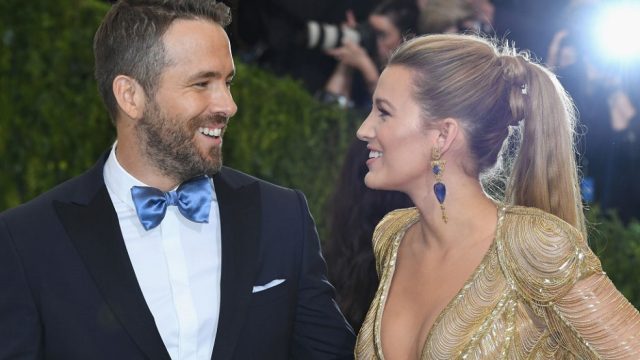 Ryan Reynolds is speaking out after wife Blake Lively unfollowed him on Instagram, and it seems he's feeling "very sad" about the whole social media ordeal.
This week, Lively made some serious changes to her Instagram: she deleted all her photos, followed more than 30 women named Emily Nelson, and unfollowed everyone else she had been previously following…including, most notably, her husband, Ryan Reynolds. Ouch!
Up until her social media scrubbing earlier this week, the Gossip Girl actress was popular on the social media platform for her self-deprecating posts and adorably trolling Reynolds, so naturally, her newly wiped Instagram garnered a lot of attention. But it turns out, Lively's Instagram scrub was actually done in a move to promote her upcoming film A Simple Favor, in which she stars as a woman who goes missing, named — yup, you guessed it — Emily Nelson. However, that didn't stop Reynolds from sharing his disappointment about losing arguably his most important follower.
During an appearance on popular Australian radio show Smallzy's Surgery, in true form, the Deadpool star offered his own take on the unfollowing.
"Yes, she did. I'm very sad about that," Reynolds, said in mock devastation. "Definitely stinks. It's a terrible way to find out that I've been kicked out of the house, to be honest. Absolutely terrible. I don't know where rage like that comes from."
Wow, we can't even imagine the pain he's going through, knowing Lively will have to manually search his profile if she wants to troll him. The actor also joked about how he'd explain the situation to his and Lively's two young children, James and Ines, who he believed wouldn't care in the slightest.
"'Mommy unfollowed Daddy on Instagram,'" he said, pretending to break the news. "My child would just fart and then walk away."
Lively returned to Instagram to confirm the reason for her bizarre social media behavior over the last few days, sharing an official teaser for A Simple Favor, which also stars Anna Kendrick and Henry Golding.
https://www.instagram.com/p/BiRqOyxATfA
While we're sad Lively and Reynolds' hilarious Instagram trolling is on hiatus as Lively cryptically promotes A Simple Favor, we're glad Reynolds is taking the news as well as one can.