Ryan Reynolds revealed his and Blake Lively's current favorite show, and same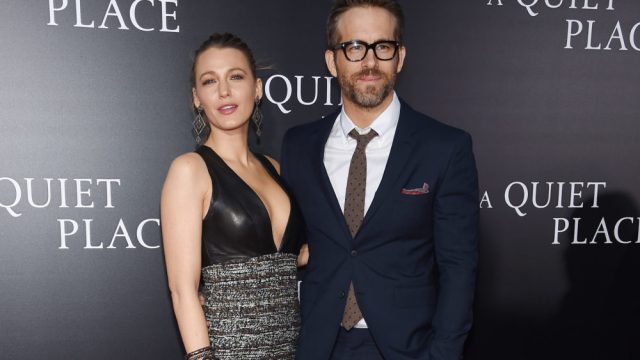 When they're not busy acting in two of the most anticipated flicks of 2018 (Deadpool 2 and A Simple Favor), Blake Lively and Ryan Reynolds use their downtime to watch TV just like the rest of us. Over the weekend at San Diego Comic-Con, which ran from July 19th to July 22nd, Reynolds revealed which show he and Lively are currently addicted to, and honestly, same.
"Loving Handmaid's Tale. Wishing there were more, we just watched the last one," Reynolds said while speaking to fans at a Deadpool 2 panel. Although there's no release date set for Season 3 yet, it's expected to hit our screens in April 2019. Reynolds also said he's been "on a weird movie tour," while Lively has been overseas shooting The Rhythm Section. "I've been having a ton of time to pretend like I'm watching the kids," he joked. "She's probably filing [divorce] papers as we speak."
Part of Reynold's "weird movie tour" is watching "like every Quentin Tarantino movie," he told the audience. We're guessing the tour starts after his daughters, three-year-old James and one-year-old Inez, are put to bed.
https://www.instagram.com/p/BjLTQEHA0ko
Besides Handmaid's Tale and all-things Tarantino, Reynolds had high praise for Taika Waititi's 2016 film Hunt for the Wilderpeople, which stars Reynold's Deadpool 2 costar, Julian Dennison. Reynolds calls Hunt for the Wilderpeople  "one of the best movies you'll ever see."
We're adding it to our list, ASAP.
https://www.youtube.com/watch?v=n8Xvsjy57X0?feature=oembed
Having starred in some seriously incredible television and film projects, Reynolds and Lively know what's up when it comes to good entertainment. Now, call us if you guys want to rehash that Handmaid's Tale finale.