Fans are making "SpideyPool" art out of the Ryan Reynolds/Andrew Garfield Golden Globes kiss
What do you do when your pal just lost a Golden Globe to a dude with the same name for starring in a movie with your ex-girlfriend?
If you're Andrew Garfield, you kiss Ryan Reynolds. And "SpideyPool" fan art will be made of this encounter for the rest of your earthly existence.
For those not in the know, the lip-lock went down when Reynolds, nominated for his career-reviving turn in Deadpool, lost to Ryan Gosling of La La Land fame.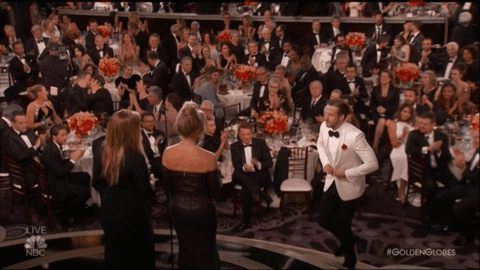 Here is a close-up, because you deserve something nice today.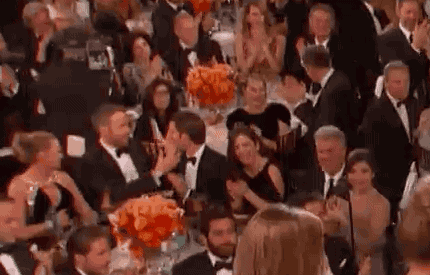 Fans, of course, reacted to "Spider-Man" kissing Deadpool in the best way they know how — with fan art.
Lots, and lots of fan art.
https://dakotaliar.tumblr.com/post/155621320189/because-suck-it-off-tom-holland-i-won-the-best
The duo has already been dubbed "Spideypool," because ships are not official until they have a portmanteau.
https://www.instagram.com/p/BPCF3rhDfEi
Real-life Spideypools have already been affected.
https://www.instagram.com/p/BPB8fKOAMVu
But we don't mind, because the fan art is incredible.
https://www.instagram.com/p/BPDkqRYB07W
The dedication of fandoms will never cease to amaze us.
https://www.instagram.com/p/BPDQvAbAvP9
So many fan-fics are undoubtedly being written this very second.
https://www.instagram.com/p/BPDP52DlbGj
Is anyone else suddenly feeling really, really bummed that Garfield isn't playing Spider-Man anymore?
For what it's worth, Garfield's ex-girlfriend (and another winner last night) Emma Stone was totally behind the encounter, telling reporters "that's hilarious" upon hearing the news backstage.
… And given her husband's proclivity towards silly public antics with other male actors, we're pretty sure Blake Lively is fine with it, too.