Ryan Murphy's new show "Pose" will feature 50+ LGBTQ characters in the first season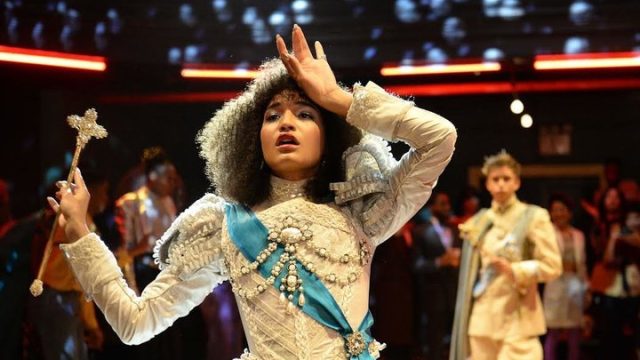 Ryan Murphy has a way of building anticipation unlike any other TV creator, and his latest project is no exception. Murphy's new series Pose was just picked up for a series order and is set to premiere during summer 2018 on FX, and yet, it's already making history. Pose will feature the most trans series regular ever, and the show will feature over 50 LGBTQ+ characters!
"Along with being a dance musical and an affirming look at American life in the 1980s, I'm so proud that Pose and FX has made history right from the beginning by featuring the most trans series regular actors ever in an American television production. Additionally, the first season of Pose will feature 50-plus LGBTQ characters — a record in American television history. I can't wait for people to see this incredibly talented, passionate cast," Murphy said in a press release (via Just Jared).
Okay, but, what is this show about?
Pose takes place in the'80s at the "juxtaposition of several segments of life and society in New York: the rise of the luxury Trump-era universe, the downtown social and literary scene and the ball culture world," according to the press release. It's being billed as a ~dance musical~ which makes sense because the ball culture world is very dance-centric. If you don't know, the New York ball scene is an LGBTQ subculture that sits at the intersection of dance, voguing, fashion, and drag. During these balls, participants "walk" on a stage or runway for prizes in different categories, often in drag, but not always. Check out the documentary Paris Is Burning if you want a little history lesson before Murphy's show premieres.
In October 2017, The Hollywood Reporter announced that after a six-month nationwide casting search, the creators had cast five transgender actors in series regular roles, who will round out the cast alongside James Van Der Beek, Evan Peters, and Kate Mara.
The show is set to begin filming in February 2018 in New York.