Ryan Murphy Productions and all his shows are striking today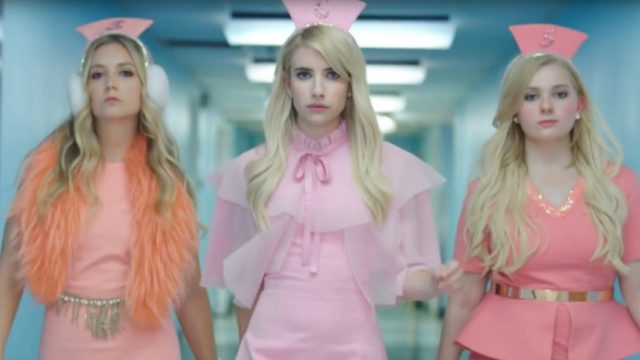 Don't expect to see much work done at the Ryan Murphy Production offices today, because the prolific showrunner himself has declared that all of his current projects are on strike in solidarity for "A Day Without a Woman."
The American Horror Story, Scream Queens and Feud mastermind, who's long since been an outspoken advocate for social justice across the board, took to Twitter last night to declare that he and his staff would happily be taking part in today's protest.
"In honor & support of tomorrow's A DAY WITHOUT A WOMAN, ALL the women in my company will not be working. So in short, nothing will get done," he tweeted last night. false
Surprised? Neither are we! The horror story genius, with his three—read, three!—hit shows in production may be just a tad busy right now (~insert sarcasm~). But clearly, he knows what's really important here. Which of course is yet another reason why we adore him.
Oh, and as a follow-up to his initial tweet, Ryan also called out that, "There are many marches and events happening all over the country. We will be there. So should you!" false
And based on the absence of any postings from a few of his leading cast members like Emma Roberts, Susan Sarandon, Lily Rabe and Sarah Paulson (*though Paulson did retweet him), we're guessing the actresses might be out with Murphy lending their voices to one of the many, many protests happening at this very moment.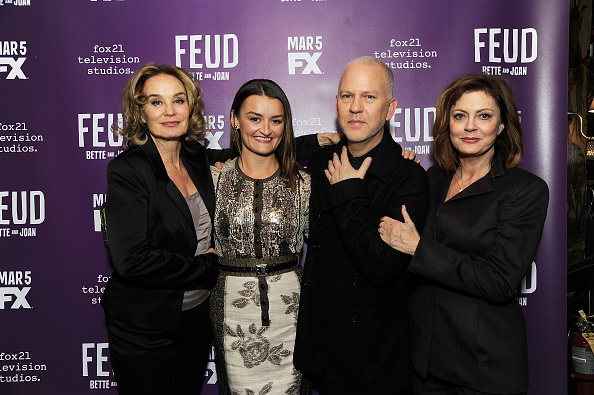 Let's take a moment to reflect on just why it's so important that Murphy is doing this, and why his shows are so important to society today.
For starters, Murphy's shows are comprised of majority female casts. In creating these roles for strong, talented women in the industry across the board, he's helping to solve just a few of Hollywood's equality issues from within. And by happily standing up to support his female coworkers (and all females for that matter), he's setting the ultimate example for men to actively participate in this crucial movement as well.
Thank you, Ryan Murphy. We're right there with you in spirit today!